Midwest Central is now using a website for our HS and MS athletics and scholastic bowl information. You are able to view schedules and other sports related information from this site. It can be accessed from our HS and MS websites by selecting Menu - Athletic Schedule. Some of the locations of our opponents are still being inputted into the program at this time.
https://il.8to18.com/midwestcentralhs/home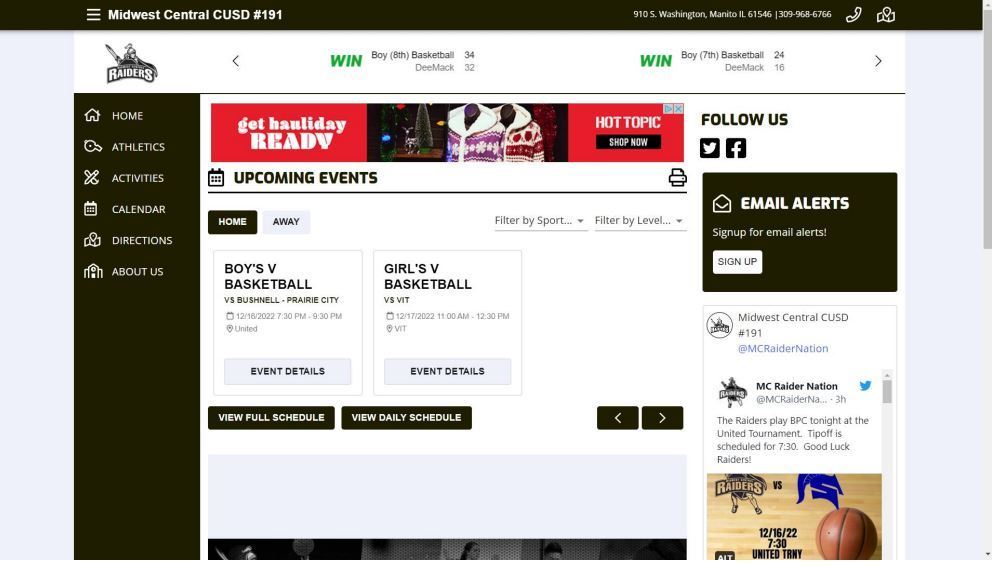 Friday, December 16th - Lunch - Pulled Pork Sandwich instead of Baked Potato Monday, December 19th - Breakfast - Pancakes instead of French Toast Sticks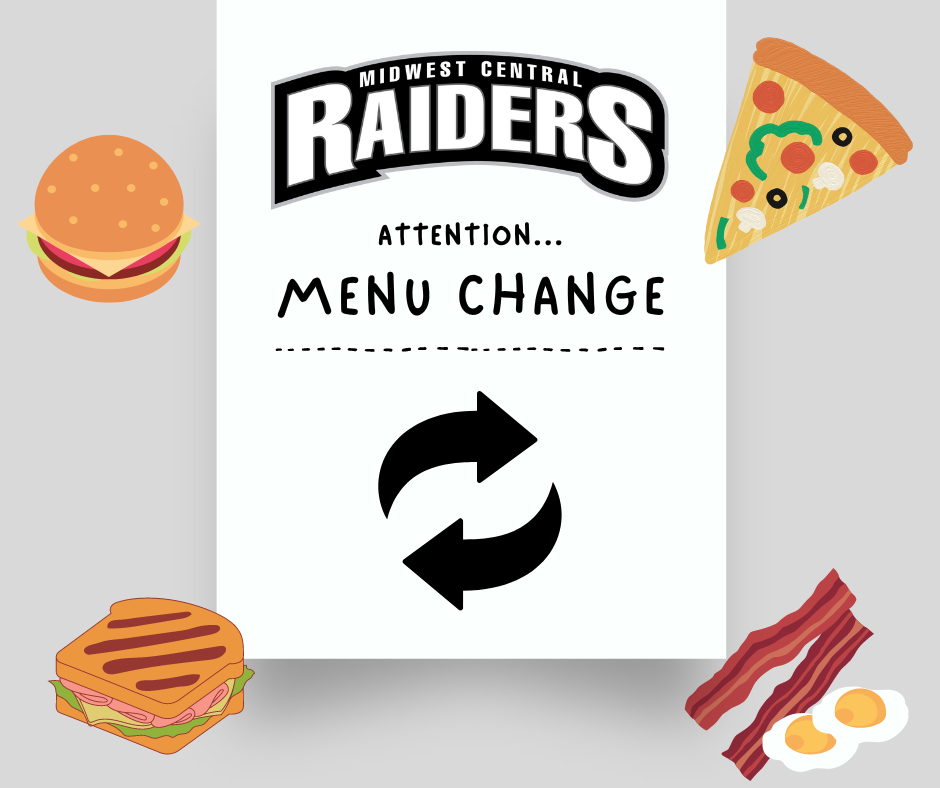 Hello Raiders, The Affordable Connectivity Program (ACP) is a program that provides a $30 monthly discount on home internet. All Midwest Central student households qualify because we are a Community Eligibility Provision (CEP) district as part of the National School Lunch Program. The link below will take you to the site at which you apply. Nearly all internet providers participate in the program. The application process is fairly painless. Here are some tips for applying. 1. Use your students legal name on the website that matches the name used for school enrollment. Only one student per household is necessary. 2. Call your students school and request a letter for proof of enrollment be emailed to you. They only take a .jpg (picture) or .pdf so we'll send you an electronic letter of proof of enrollment. 3. There may be individual steps your service provider requires. Work with your provider on those. 4. Website link (hit apply now).
https://www.affordableconnectivity.gov/
Best, Dr. Todd Hellrigel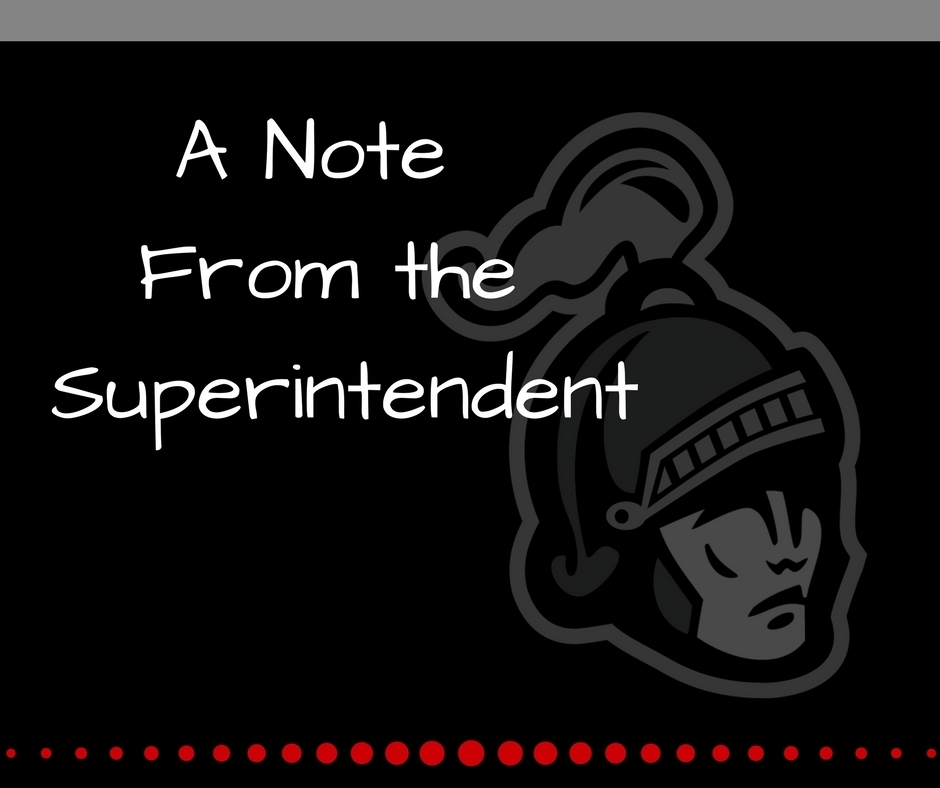 Hope to see you!!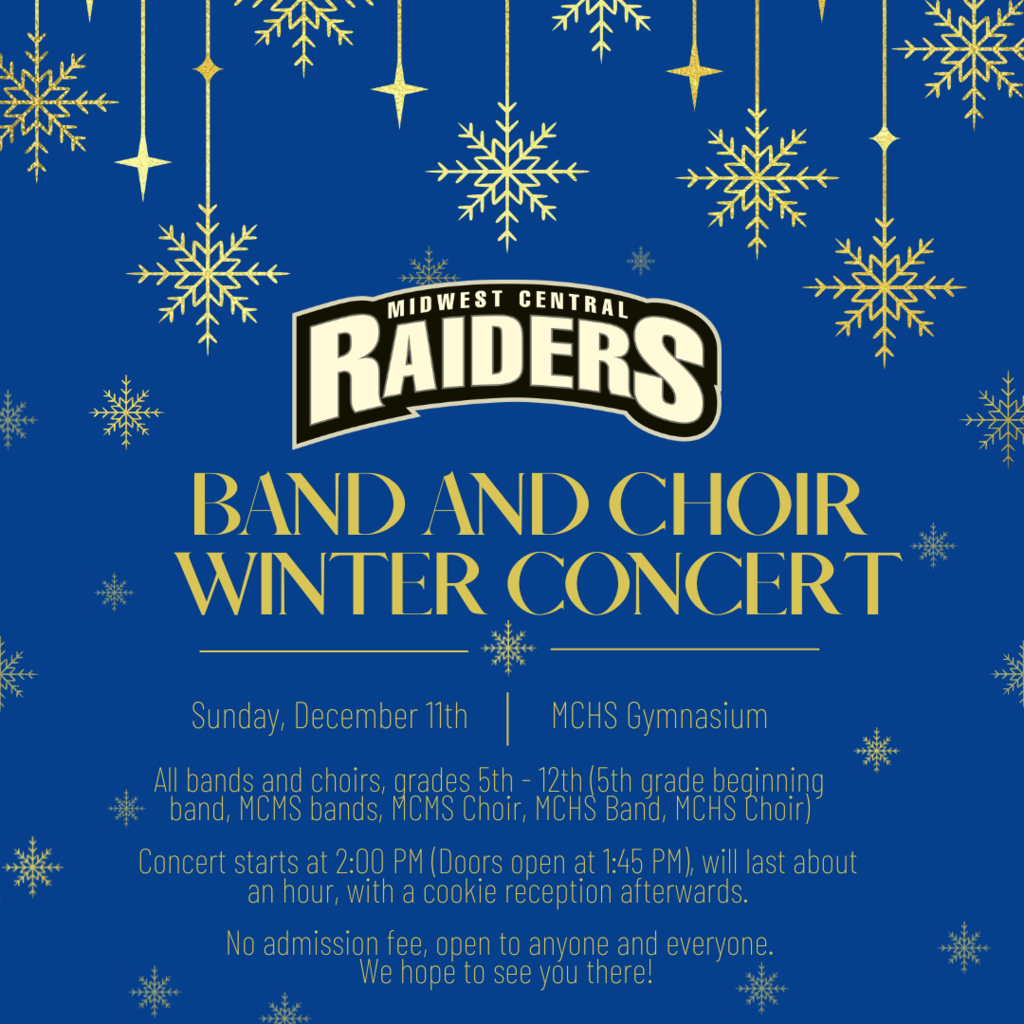 Is your Raider missing a pair of glasses? We asked around the building, but no one claimed them. Please get in touch with JoAnn or Jamie in the office (309.968.6464) with any questions.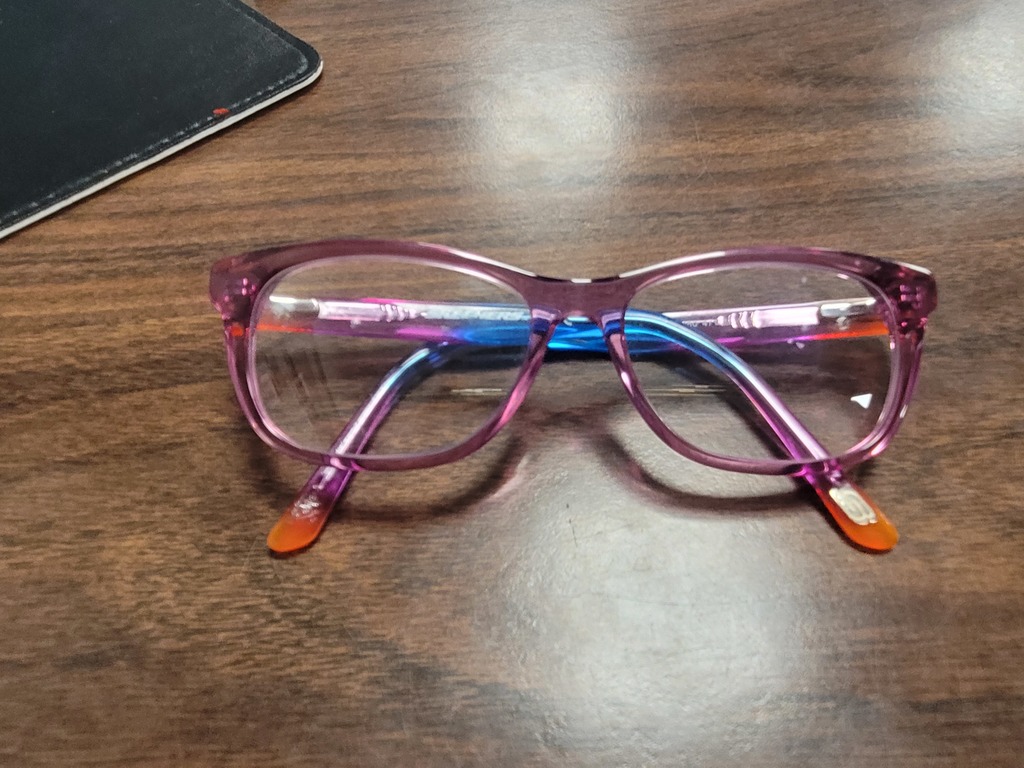 Join our team!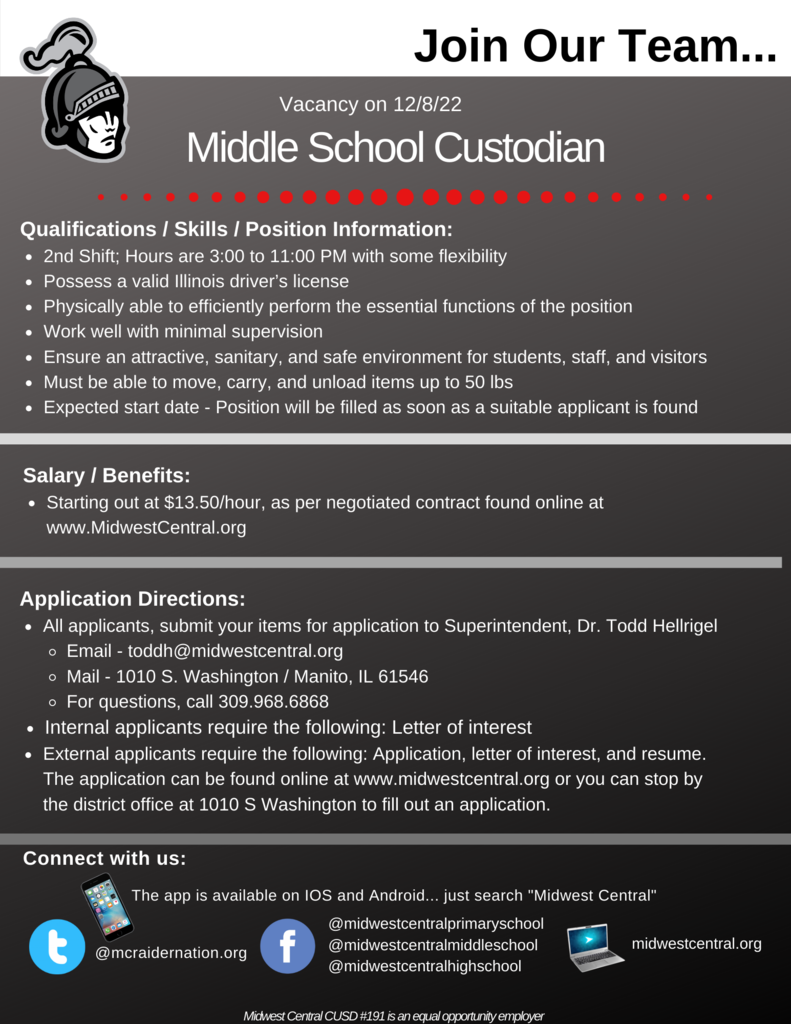 Santa's Secret Shop is returning to MCPS! Next week, during your students library time, students will have the opportunity to shop for their family and friends at our annual holiday shop! It's always so magical to see kids learn all about giving and to see their faces light up when that perfect gift is found.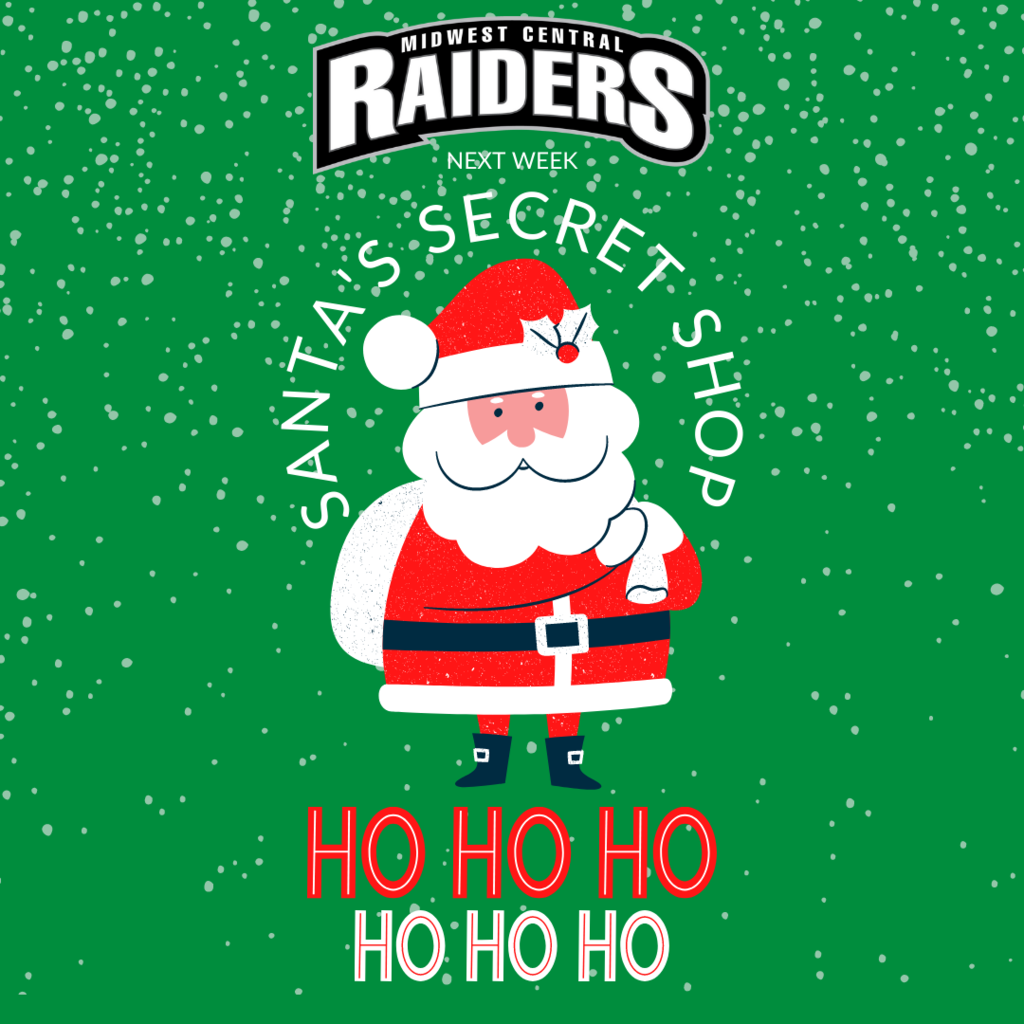 Snow Buddies... it's almost time for present pick up!!!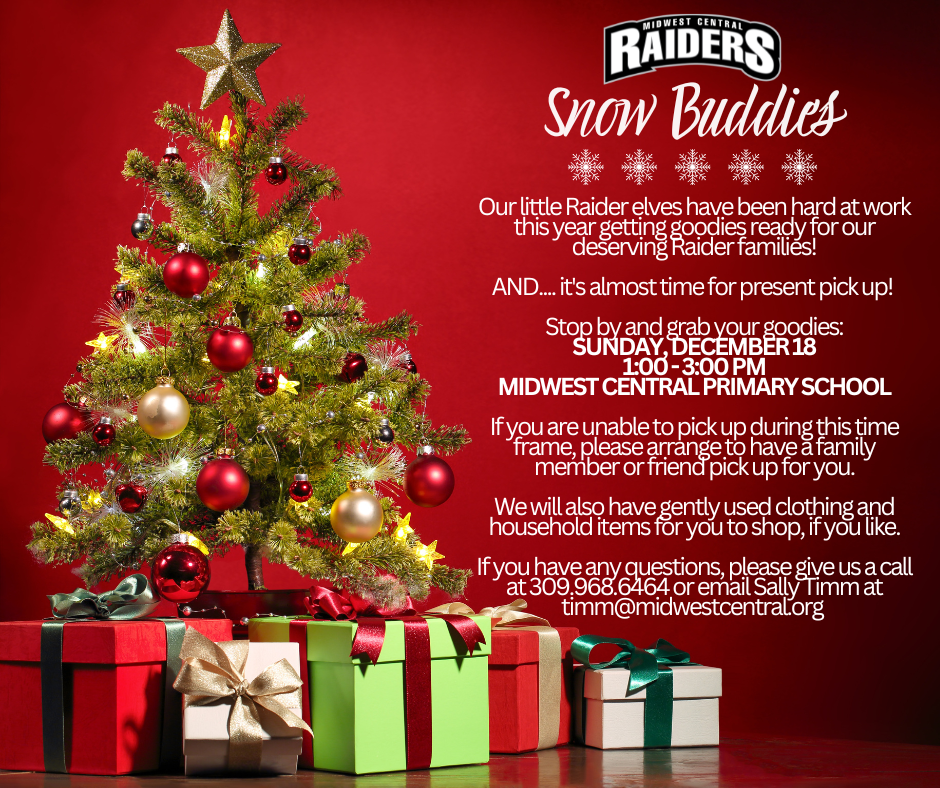 MCHS Youth Cheer Clinic forms are due next Friday!! Don't miss it!!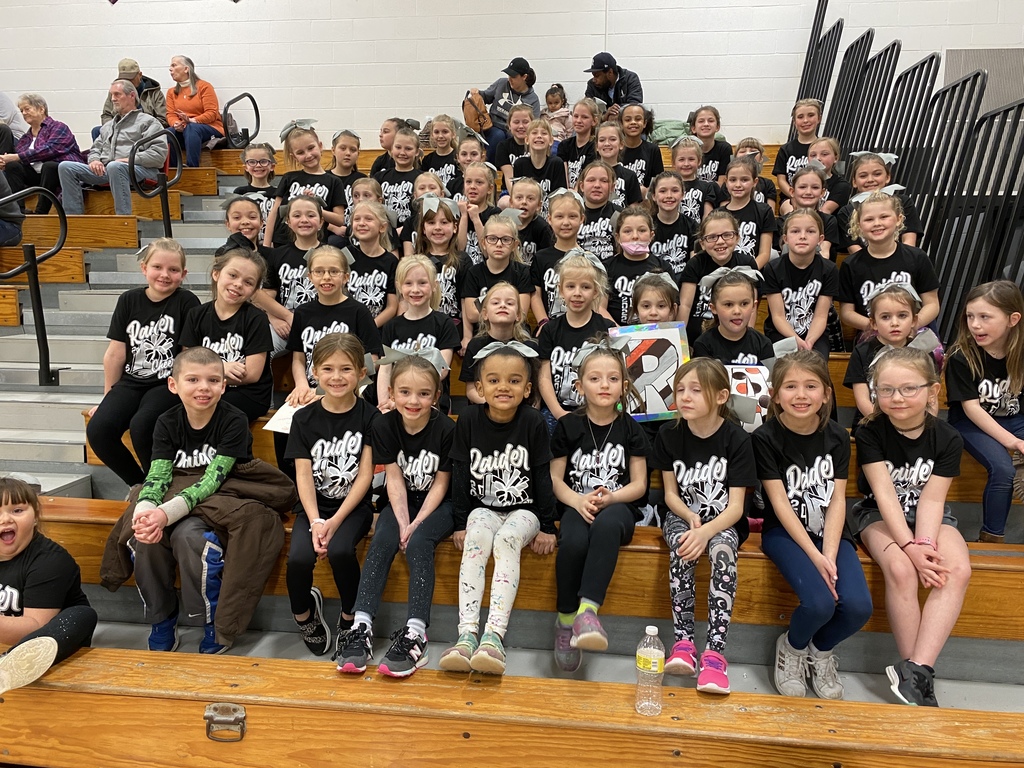 Please join us for our K-2 Winter Concert at Midwest Central Primary School! Student performers in Kindergarten, First, and Second grades shall arrive no later than 6:15 PM and go directly to the cafeteria to sit with their class, dressed in their best holiday attire. Doors open to the public at 6:15 PM with first come, first served seating in the gymnasium. When the performance in complete, you will retrieve your children from the cafeteria. See you there!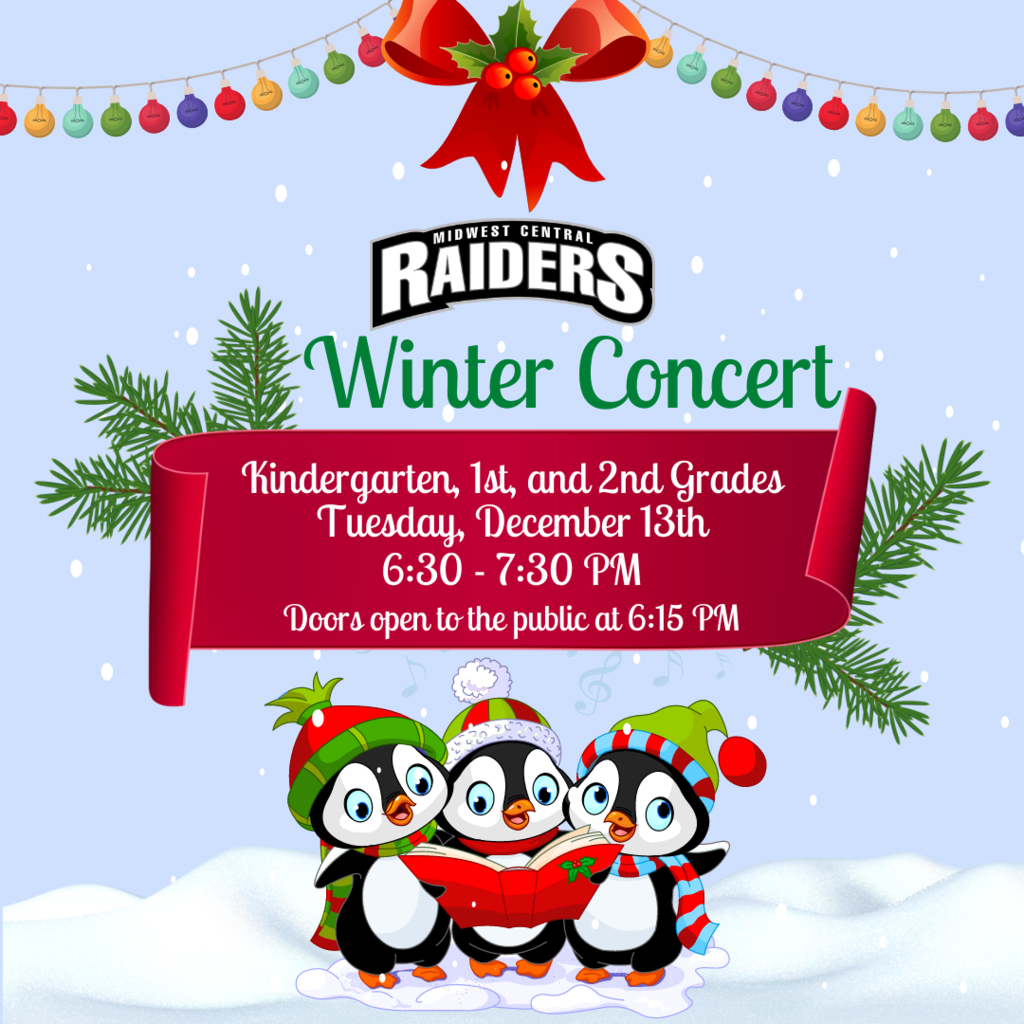 December 13 - Lunch menu change - Main lunch choice is changing from French Toast Sticks w/Sausage to Spaghetti & Meat Sauce w/Garlic Bread.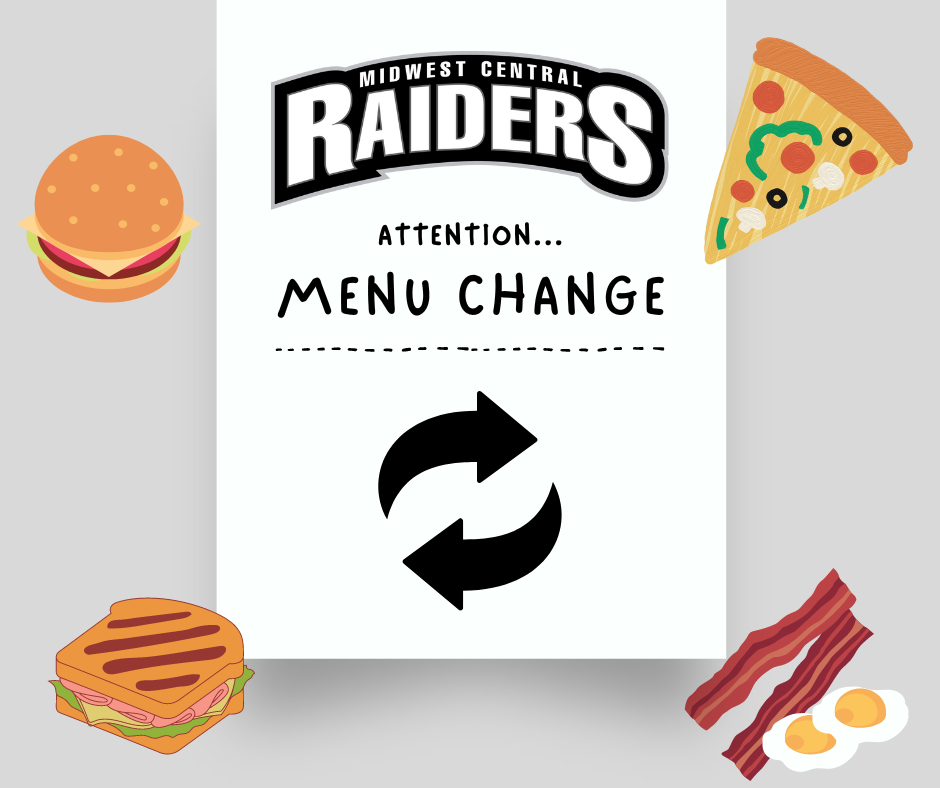 December 16 lunch menu change: We are switching from Baked Potato to Pulled Pork Sandwiches.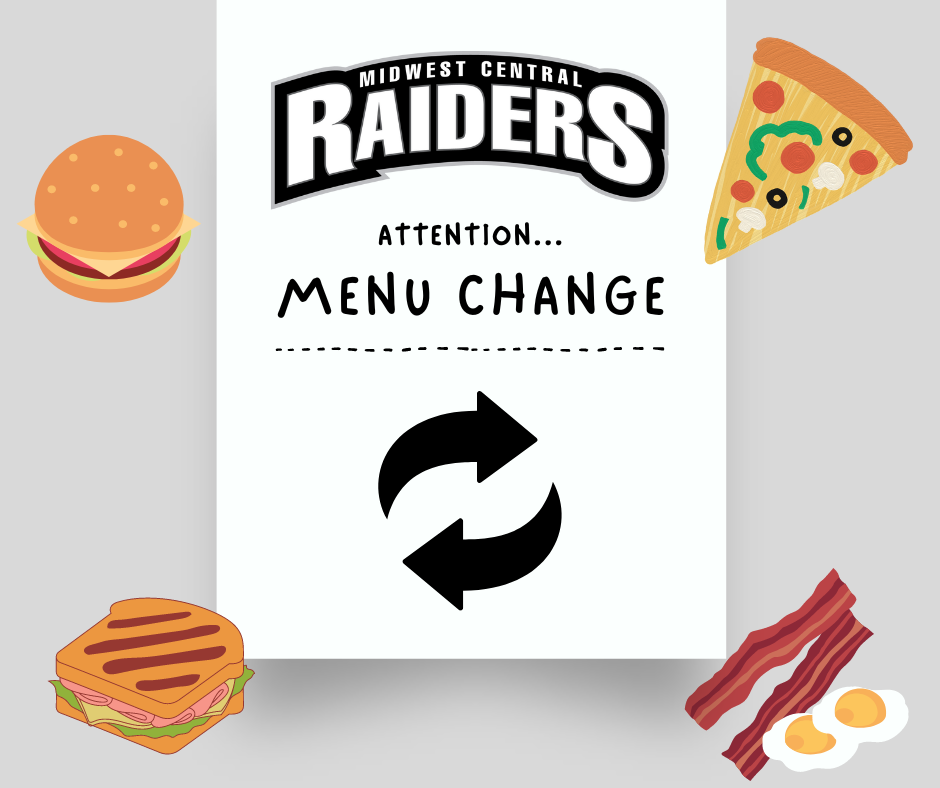 Join us!!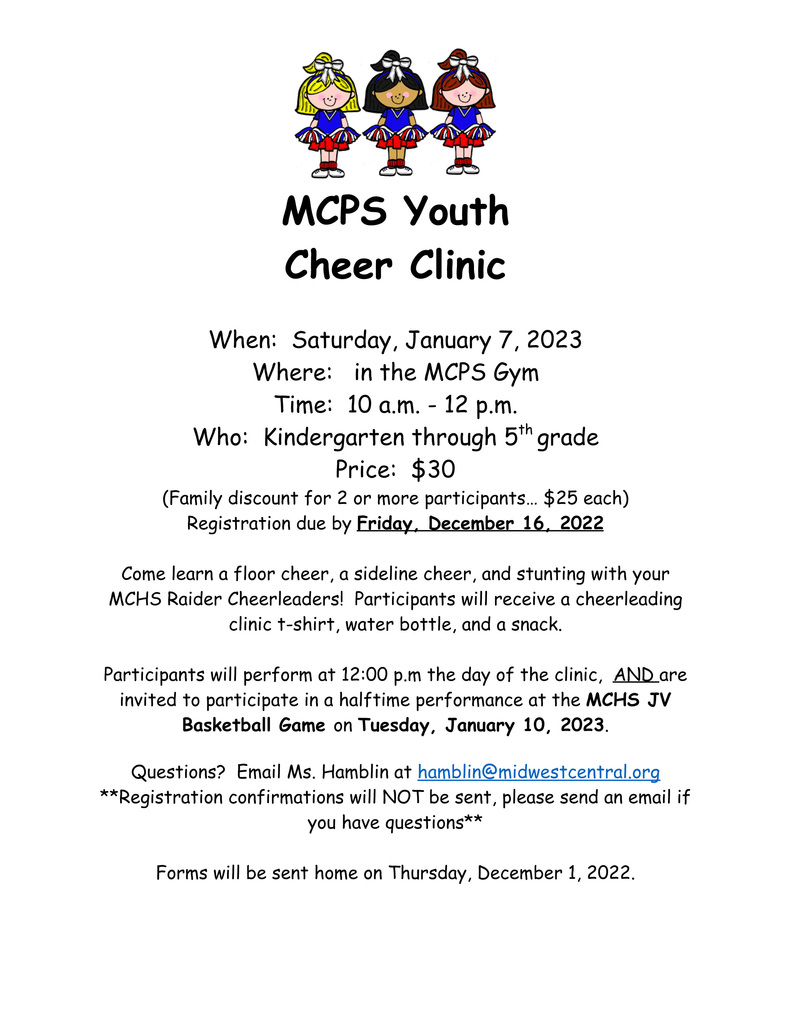 Wishing all of our Raider families a very Happy Thanksgiving!!!!!!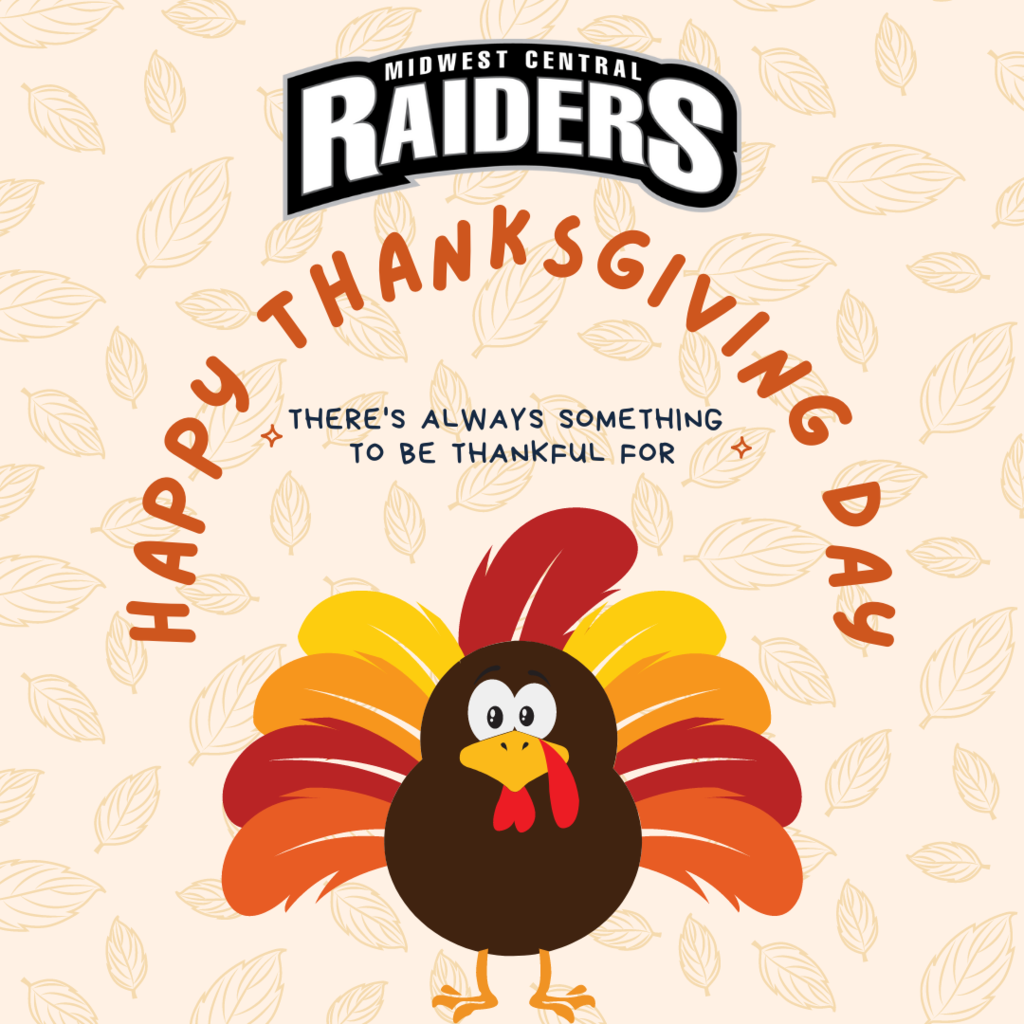 Reading Thanksgiving recipes and using their measurement skills, these 5th graders are thankful for Pumpkin Pie in a cup.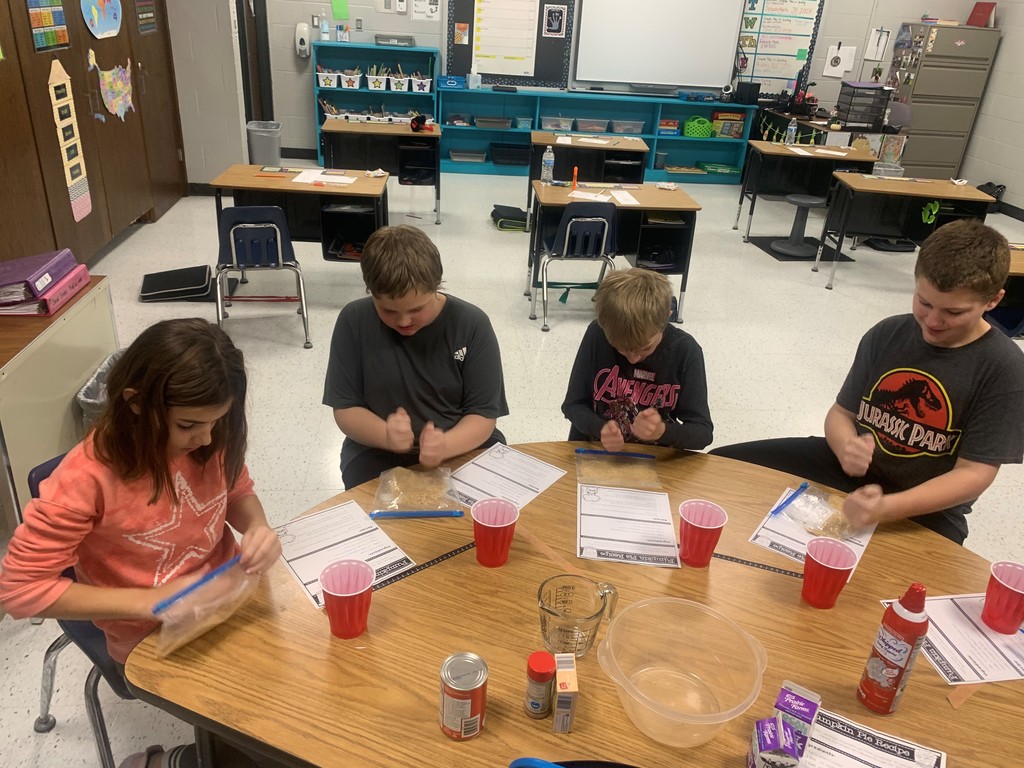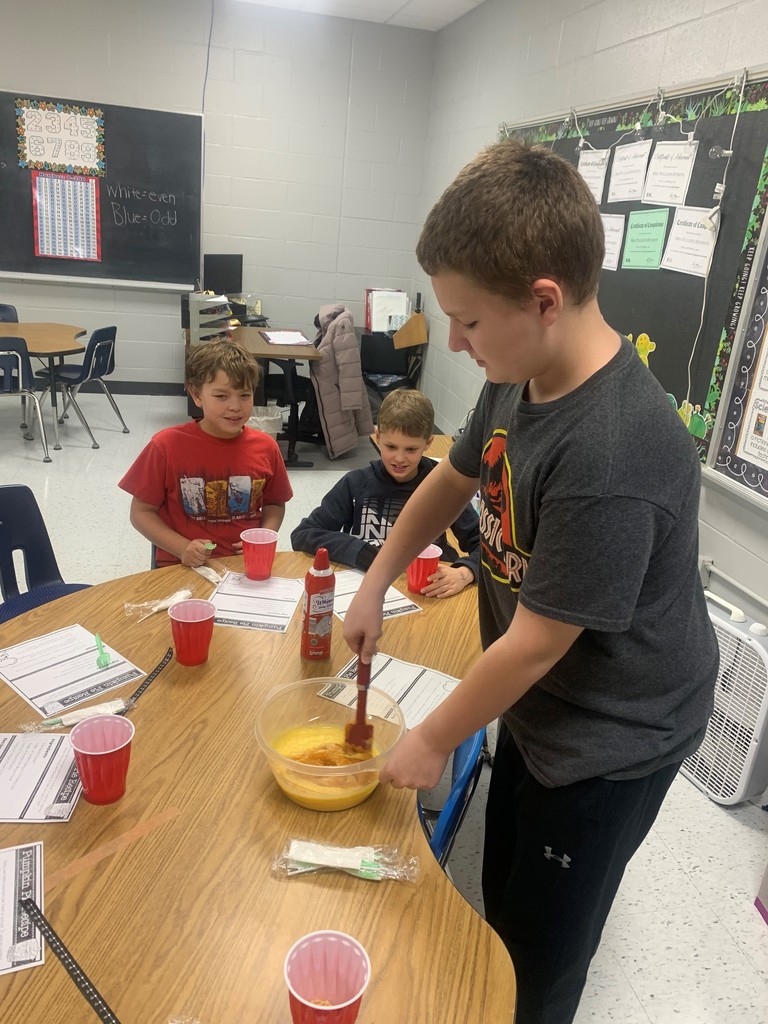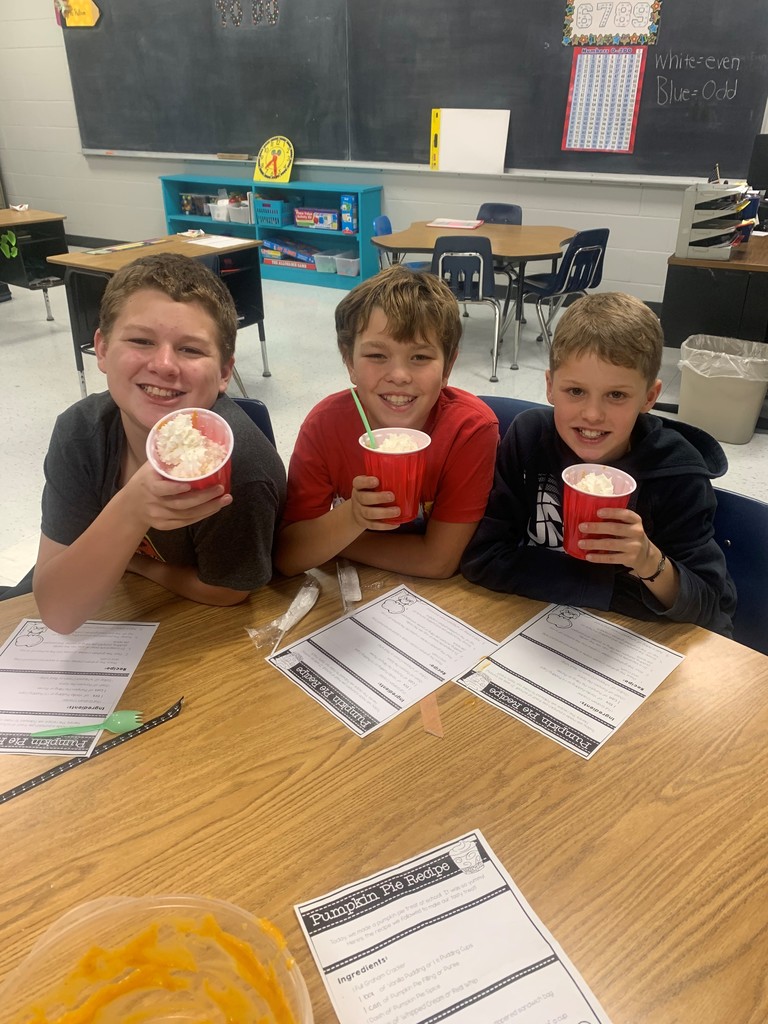 We need your help! We currently have 27 families still up for grabs in our Snow Buddies program. Can you help support a child / family in need in our community? If you don't have time or don't like to shop, we have elves that will do the shopping for you. All you have to do is drop off your cash or check (made payable to Midwest Central with "Snow Buddies" in the memo line) to any of the school offices. All presents need to be turned in by 12/12/22 to the Primary School. If you have questions or want to know more, give us a call at 309.968.6464 or email Sally Timm at
timm@midwestcentral.org
.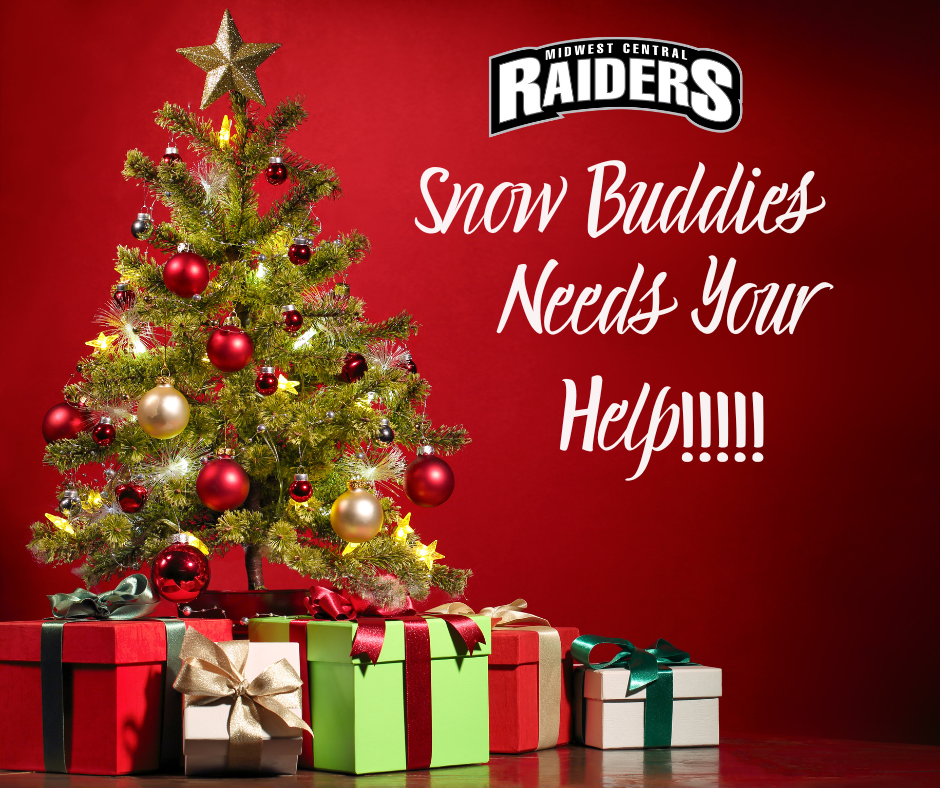 Great Job cast, crew, Mrs. Appell, Mrs. Fisher, and parents on the Middle School musical Matilda!!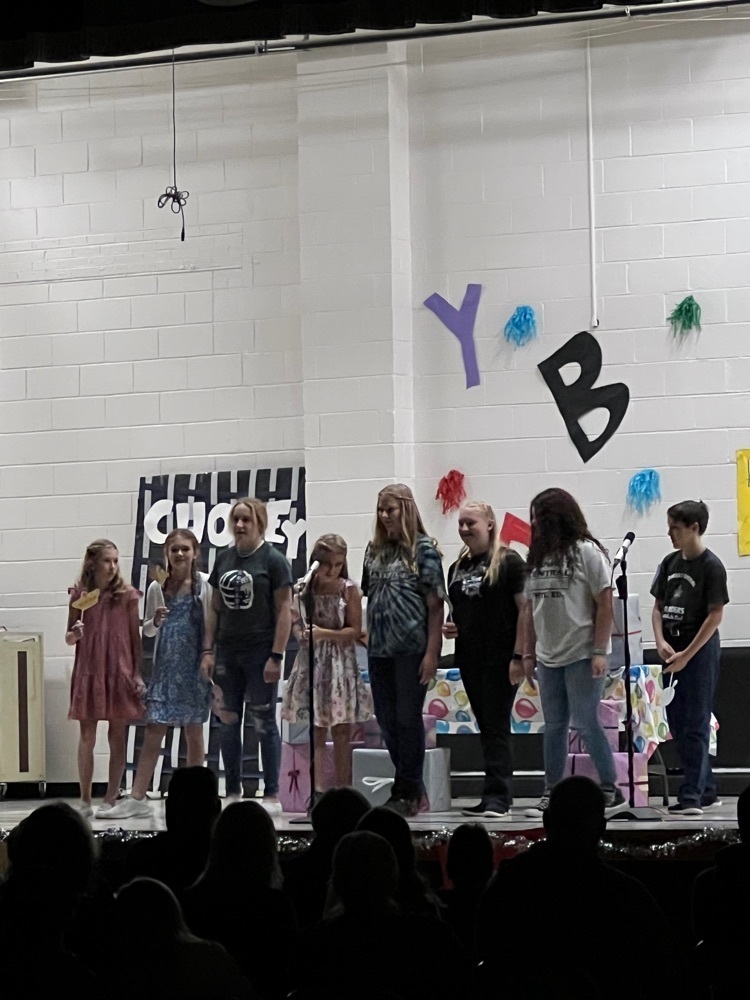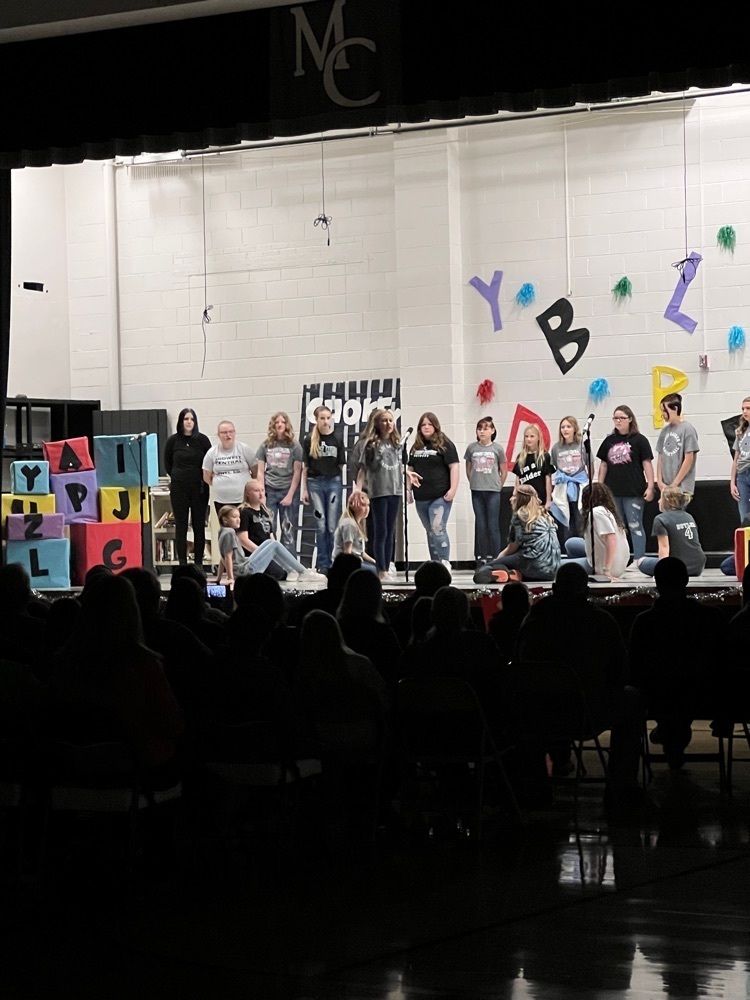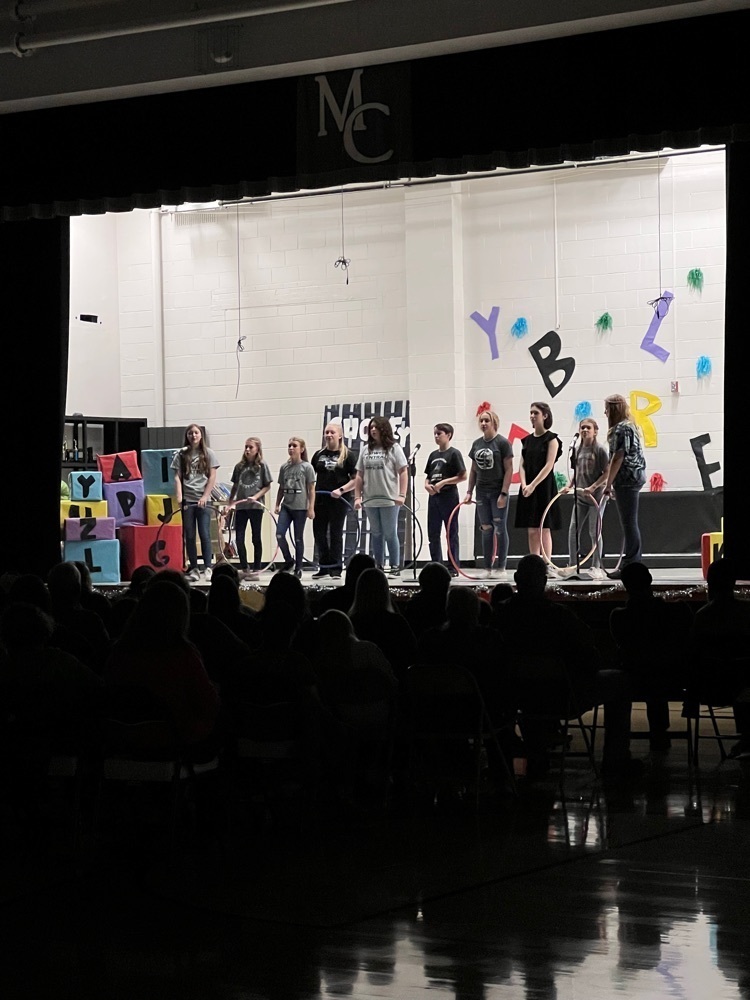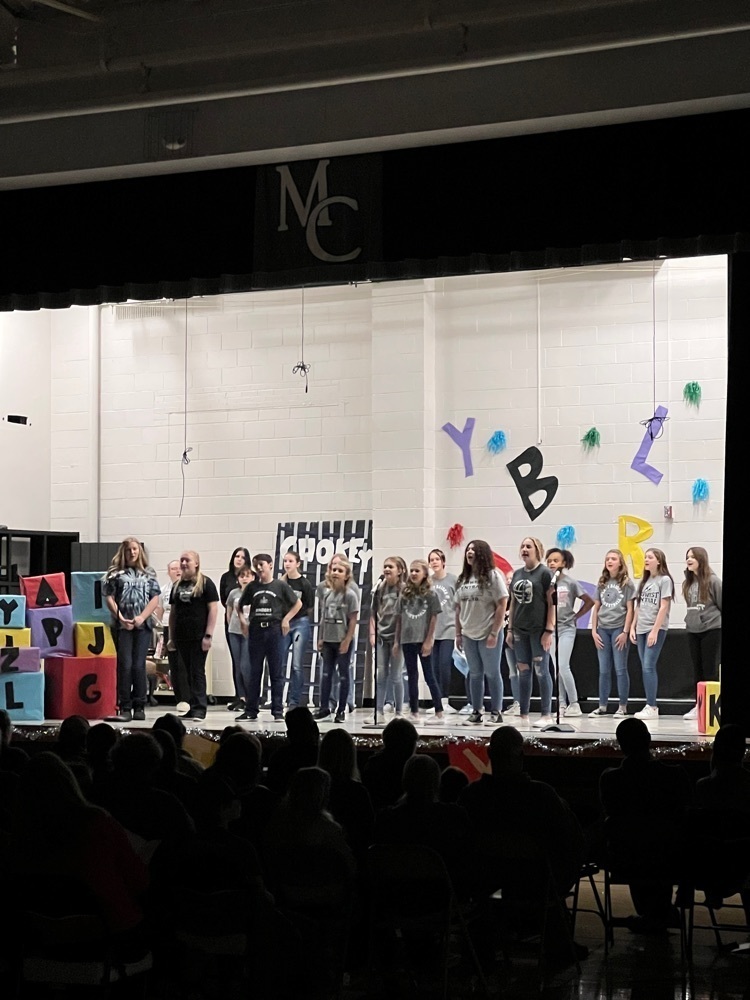 To all those who have served, and those who continue to serve… Happy Veterans Day!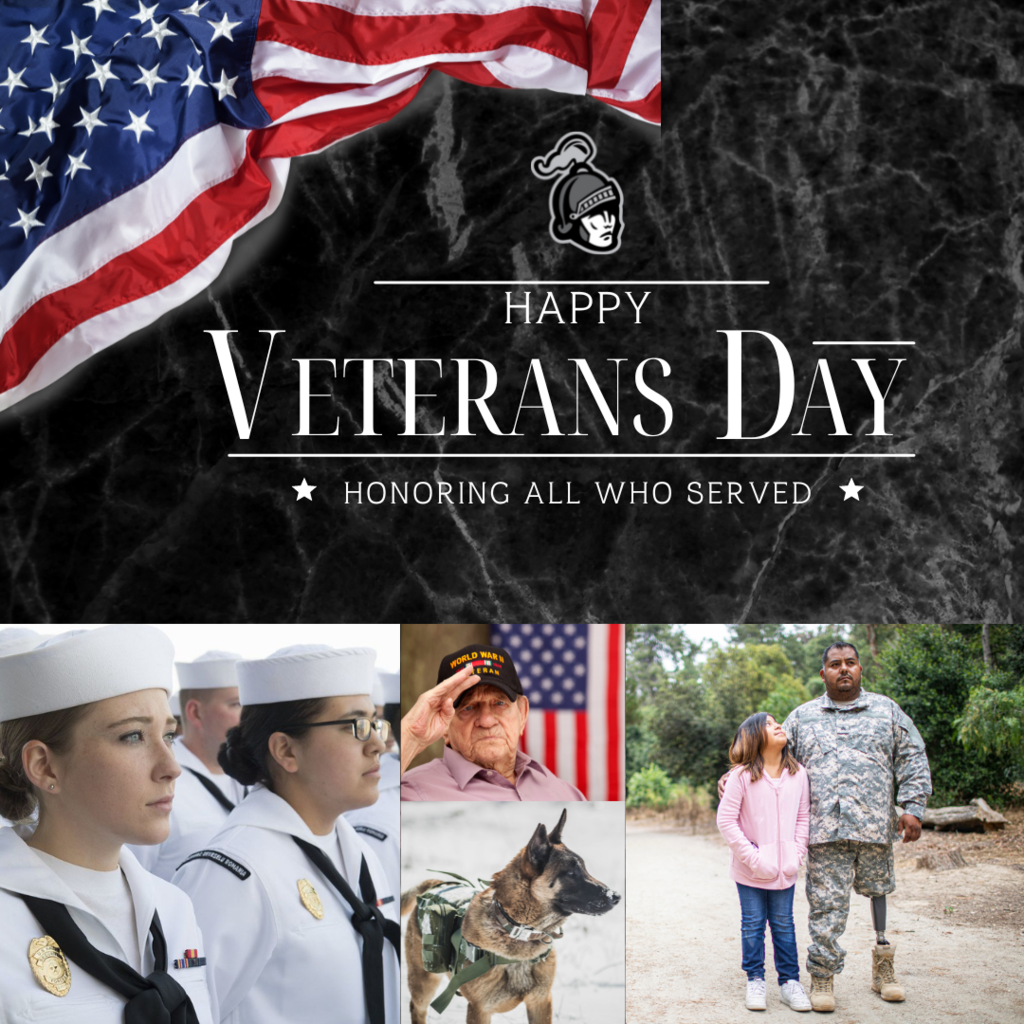 Join our team!