Good afternoon Raider Fam!!! The Midwest Central Athletic Boosters present "A Night At The...Races!!!" The Boosters would LOVE to have you there!!! This is our biggest fundraising event of the year!!! Happy Hour starts at 5:00 PM, and dinner will be served at 6:00 PM. Dinner only is $25.00 and dinner and Raider Backer is $125!!! The event takes place on Saturday, February 25th, 2023, at the Forman Center in Manito, IL. It is highly encouraged to wear you best derby attire! The Raider Backer this year is a limited Edition Vest! Please see the attached flyer to see how to RSVP!!! The QR code is attached as well. Any questions please reach out to Christine Dierker, Mike Canada, or any of the booster board members!! WE ARE SOOOOOOOOOOOOOOOOOOOO EXCITED!!!!! We hope to see you there!!!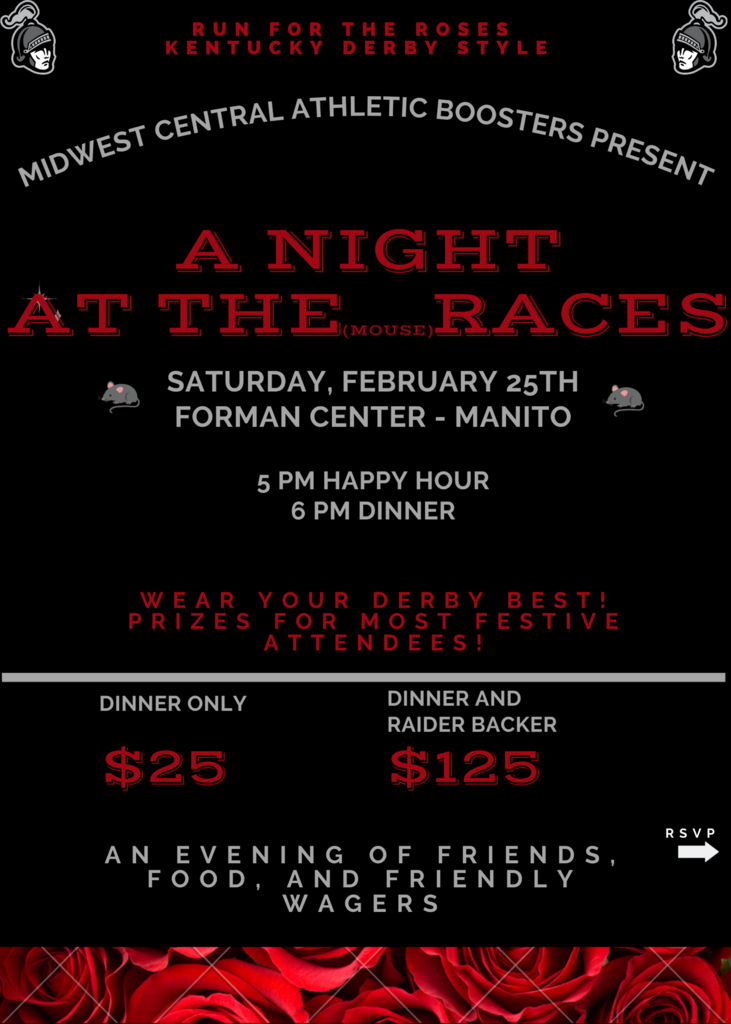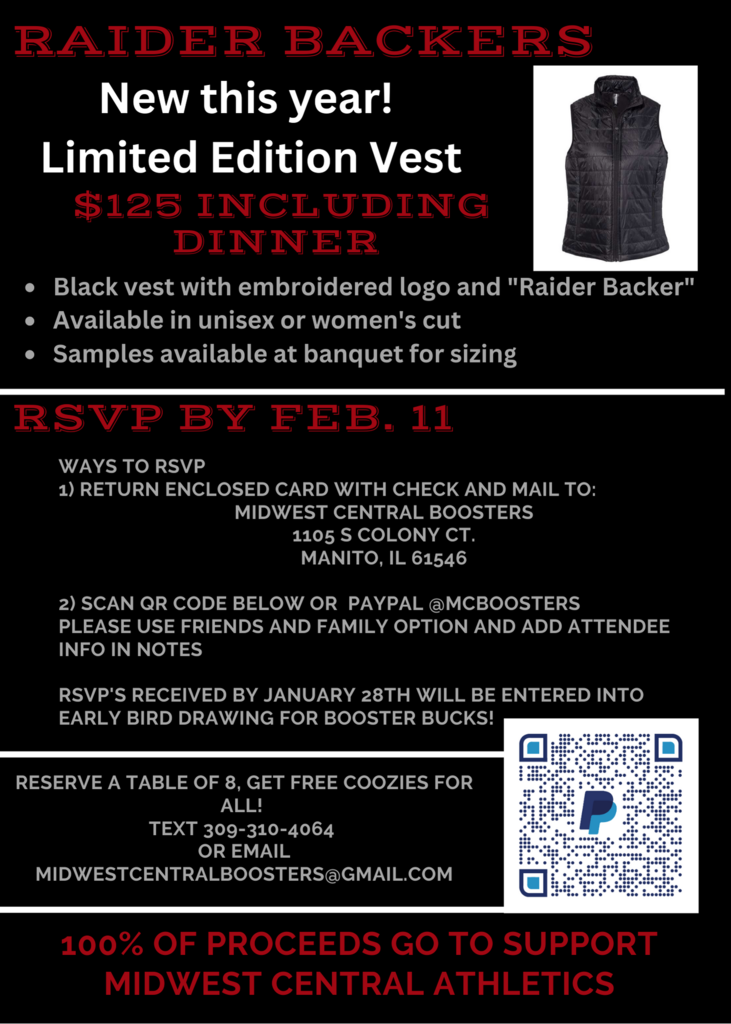 We had some students mail some letters at the local post office. Perfect day to see the post office motto in action "Neither snow nor rain nor heat nor gloom of night" stops the postal service!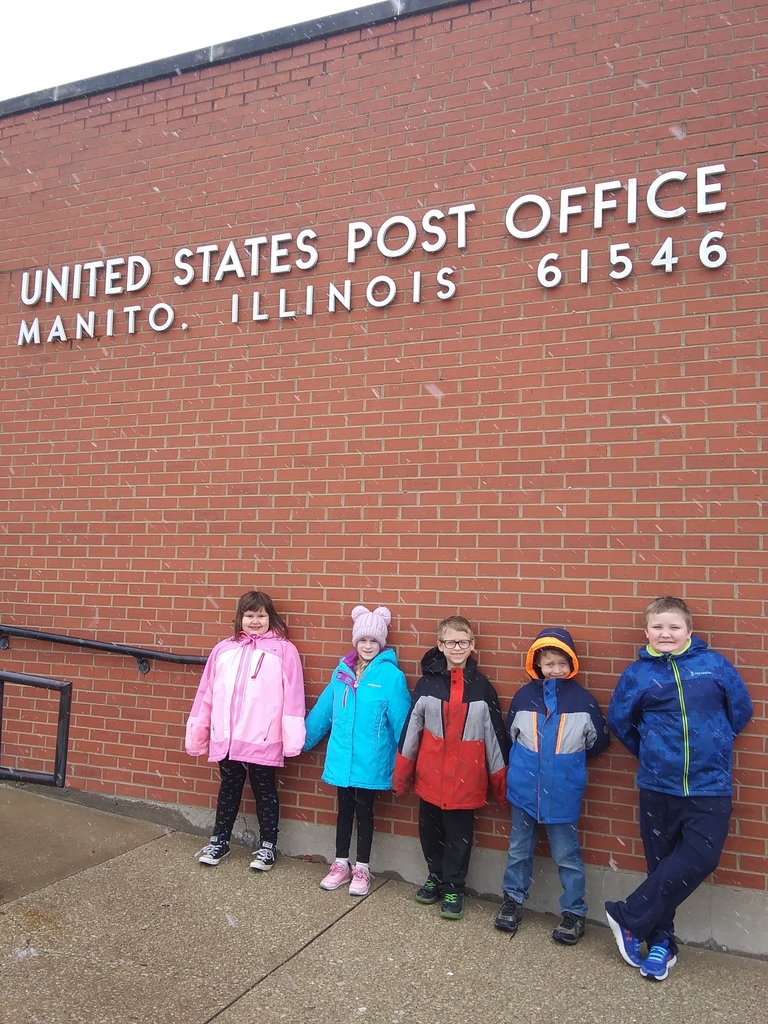 Join our team!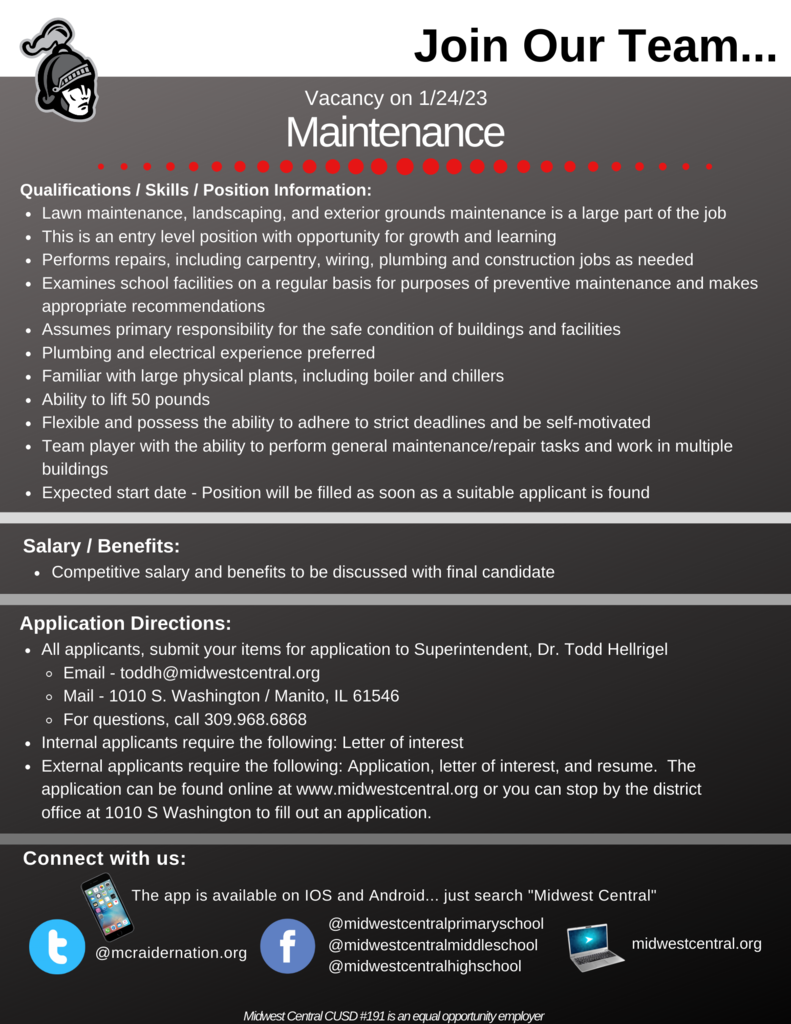 January 20th - Lunch - Soft Beef Tacos instead of Cheesy Beef Nachos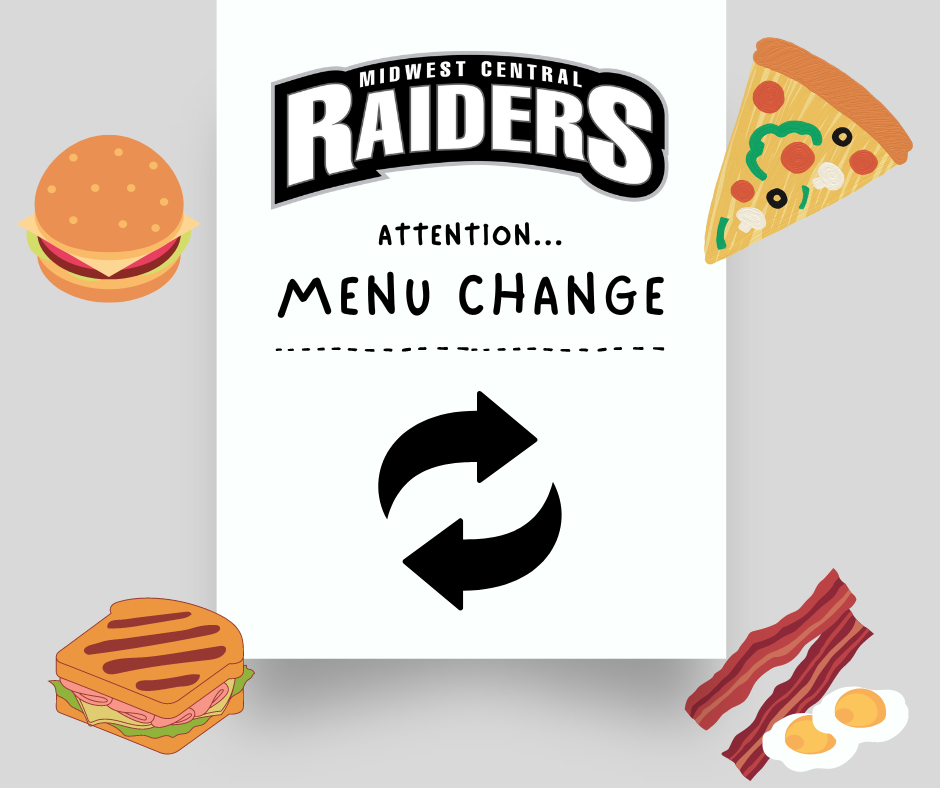 The Raider theme at the Primary School for the month of January is "This is Me." The students decorated the hallway with self-portraits to help celebrate everything that makes them unique.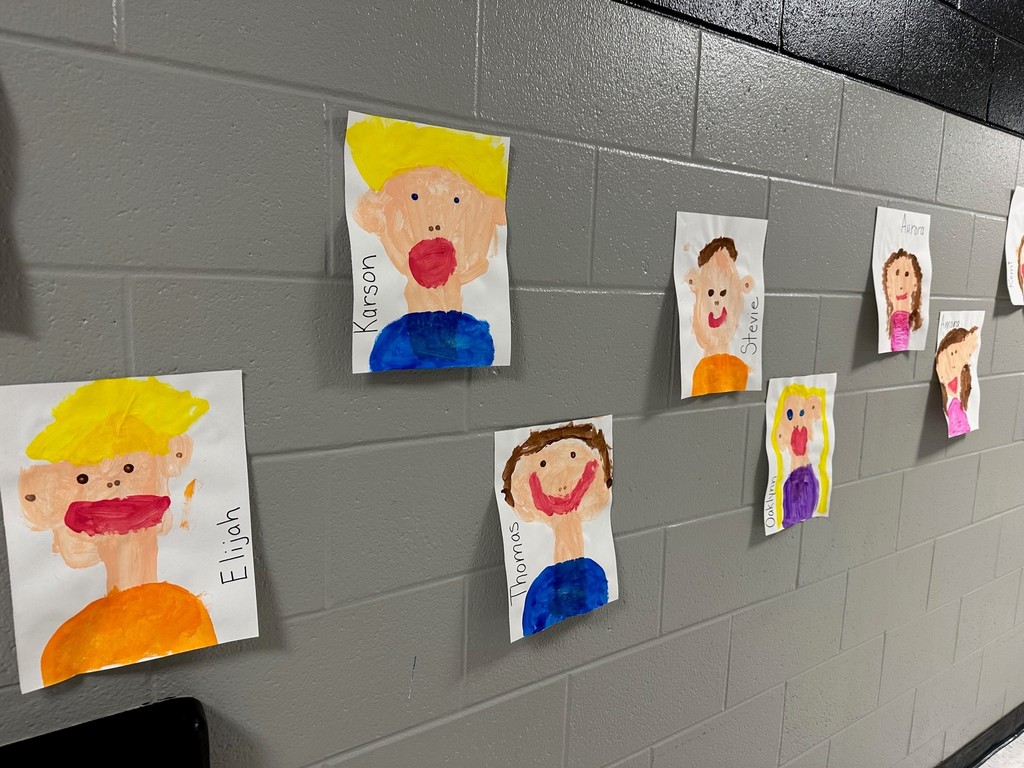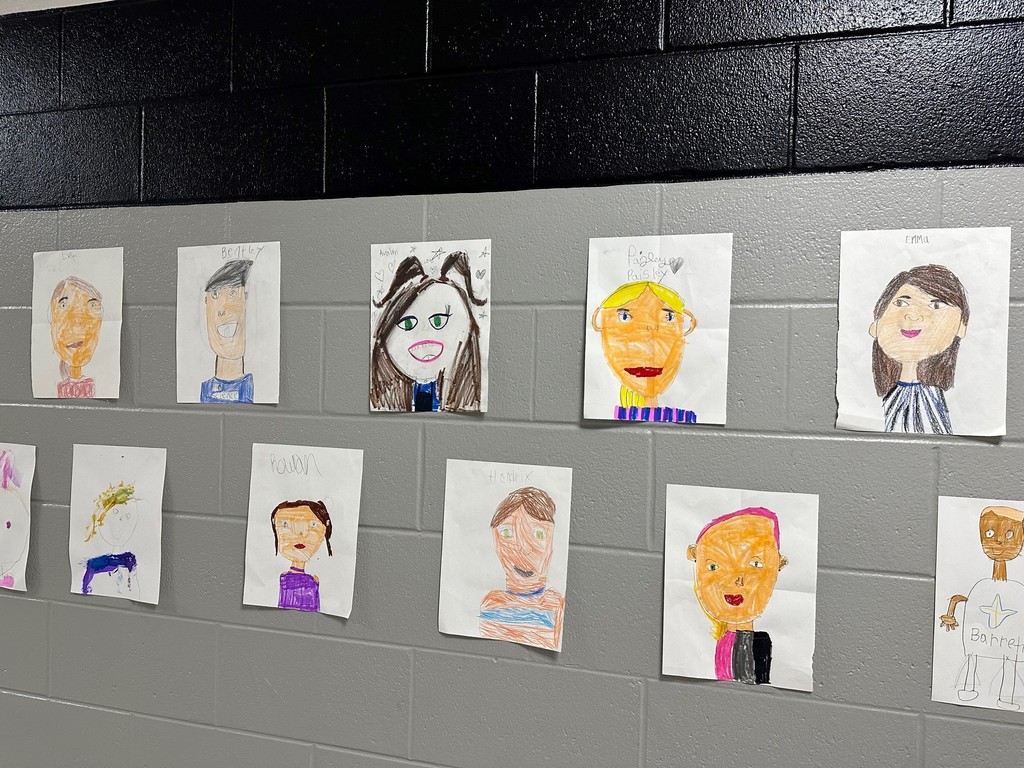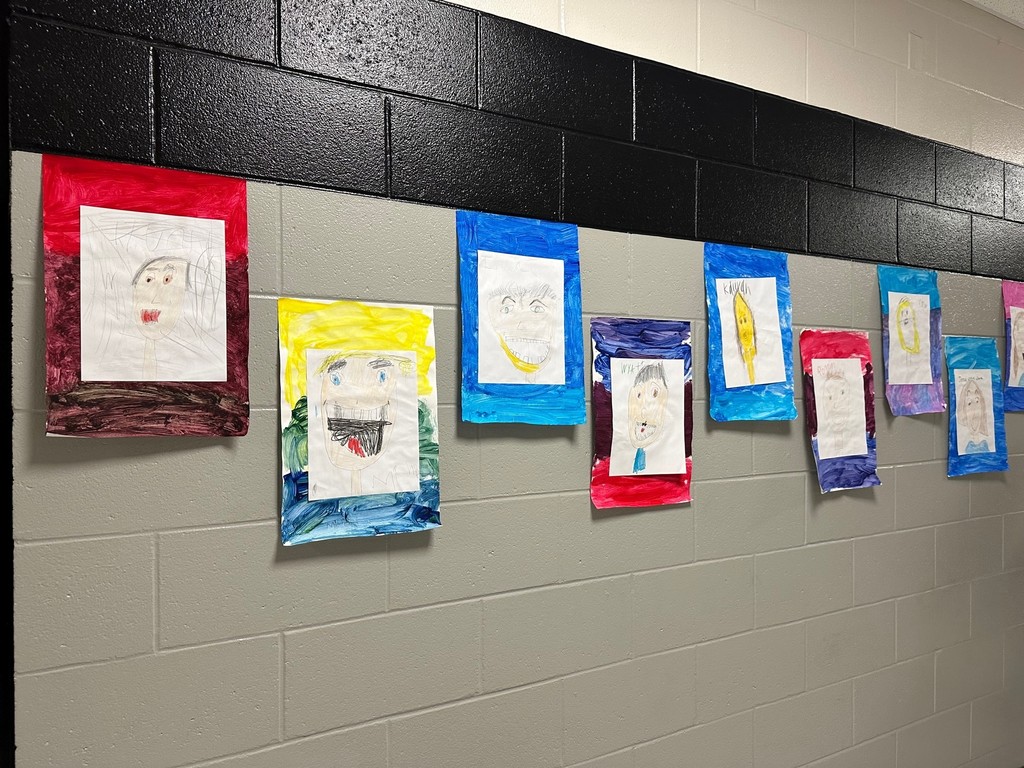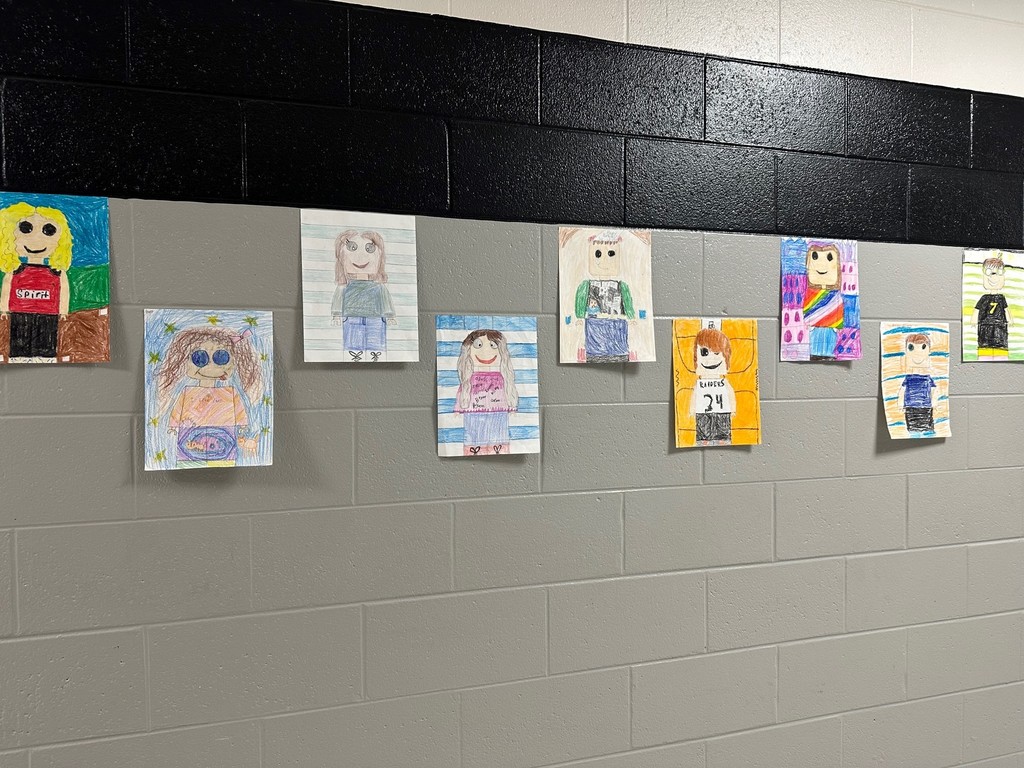 Happy Martin Luther King, Jr. Day!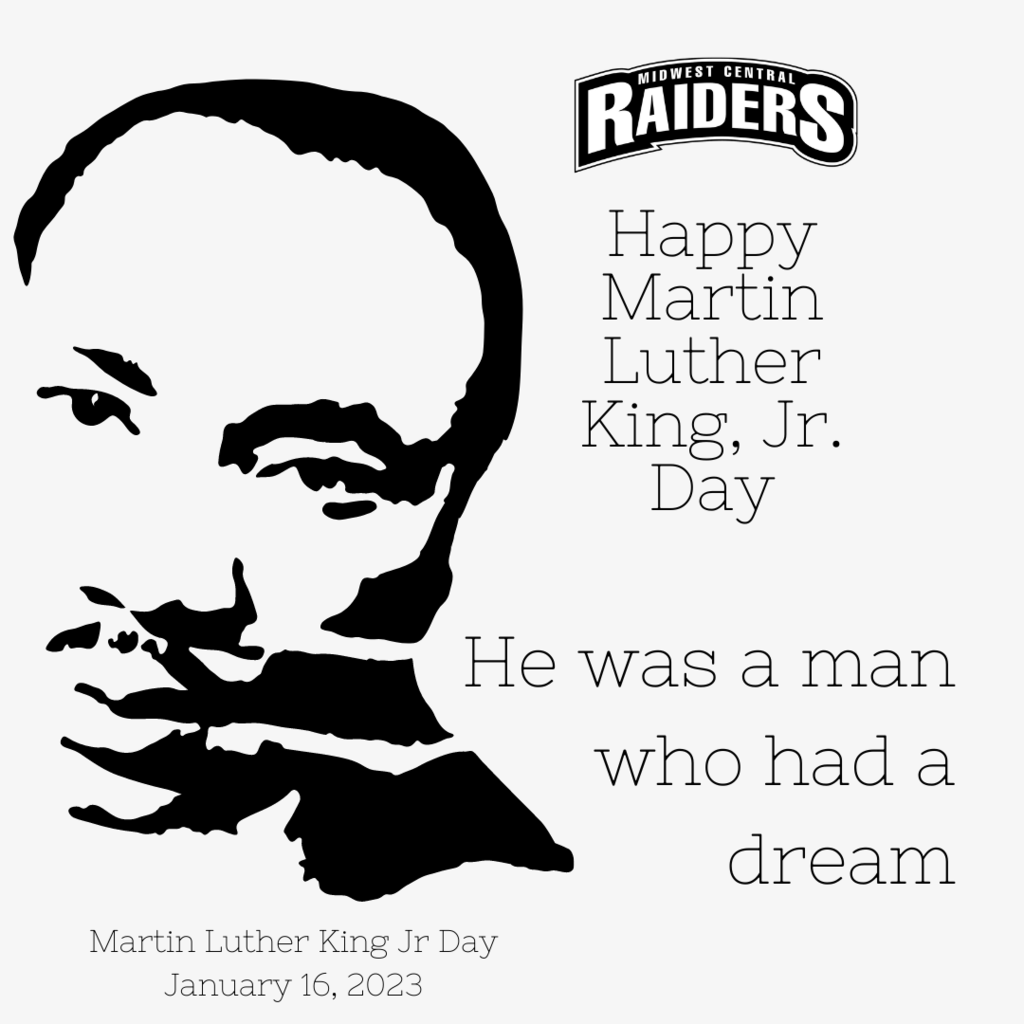 We had so much fun building (and eating) our edible Earth while learning about landforms!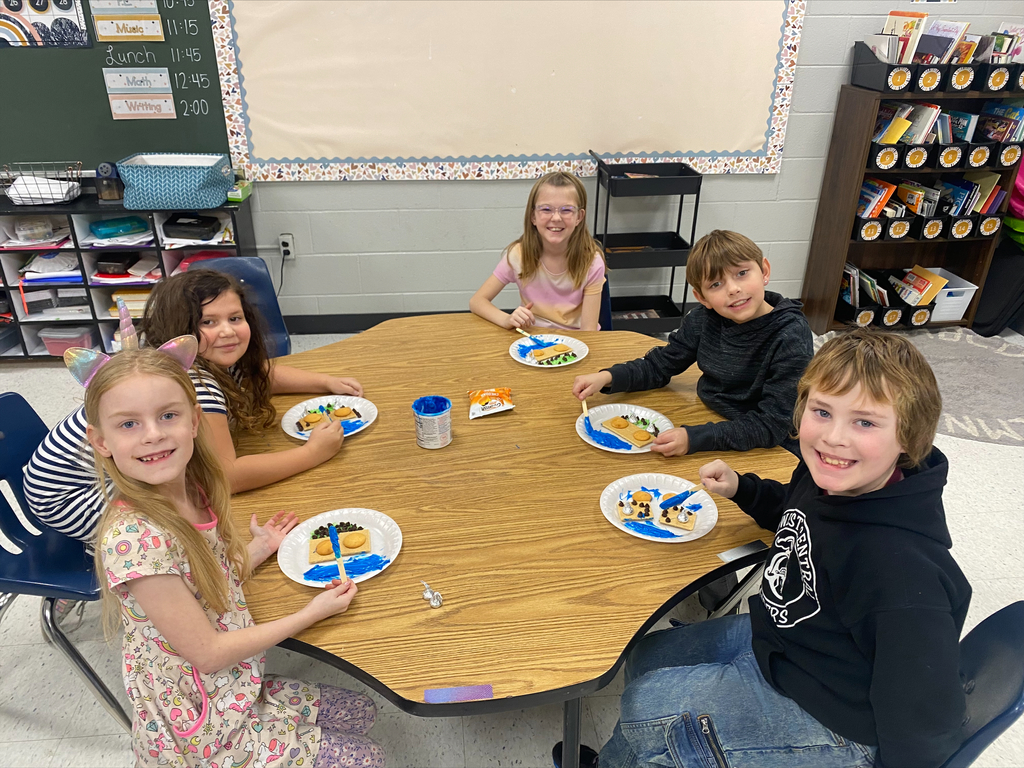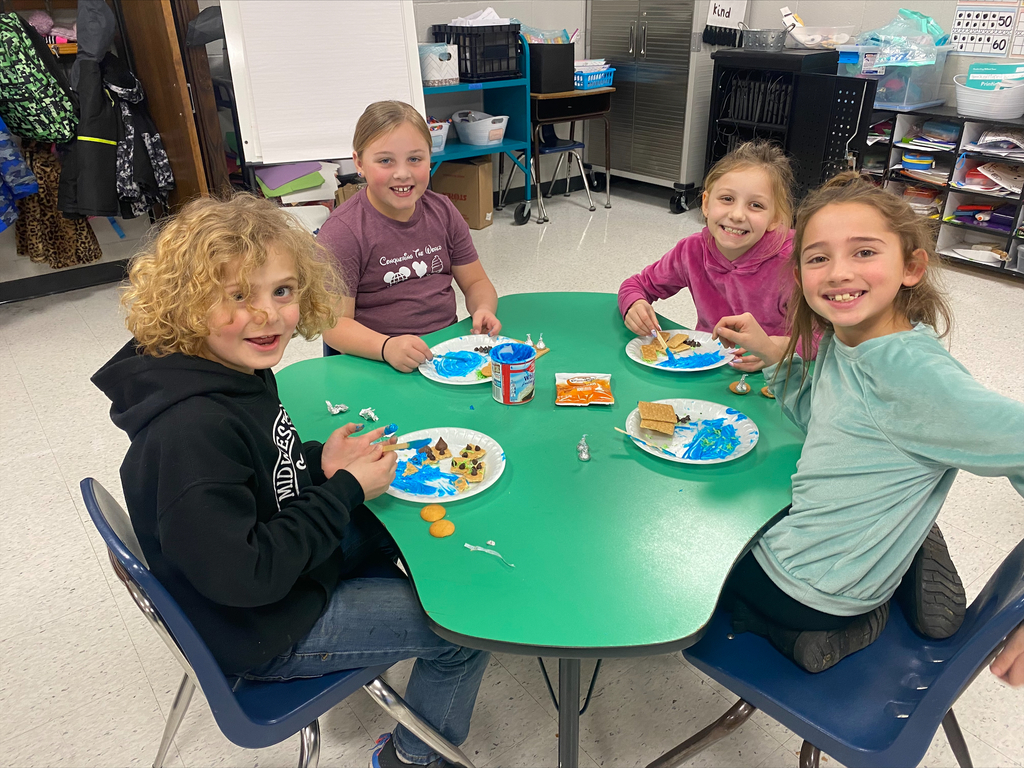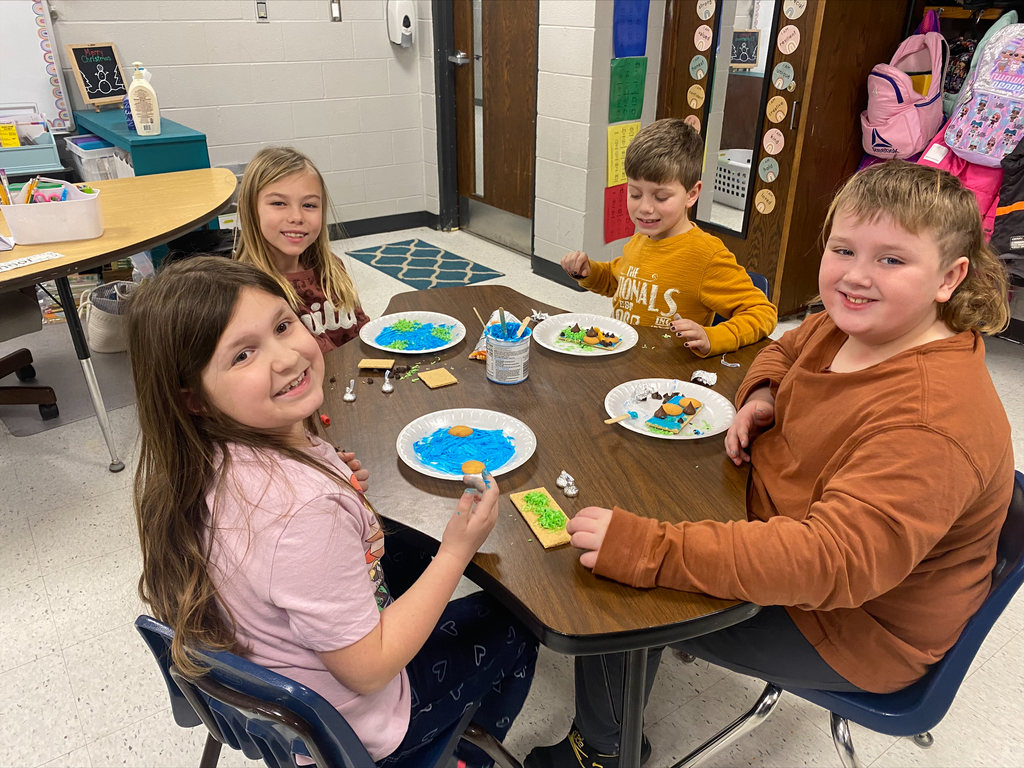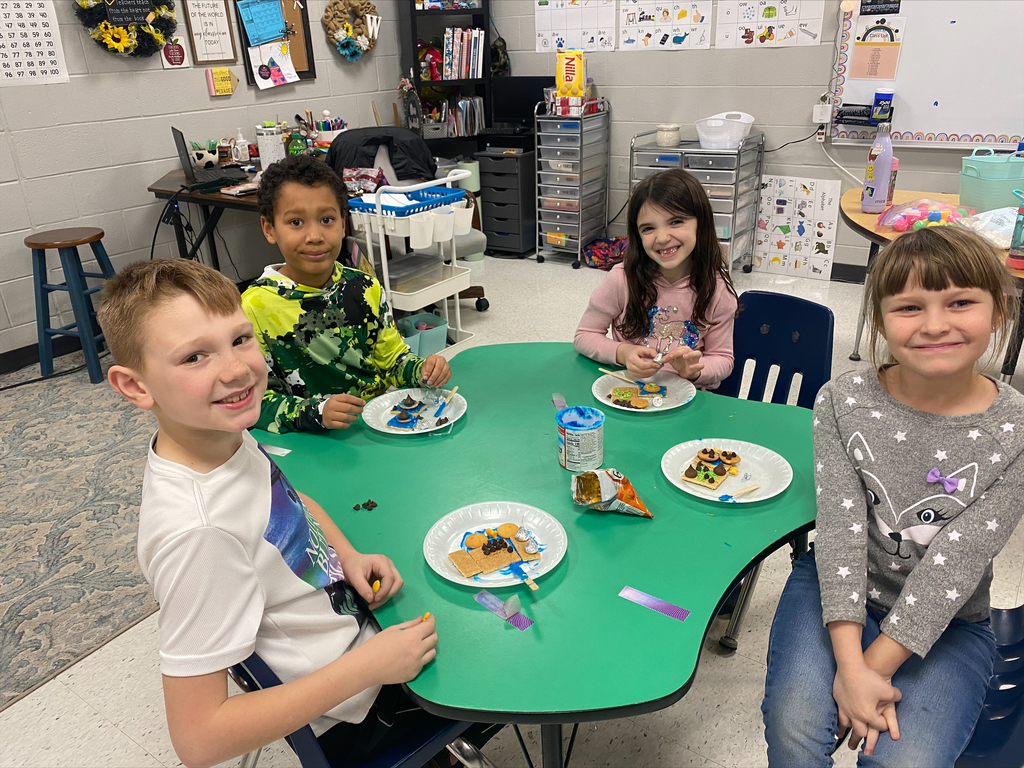 Reminder - No School on Monday, January 16th.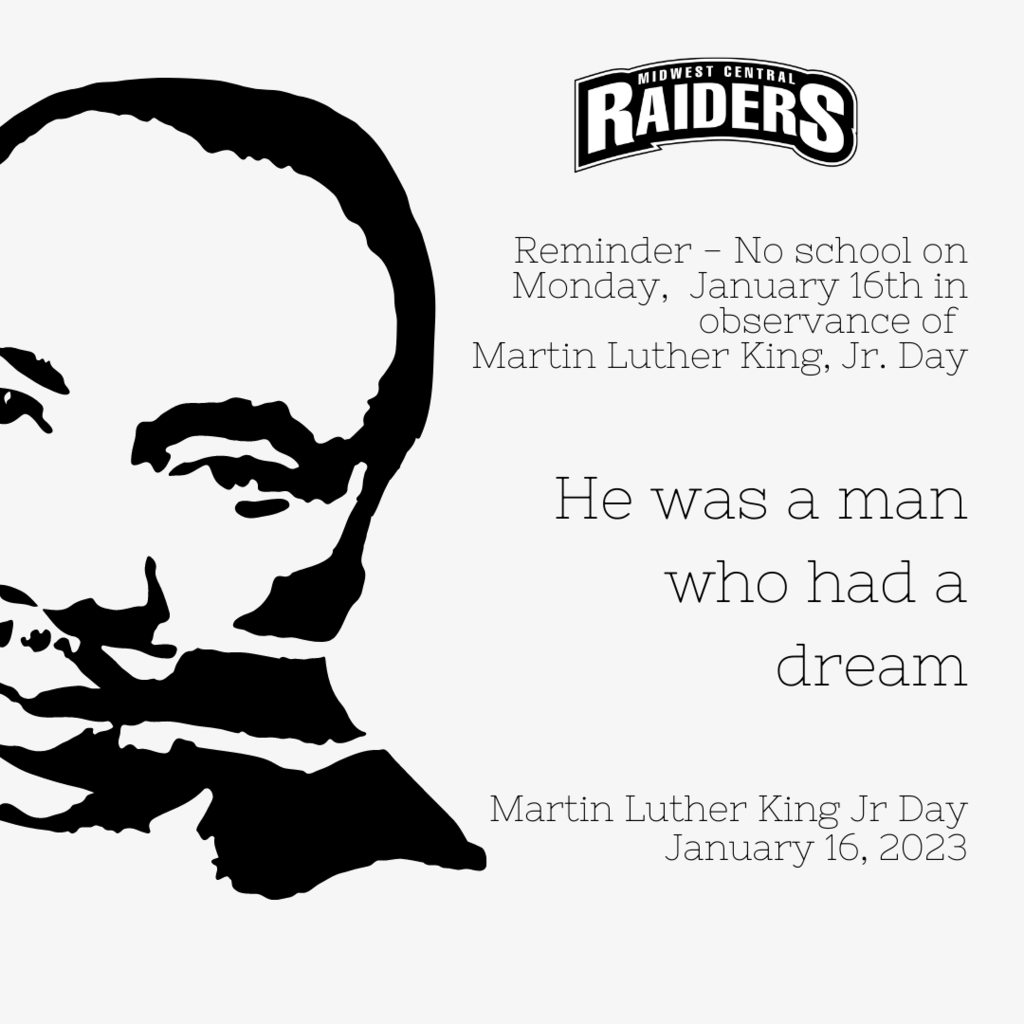 Join our team!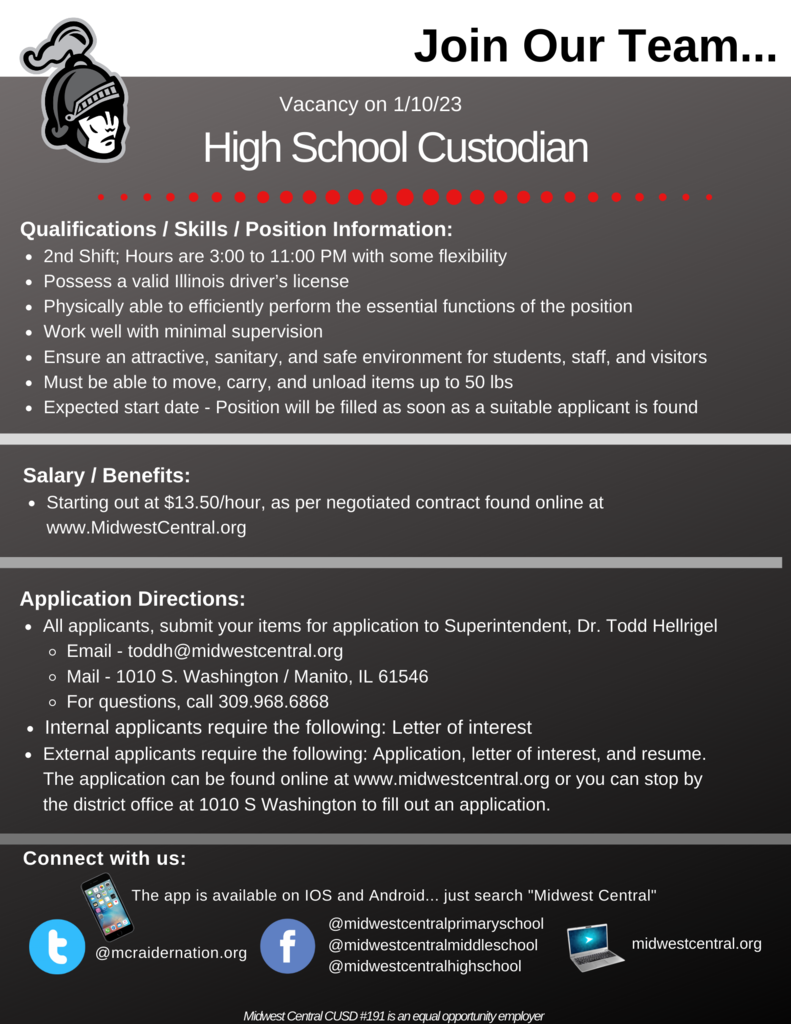 January 24 - Lunch - Macaroni N Cheese w/ Pretzel Rod instead of French Toast Sticks w/ Sausage January 23 - Breakfast - Scrambled Eggs w/ Toast OR Cereal Bowl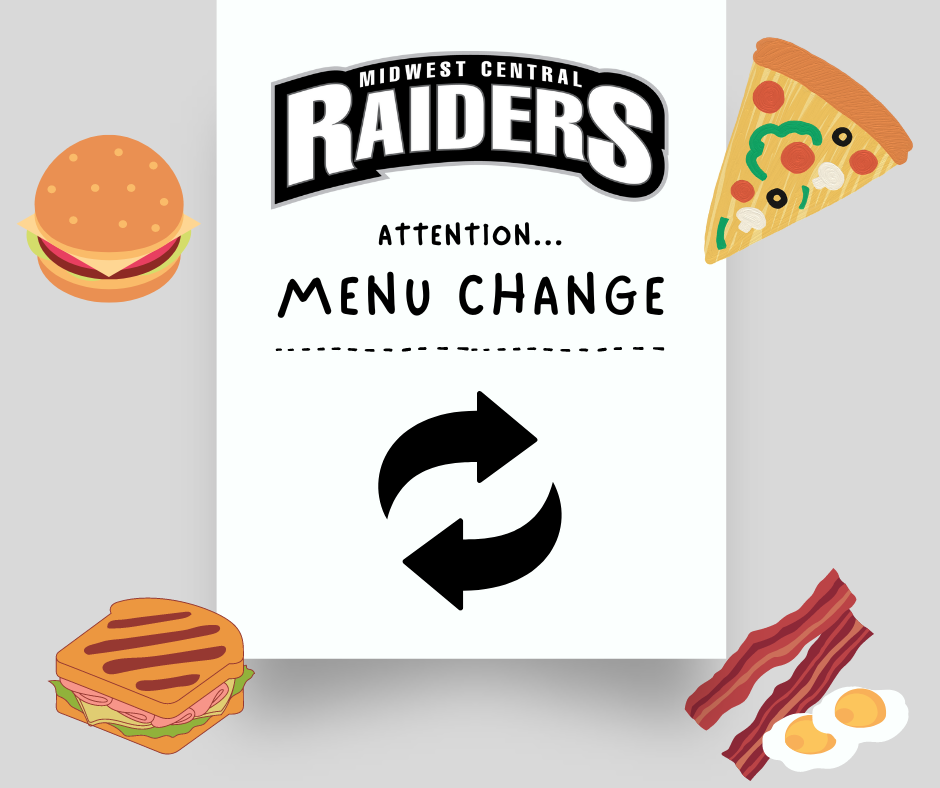 Join our team!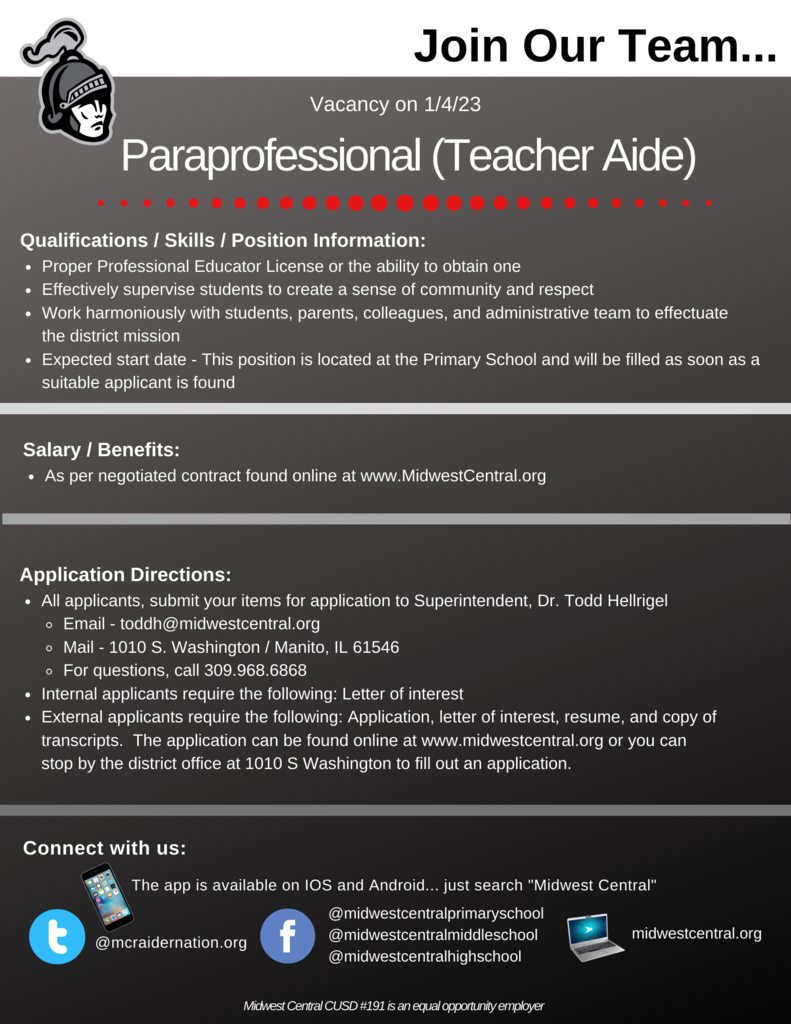 Thank you so much to those that participated in the MCHS Raider Cheer Clinic on Saturday. We had so much fun with our K-5 friends! To date, this was our largest clinic yet with 70 students! We appreciate your continued support to the MCHS Cheer program!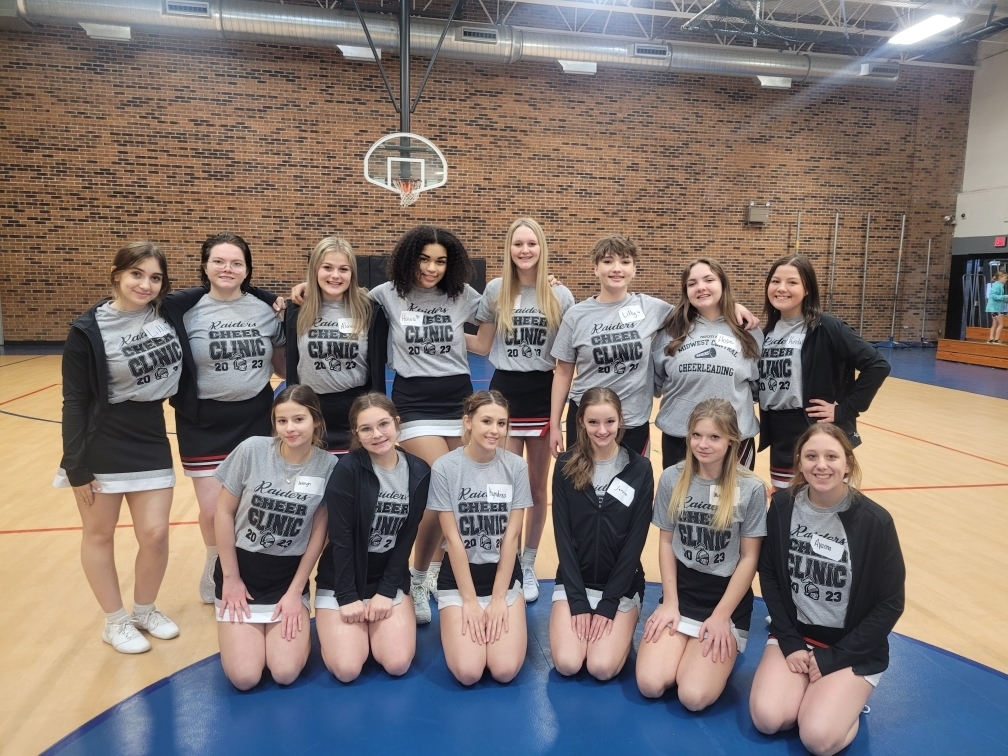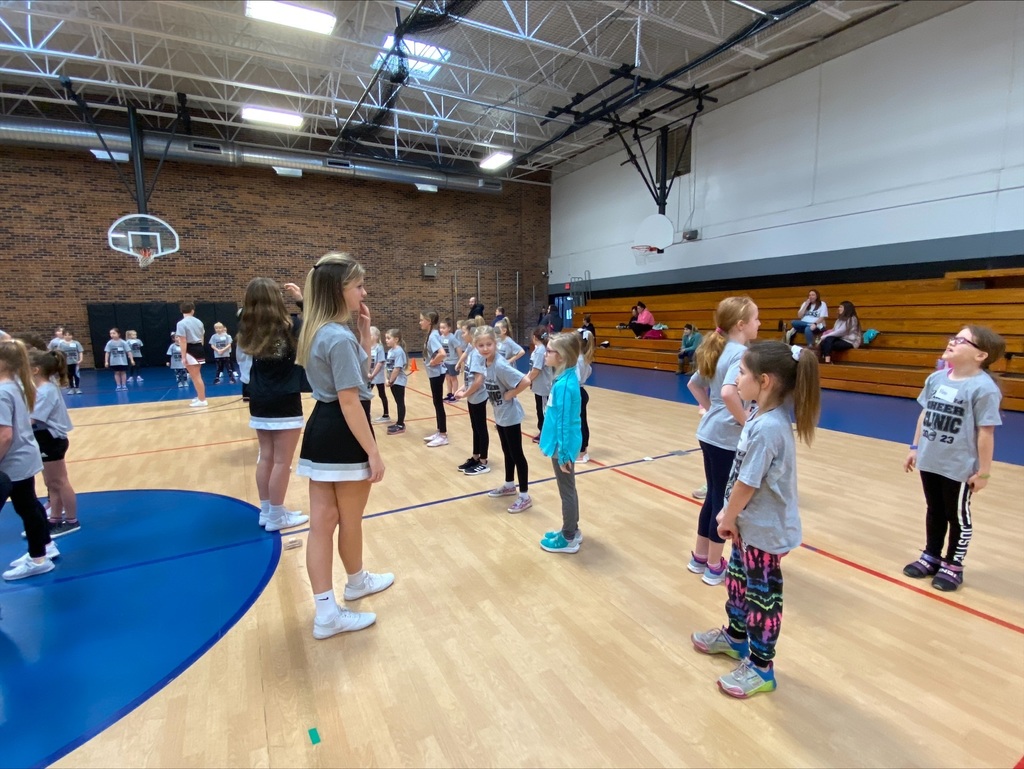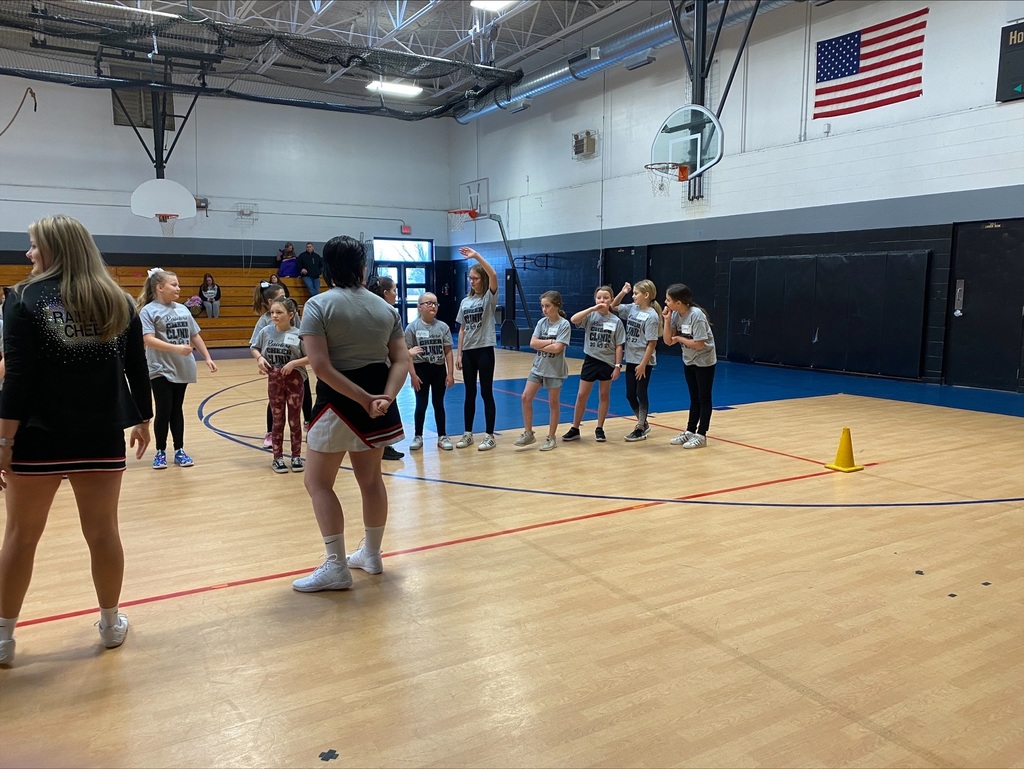 Cheer Clinic Info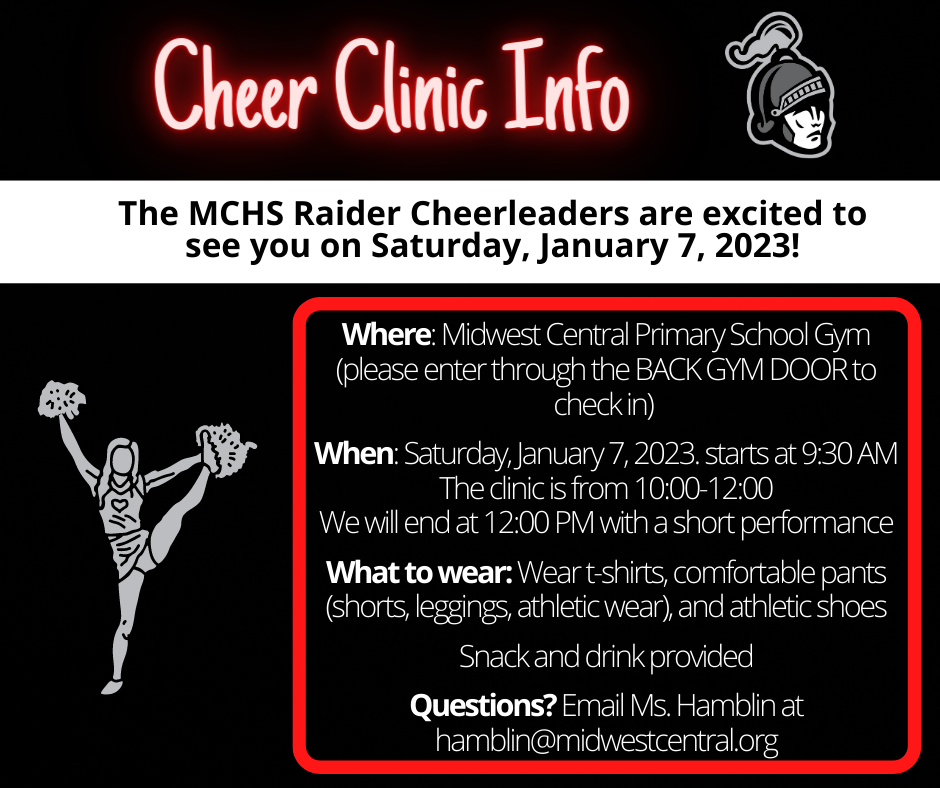 DONATE BLOOD TODAY! Forman Center 1:00 -5:30 PM Appointments still available, walk-ins welcome. Support the MCHS National Honor Society AND save lives! It's a WIN WIN!!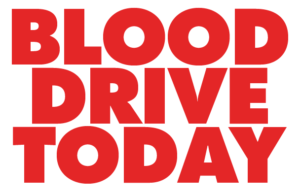 Wishing our Raiders community a very HAPPY and safe New Year!!!! We'll see students back soon... January 4th. :-)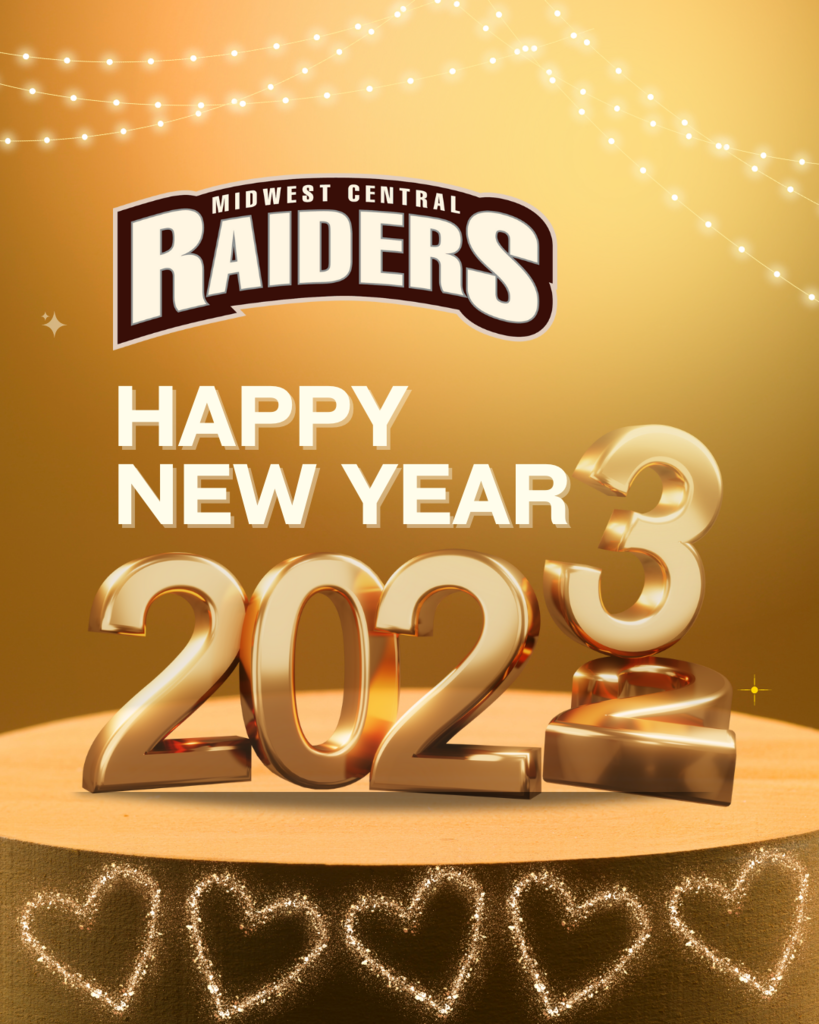 Merry Christmas!!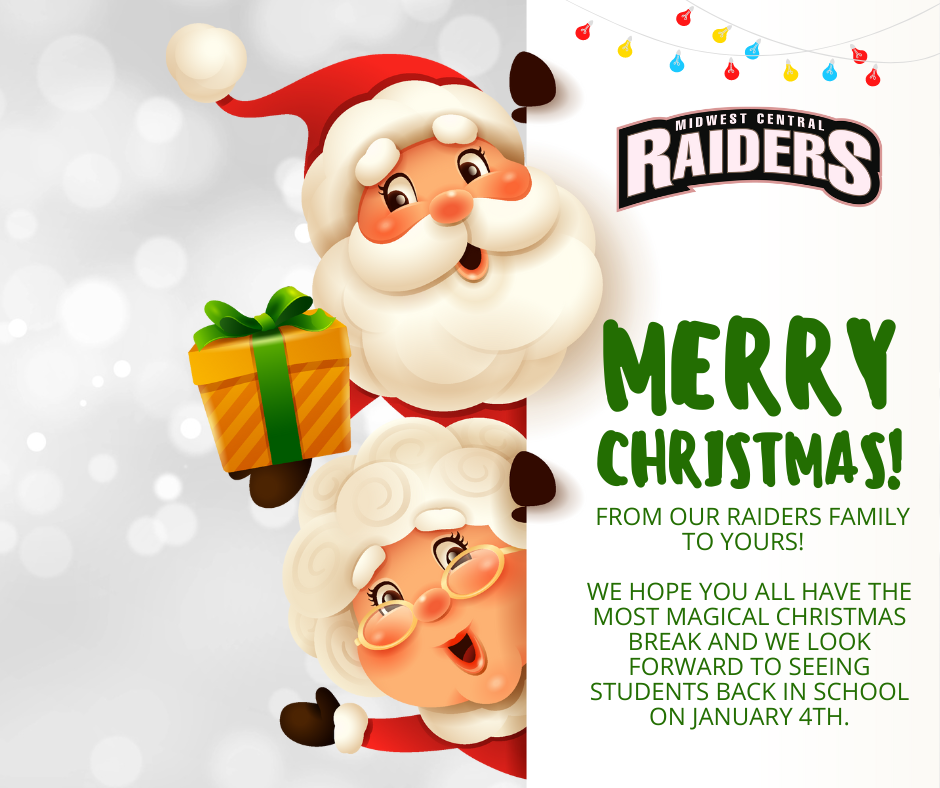 Today is our last day of school before Christmas Break starts. We hope you all have the most magical time with your families over break. We look forward seeing all students back on Wednesday, January 4th! Merry Christmas and Happy New Year, Raiders!!!

Midwest Central is now using a website for our HS and MS athletics and scholastic bowl information. You are able to view schedules and other sports related information from this site. It can be accessed from our HS and MS websites by selecting Menu - Athletic Schedule. Some of the locations of our opponents are still being inputted into the program at this time.
https://il.8to18.com/midwestcentralhs/home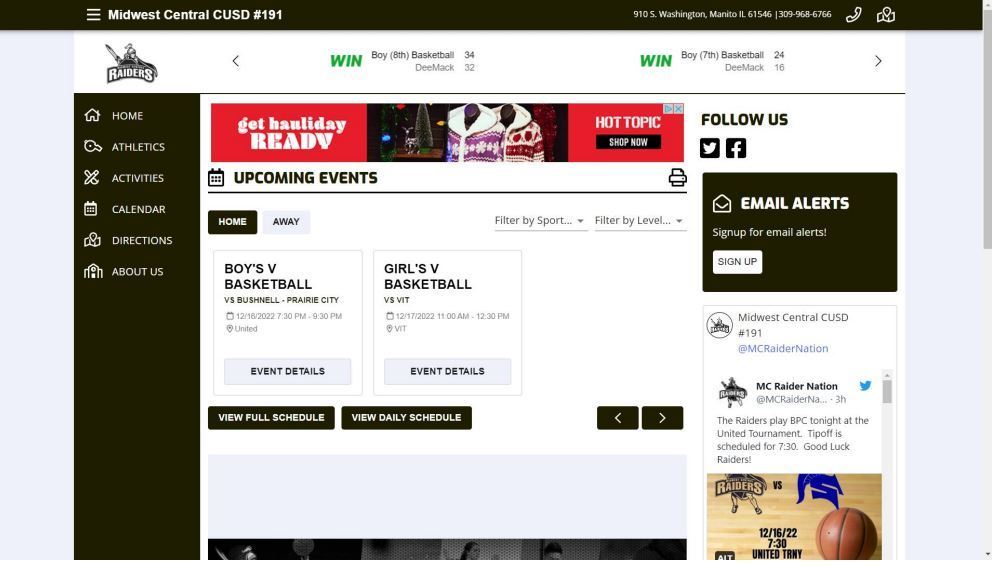 Friday, December 16th - Lunch - Pulled Pork Sandwich instead of Baked Potato Monday, December 19th - Breakfast - Pancakes instead of French Toast Sticks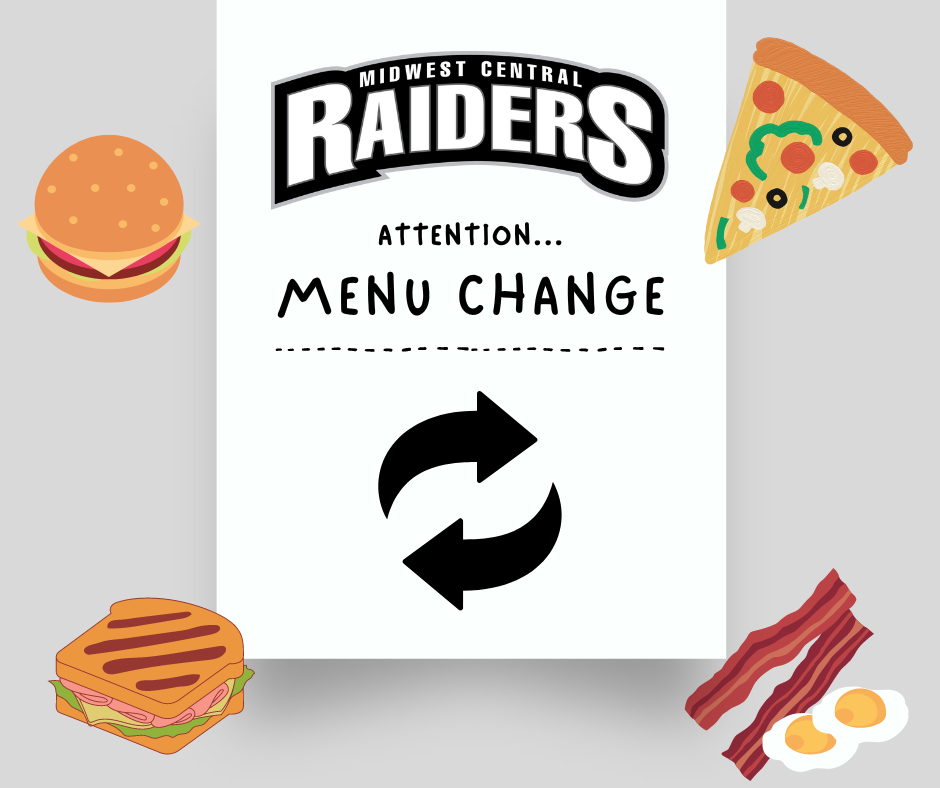 Hello Raiders, The Affordable Connectivity Program (ACP) is a program that provides a $30 monthly discount on home internet. All Midwest Central student households qualify because we are a Community Eligibility Provision (CEP) district as part of the National School Lunch Program. The link below will take you to the site at which you apply. Nearly all internet providers participate in the program. The application process is fairly painless. Here are some tips for applying. 1. Use your students legal name on the website that matches the name used for school enrollment. Only one student per household is necessary. 2. Call your students school and request a letter for proof of enrollment be emailed to you. They only take a .jpg (picture) or .pdf so we'll send you an electronic letter of proof of enrollment. 3. There may be individual steps your service provider requires. Work with your provider on those. 4. Website link (hit apply now).
https://www.affordableconnectivity.gov/
Best, Dr. Todd Hellrigel