The staff at the primary school want to wish a very Happy Bosses Day to Ms. Timm and Ms. Taft! We are so lucky to have these individuals leading our school everyday! Enjoy your weekend!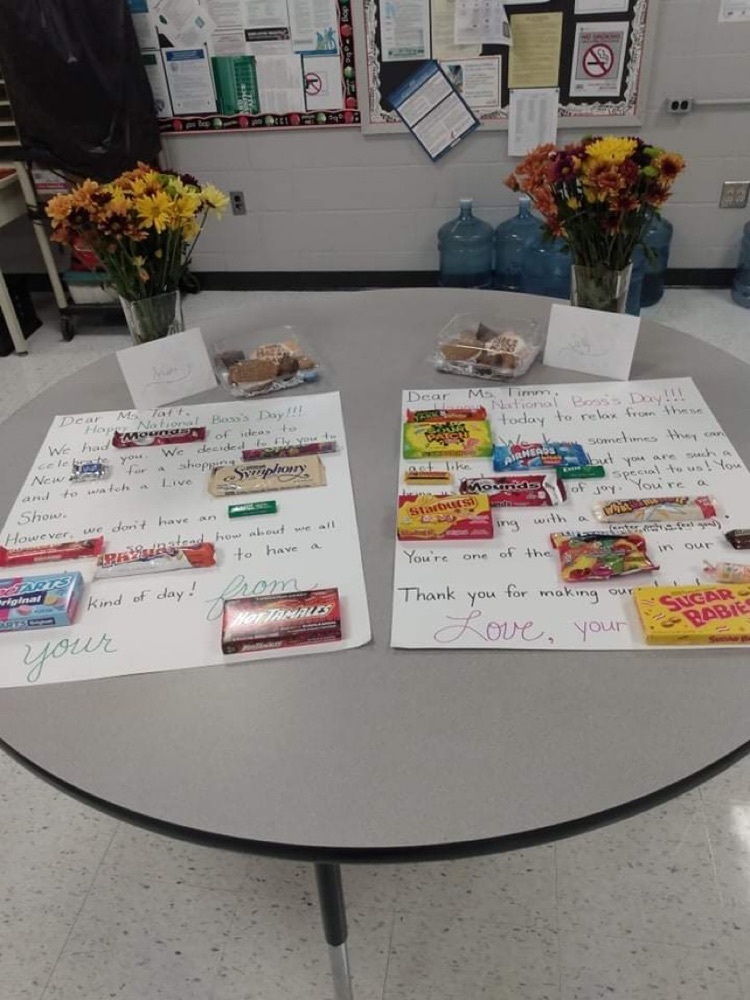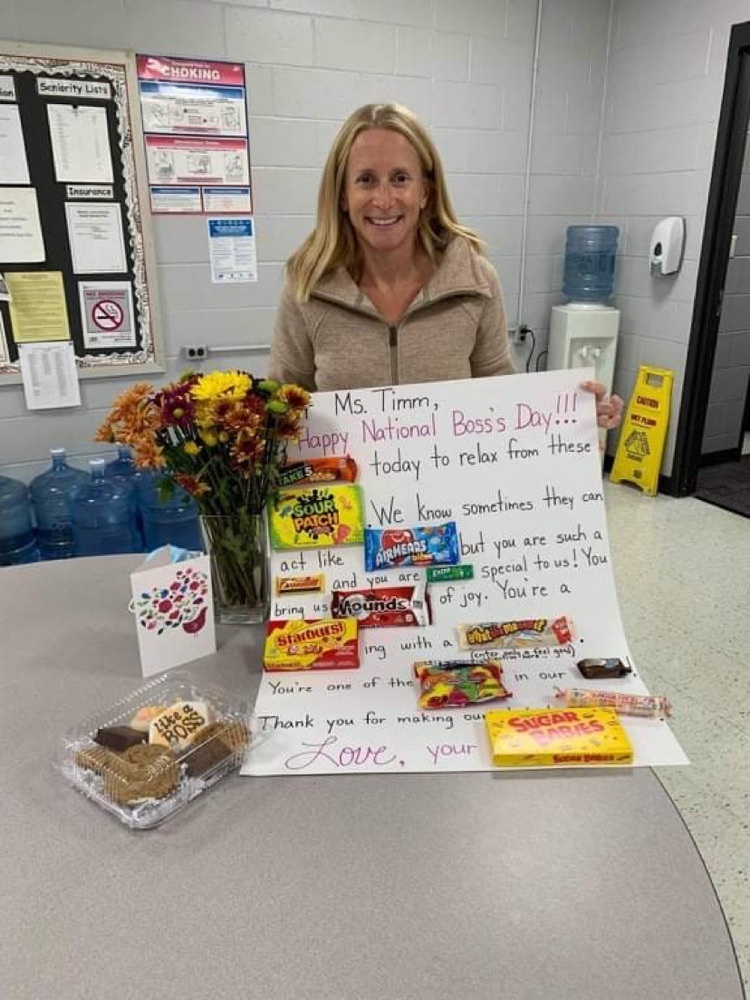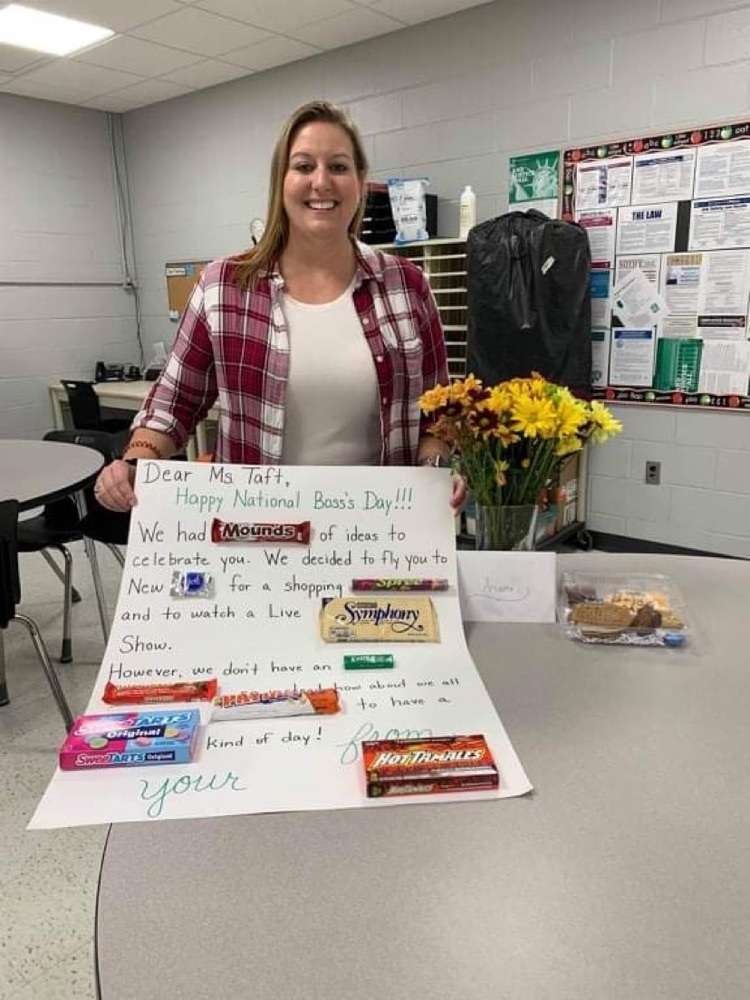 Reminder - Tomorrow is a student attendance 1/2 day! Dismissal times are PS - 11:40, MS - 11:20, and HS - 11:30.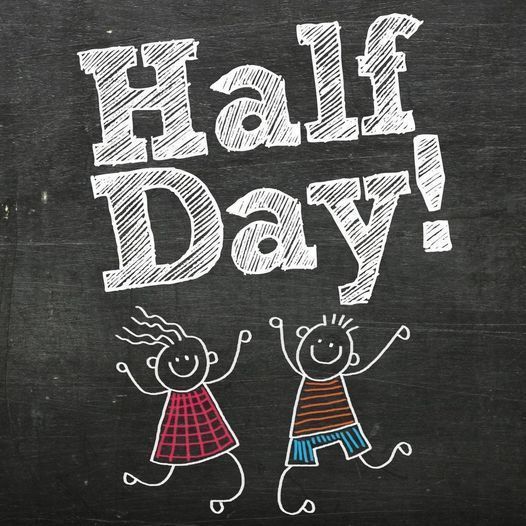 Miss Perrine, Mrs Piro and Miss Hoerr's class did an art project yesterday. The students were given 3 strips of tape and were allowed to put the tape on their paper any way they wanted and then they painted over the top of it. After the students were done, they took the tape off to see how their paintings turned out.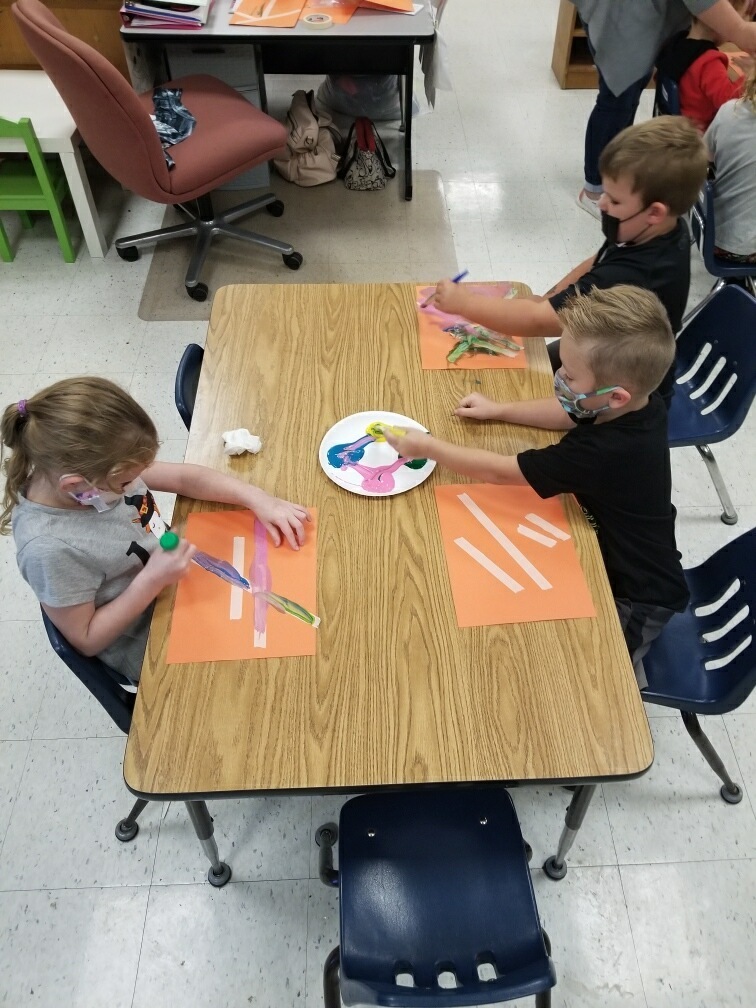 Just finished up basketball camp for the grades 3-5! This was so much fun!! Thanks to all of the athletes for putting in the hard work!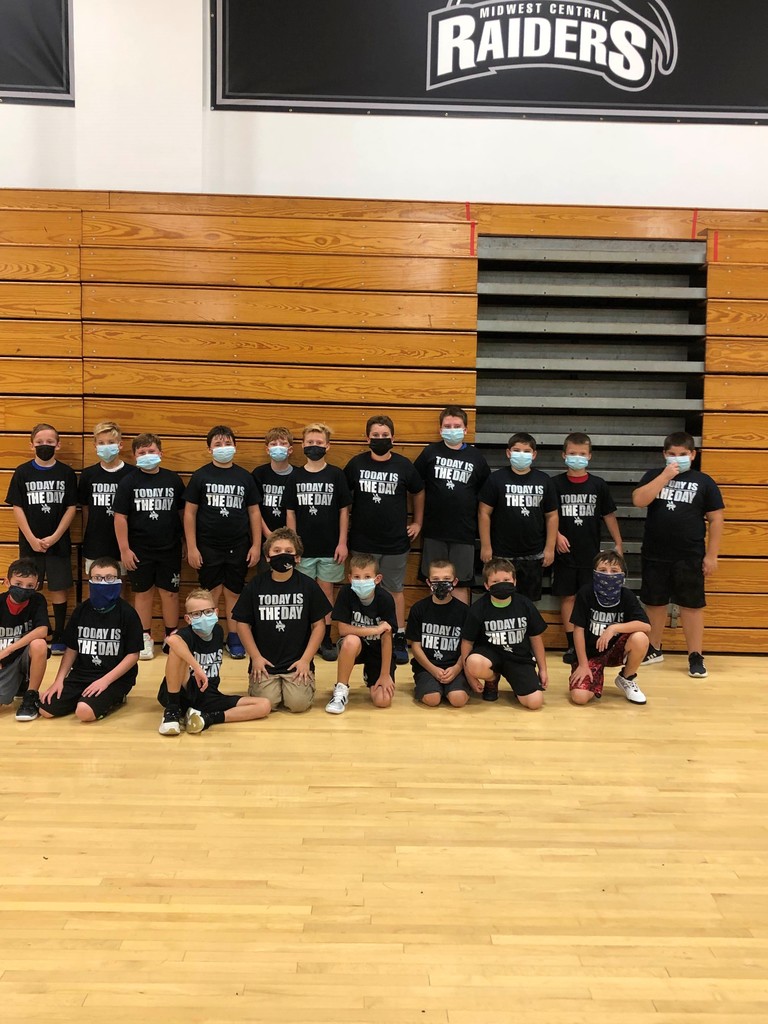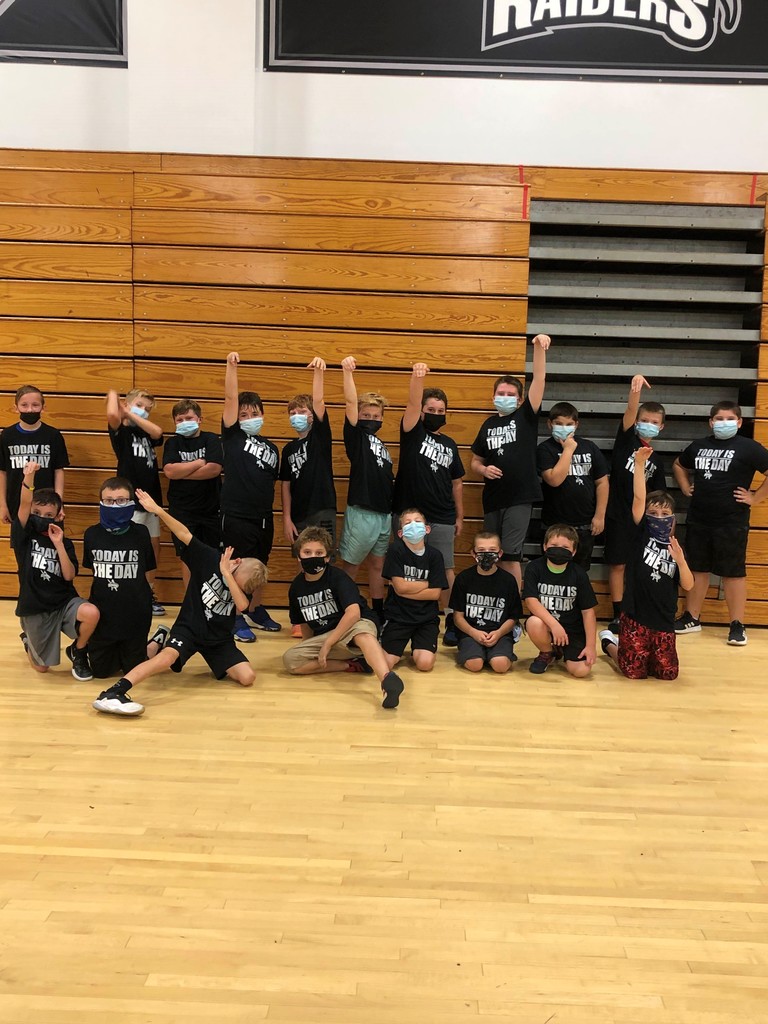 Happy Columbus Day!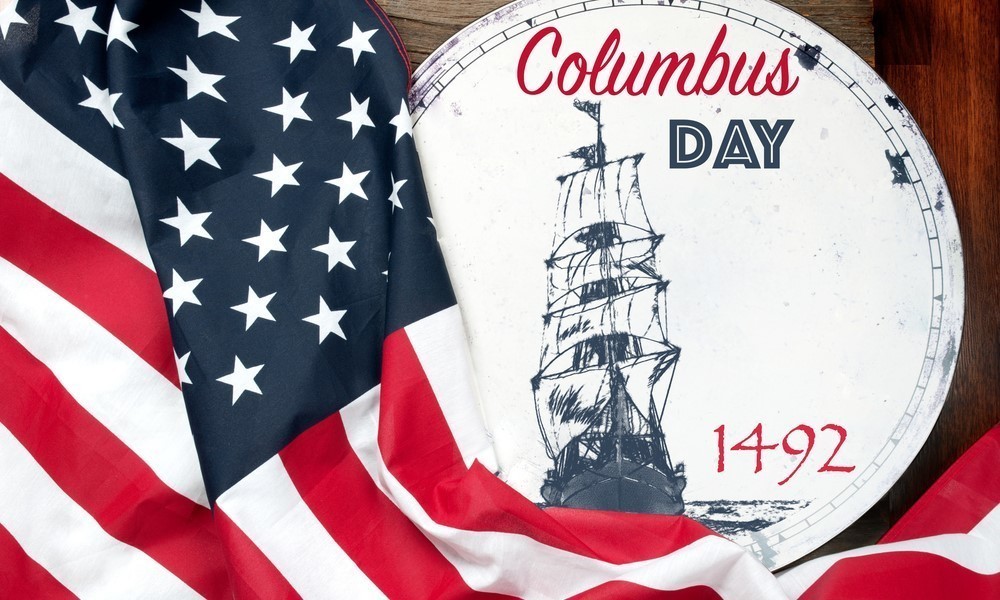 Hello Raiders, Our COVID dashboard has been updated to reflect our numbers as of today. You can find our dashboard on our website at
www.MidwestCentral.org
Also a reminder that our parent teacher conferences are the evening of October 21st (3:00-7:00 PM) and the morning of October 22nd (8:00-11:00 AM). We'd like to see a larger than normal turn out for this year. Your students, more than ever, need you actively involved in their education. Sincerely, Dr. Todd Hellrigel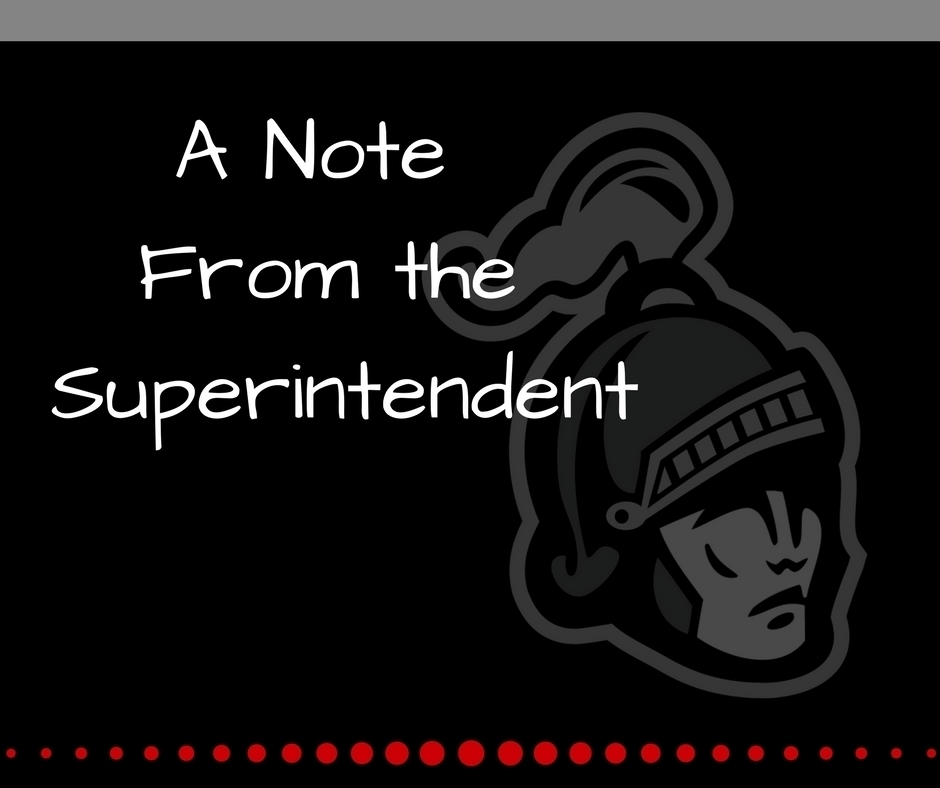 Reminder - There is no school on Monday, October 11th in observance of Columbus Day. Enjoy your 3 day weekend!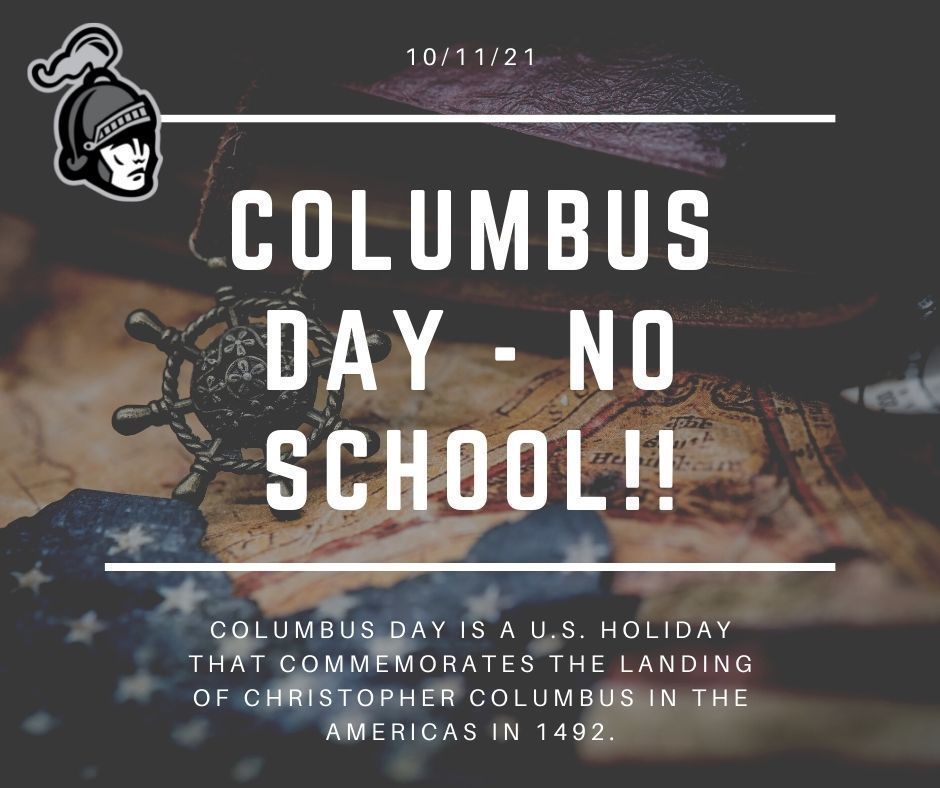 Congrats to Ms. Shaffer, our librarian, who received a $70,976 grant for a Library Restoration Project!!! Assists go to Ms. Garman and Mr. Lazarz for their help. This grant will have an impact on all 3 building libraries!!! Wow…that's a lot of $$$$! Great job Ms. Shaffer!!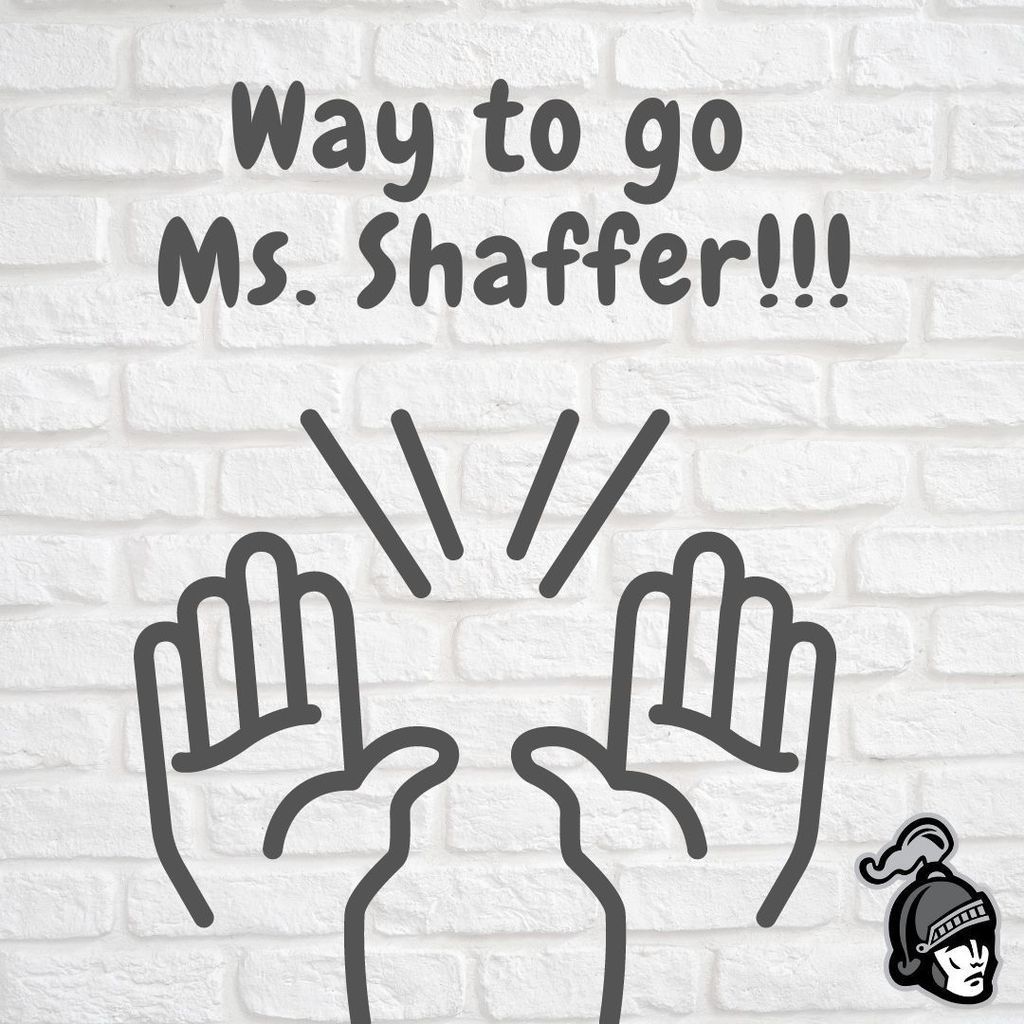 How do PTO fundraisers help your schools?! MCPS received 3 bottle fillers to replace current fountains. Sanitary, cold, filtered water! 101 disposable bottles saved on just one fountain so far. Noah C. approves!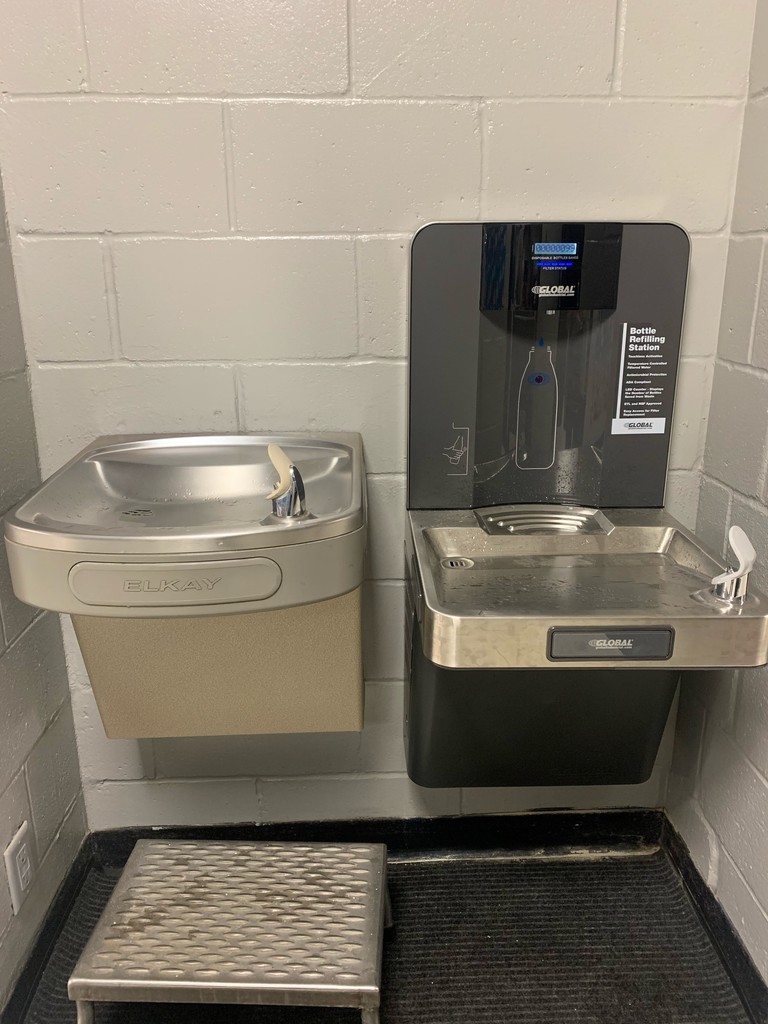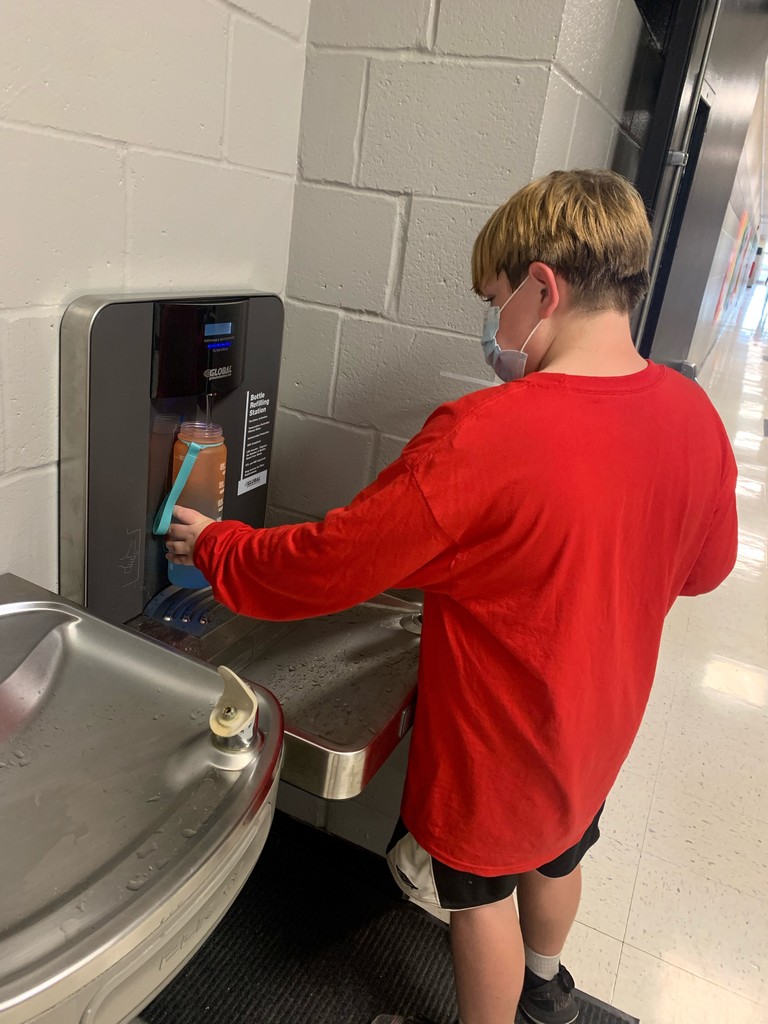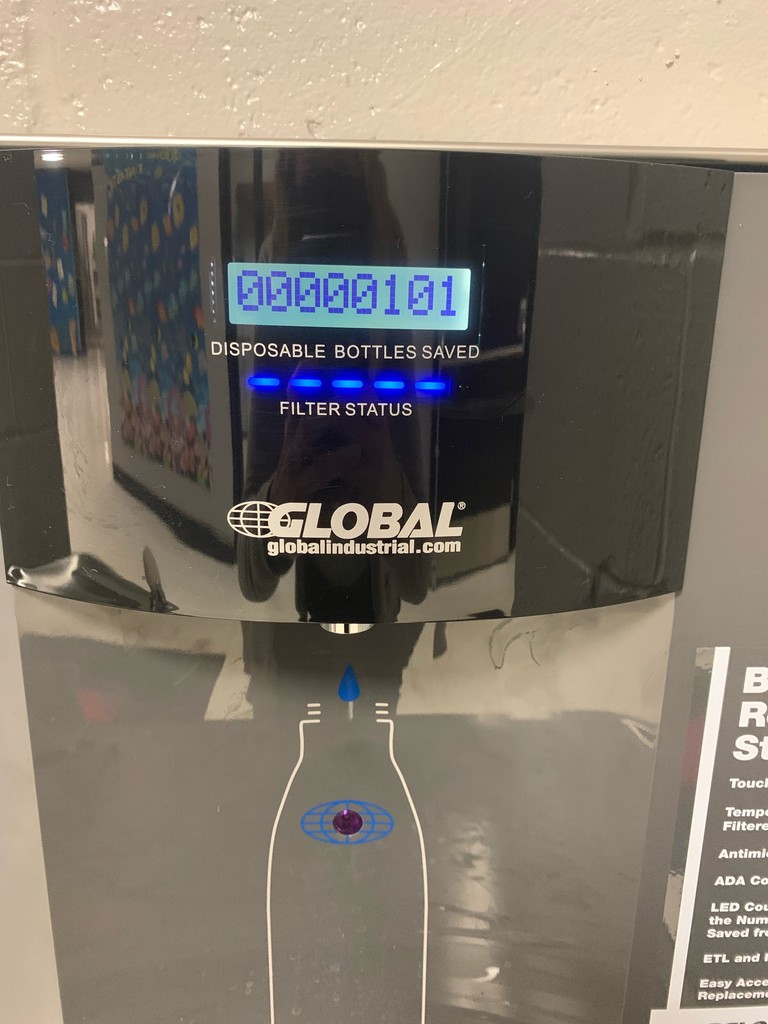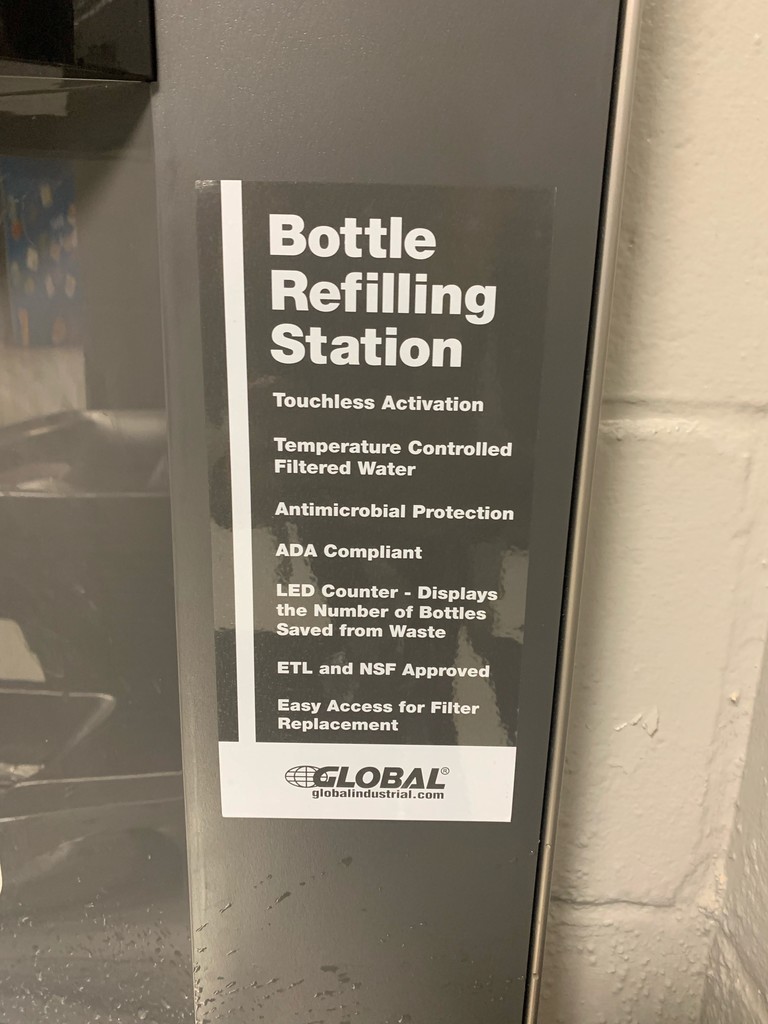 Picture retakes are October 21st! Any student or staff member who has not had their photo taken needs to have a picture taken, even if you are not ordering. Order paperwork is available in the office.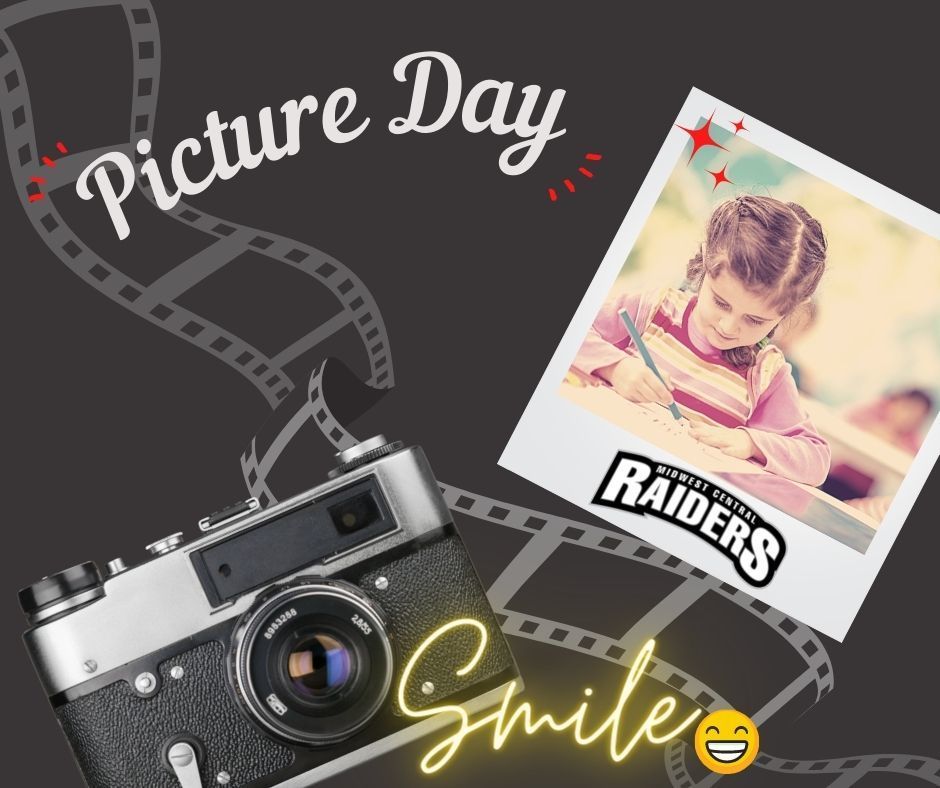 Midwest Central is THANKFUL to have a pretty AMAZING custodial staff! A HUGE THANK YOU goes out to each of you for the hard work you put in daily! You are all rock stars!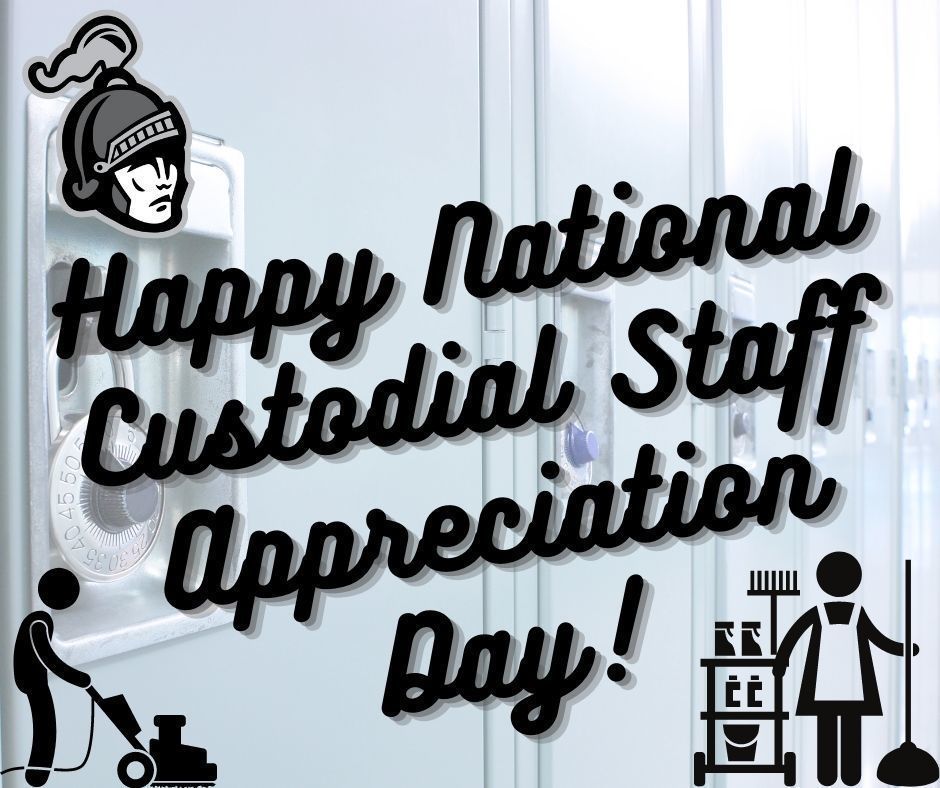 Today was BURGERS for Fix it Friday with Mrs. wood and Ms. Mangold!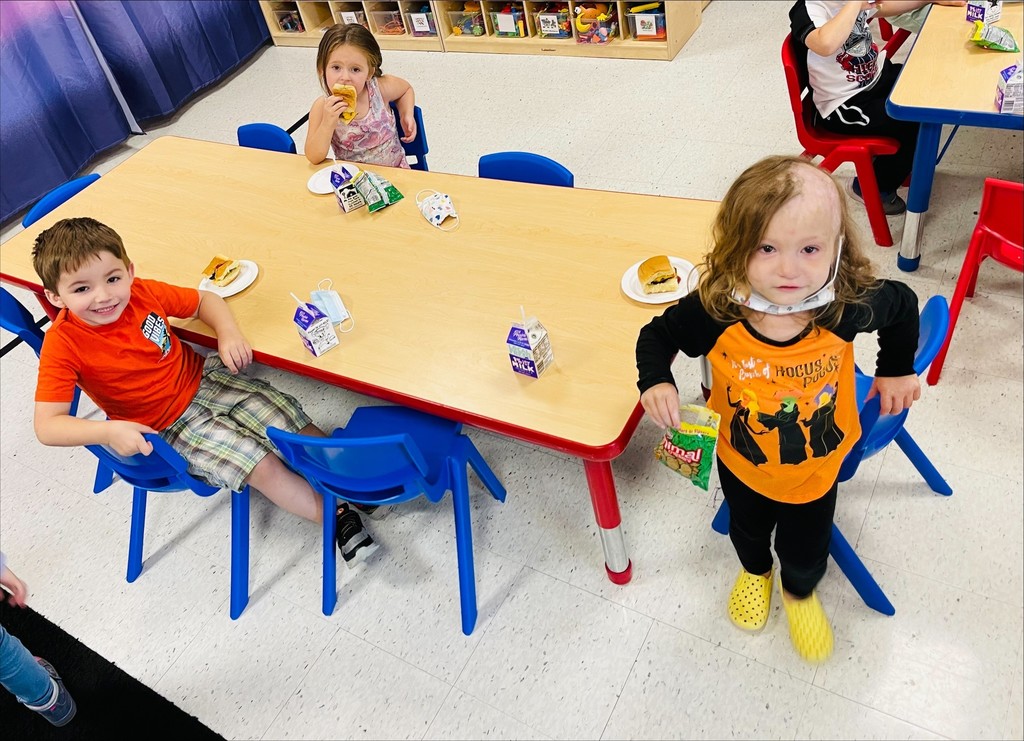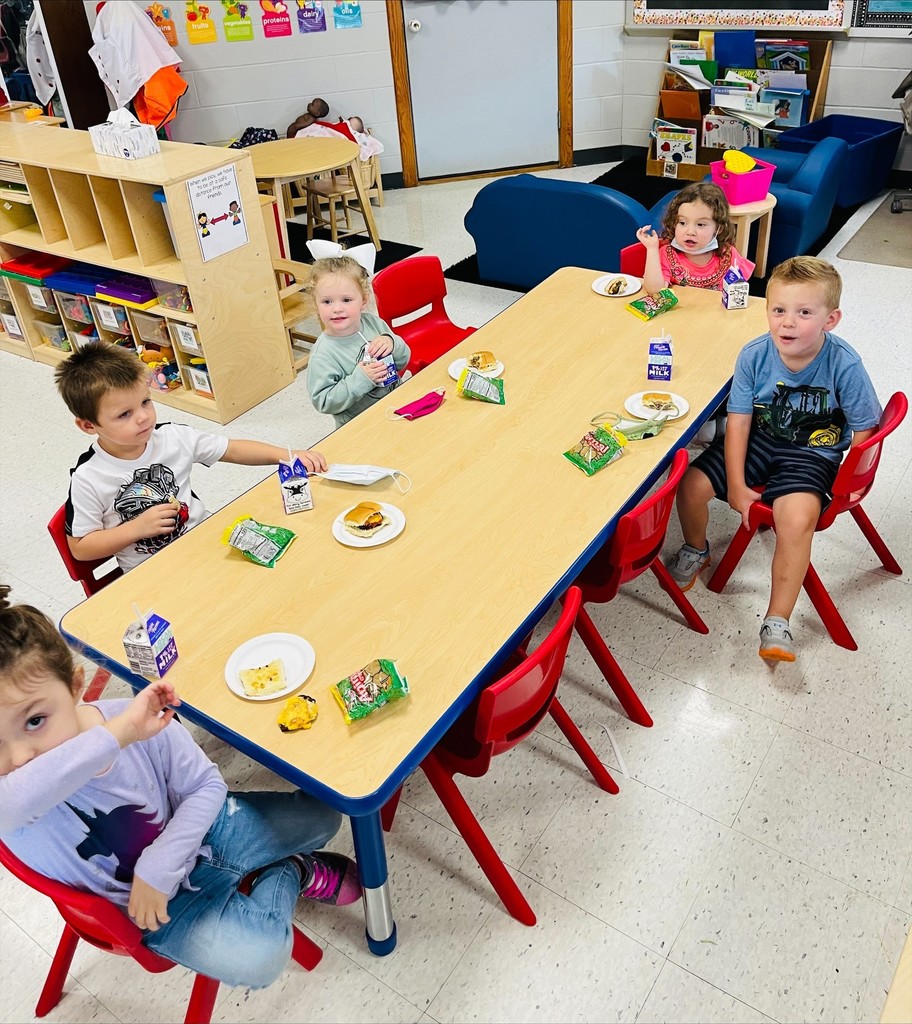 We had a special guest visitor yesterday... Nurse Heather Friedrich talked about healthy food and made smoothies with us. The students LOVED it. Thanks Nurse Heather!!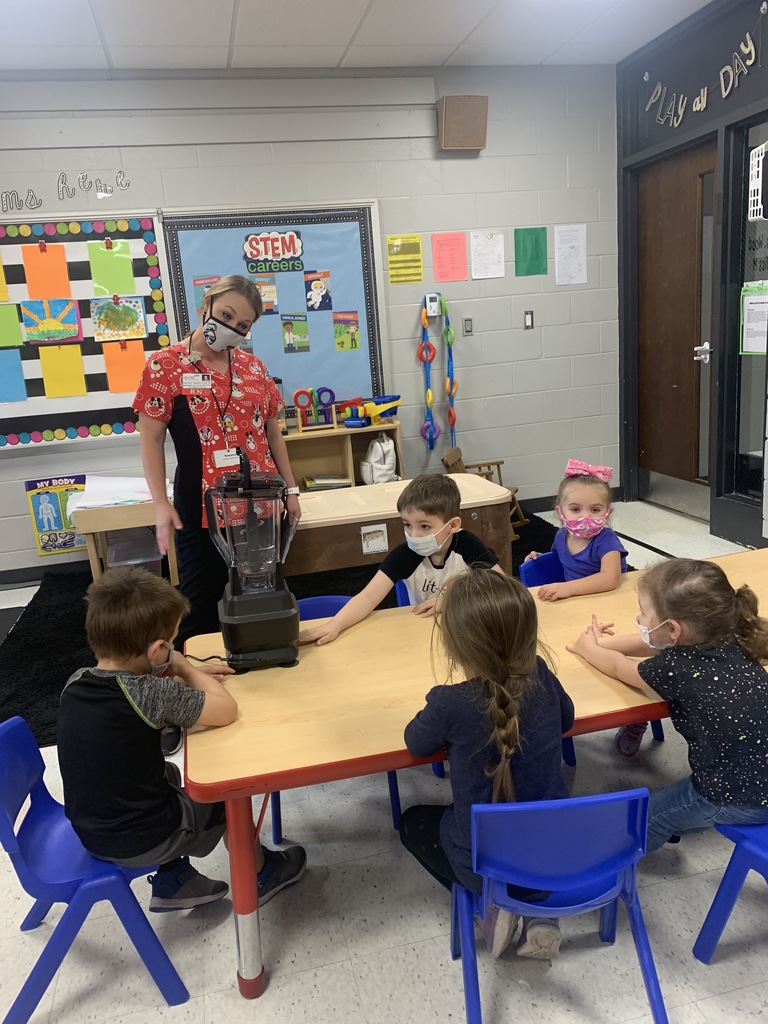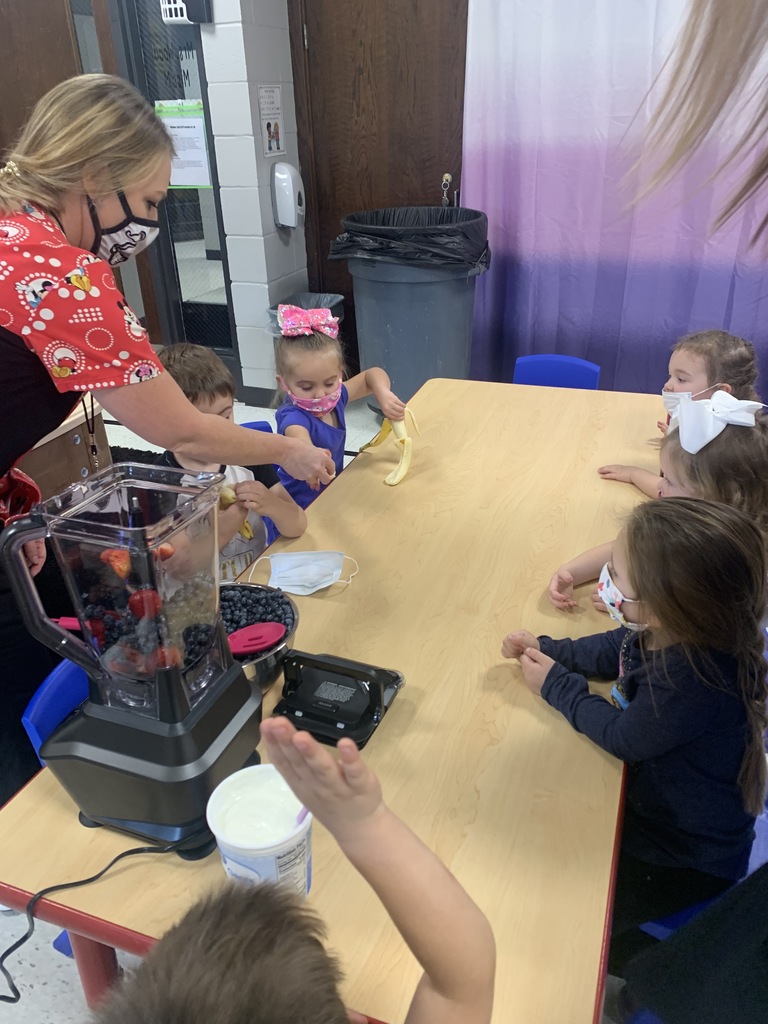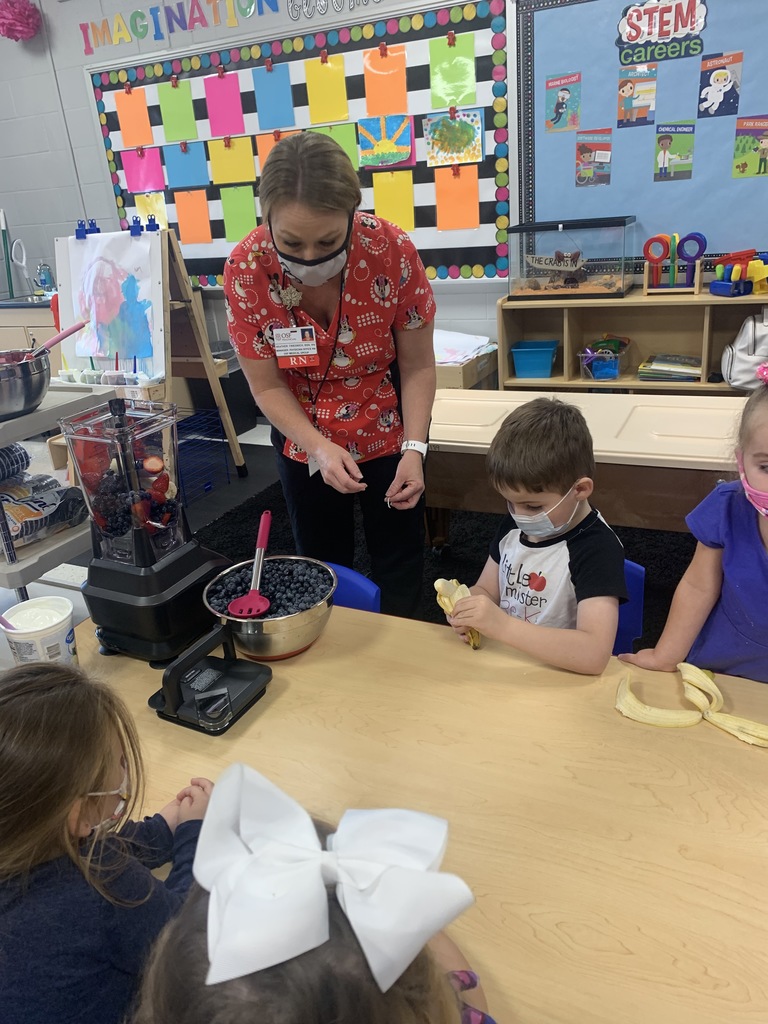 The MCPS Library will be hosting a Scholastic Book Fair next week 10/4-10/8. Kids will shop during their regular library classes next week. We will also host parent shopping hours from 3:00-5:00 PM on Wednesday, October 6th. Come shop for a special gift or bring your kiddos to pick out some great books together. Thanks for helping us promote a life long love of reading!!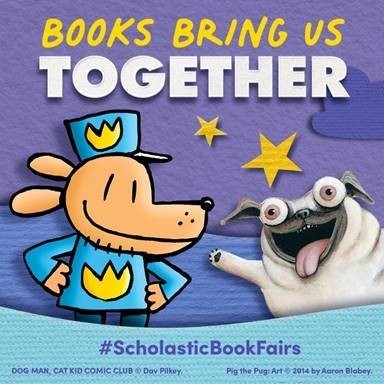 Today is a student attendance 1/2 day! Dismissal times are PS - 11:40, MS - 11:20, and HS - 11:30. Have a great weekend Raiders!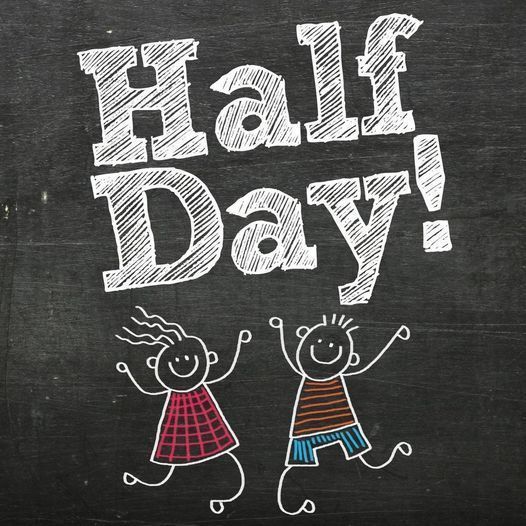 The fourth grade students have been learning about the four spheres of earth and we wanted to show you some of the fun we have been having. We kicked off our unit by going under the sea with Ms. Frizzle. Then today we did an experiment to see what erosion does to the coast.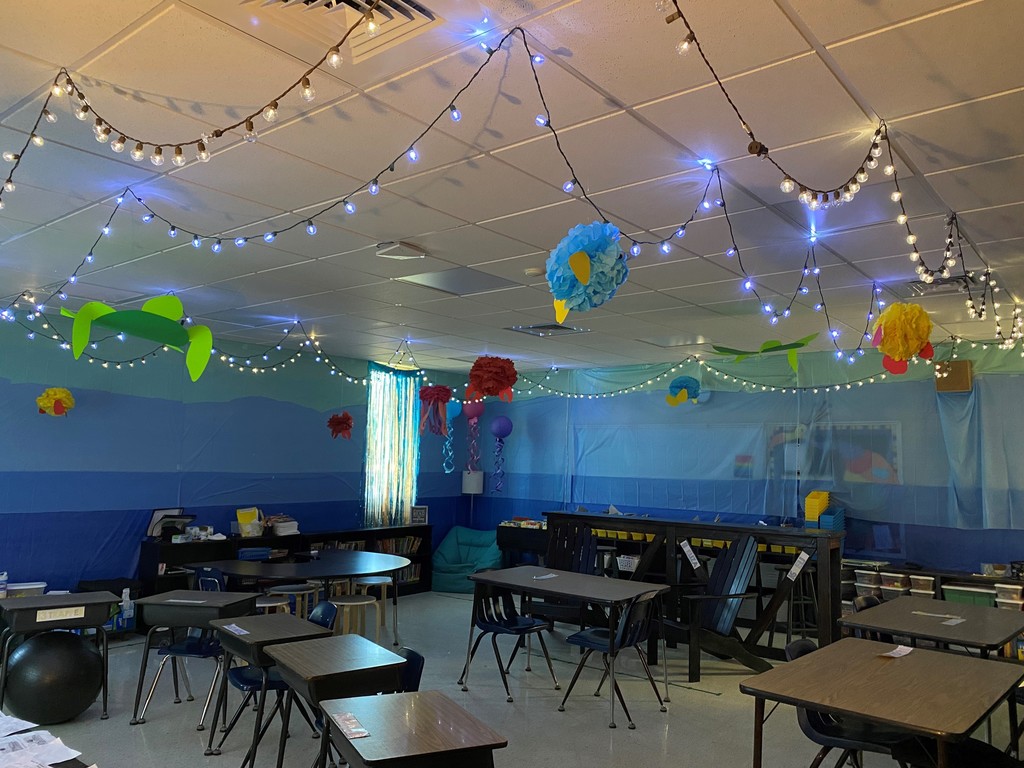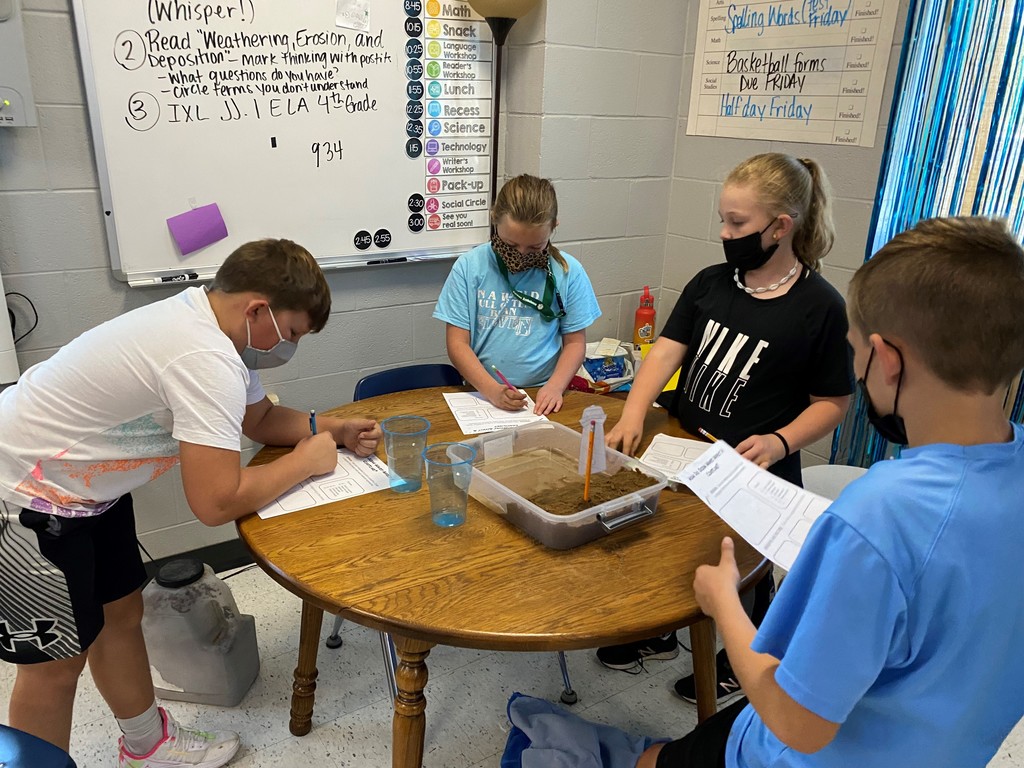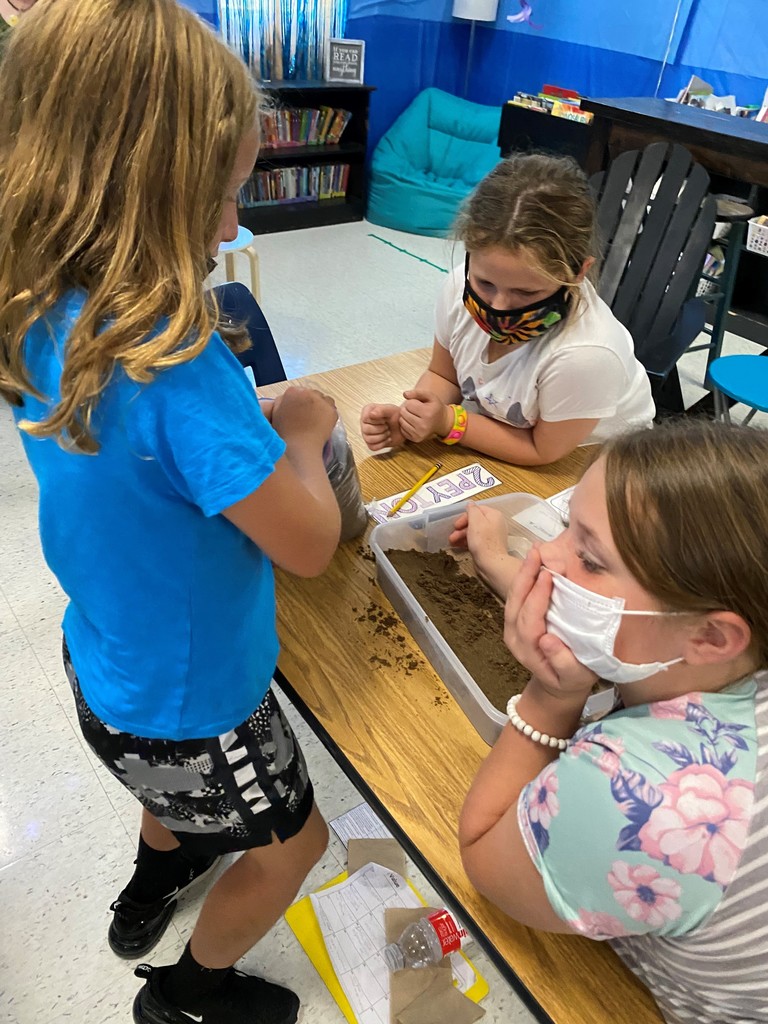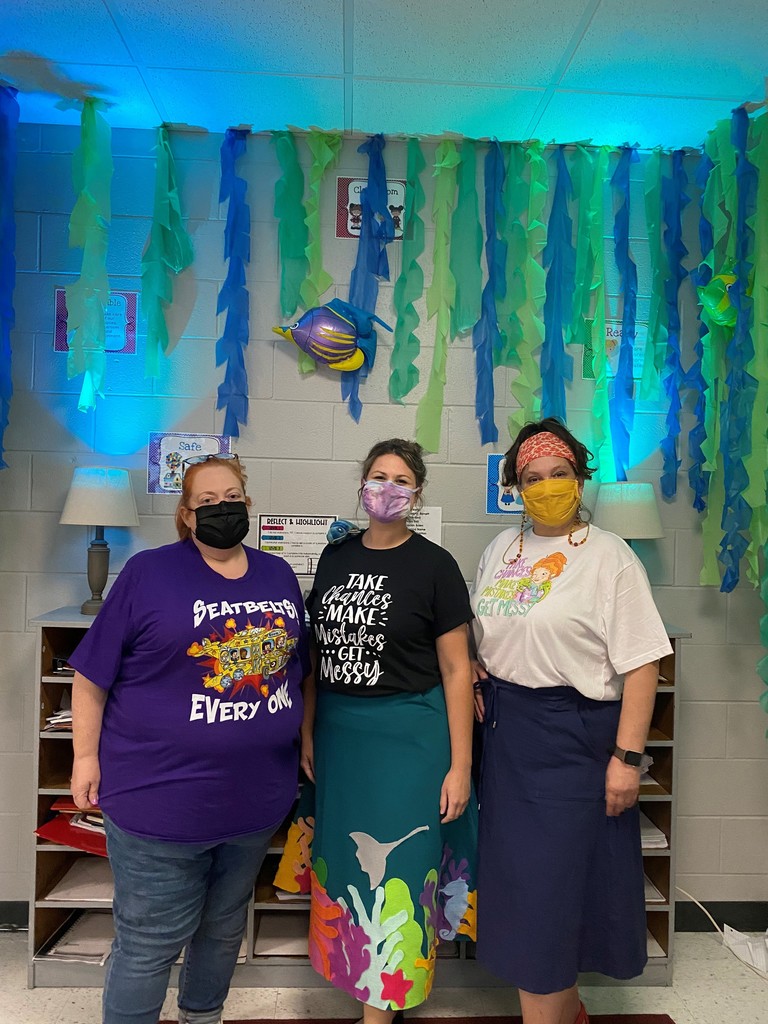 The 4th graders are learning about erosion. The erosion process is part of the rock cycle and forms some interesting landforms like mountain peaks, valleys, and coastlines. Ms. H's class answered the question: How does erosion endanger a lighthouse? Students created a shoreline in paint pans with sand, added a lighthouse, and then created waves in the water to simulate erosion. One lighthouse fell into the water. The class decided that by adding rocks to the shoreline, erosion would be prevented or slowed down.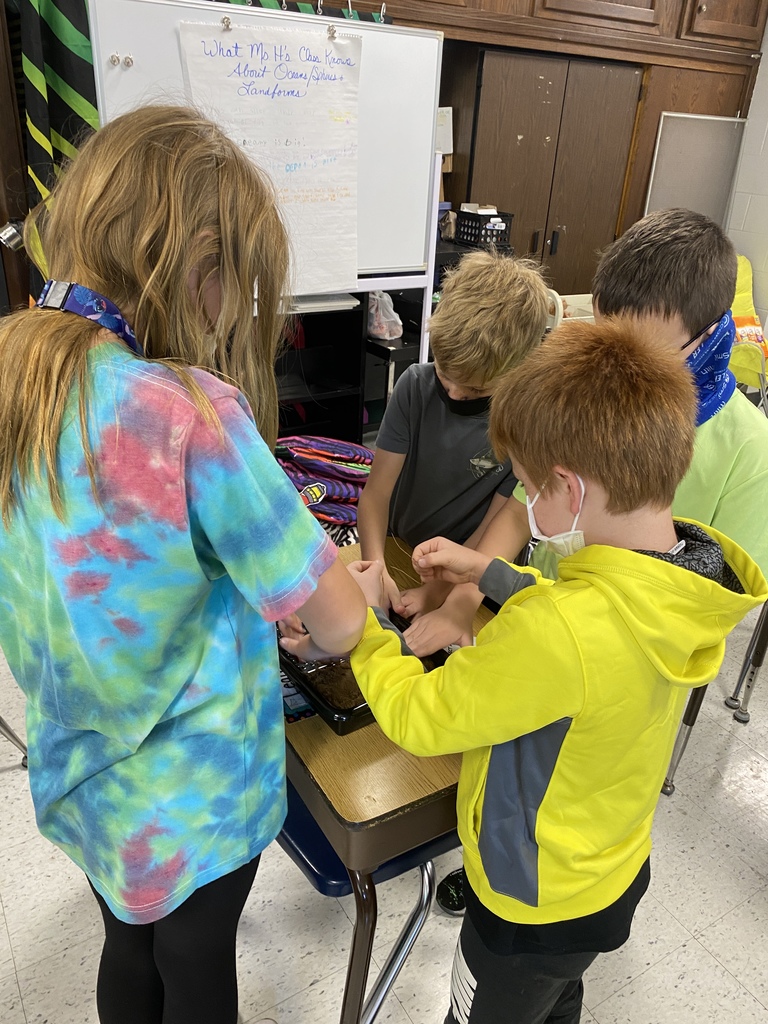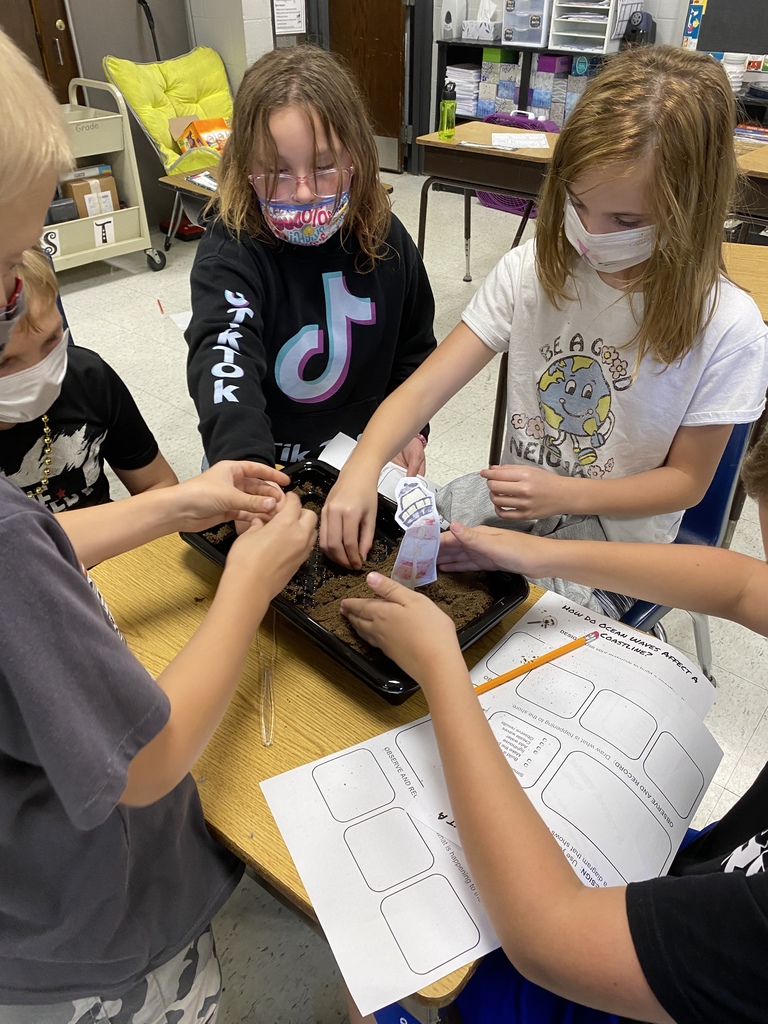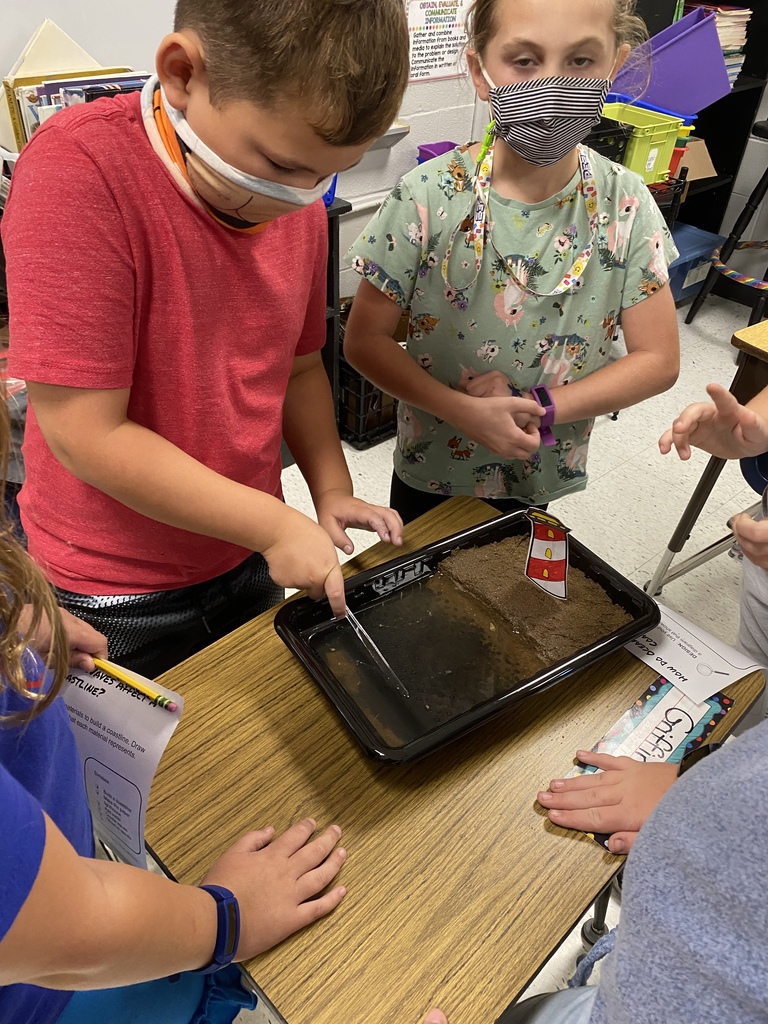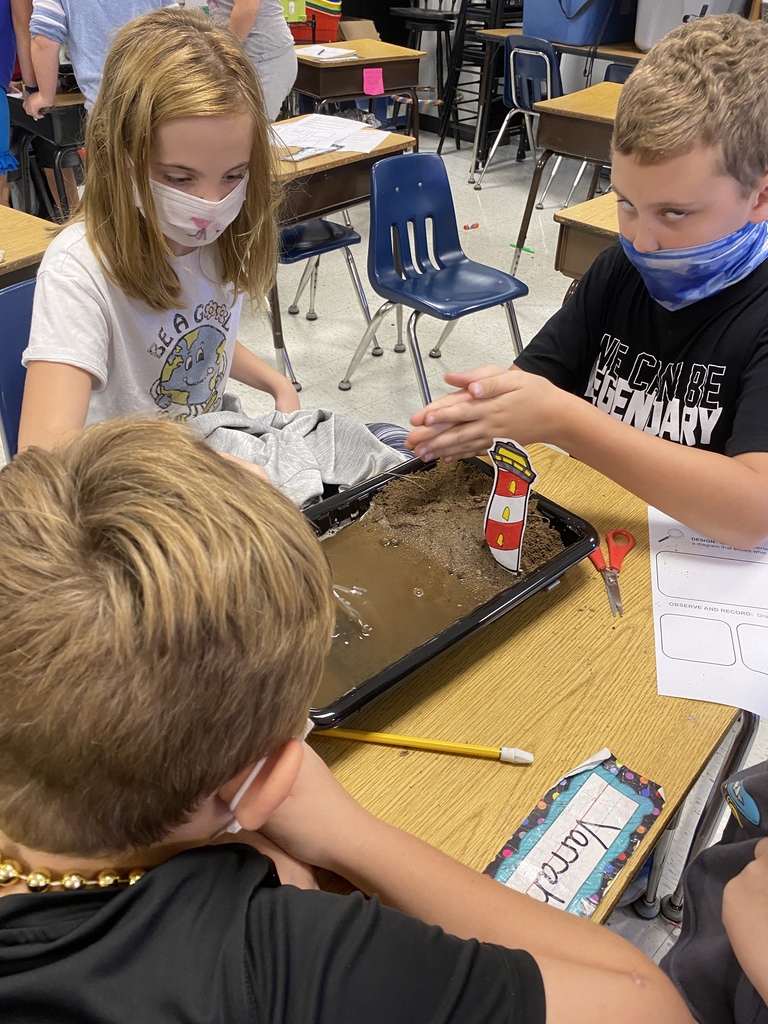 Hello Raiders, I write to you this morning with disturbing news of students finding it "a fun idea" to vandalize bathrooms. I'm attaching a link to an article describing this latest tiktok challenge. Please talk to your students about this topic and help them understand we find no humor in this. Our goal is to raise responsible, caring, hard working citizens that will be successful in life. While I've seen may "school pranks" in my career this one rises to the level of criminal activity. We've already had this happening in our district causing several hundred dollars in damage. When we catch the people responsible please understand that our response will be one of a serious nature. The people responsible for these types of things do not always carry the discriminatory label of a "troubled kid". They have been anybody, including those that staff and parents might consider "good kids" and it is difficult for parents to believe that their children could do such things. Social media encourages kids to do some pretty silly stuff...whether eating tide pods or causing damage. Please have a quick talk with your students about this inappropriate behavior. I'd rather you be proactive and talk to your students than have to deal with a negative disciplinary situation in the future. We have a great district doing great things for kids. I want everyone to feel welcome and safe in our district. This couldn't happen without the extraordinary communities that support our school. Thank you for being partners in your students education.
https://foxillinois.com/newsletter-daily/tiktok-challenge-devious-licks-challenges-students-to-vandalize-school-bathrooms
Regards, Dr. Todd Hellrigel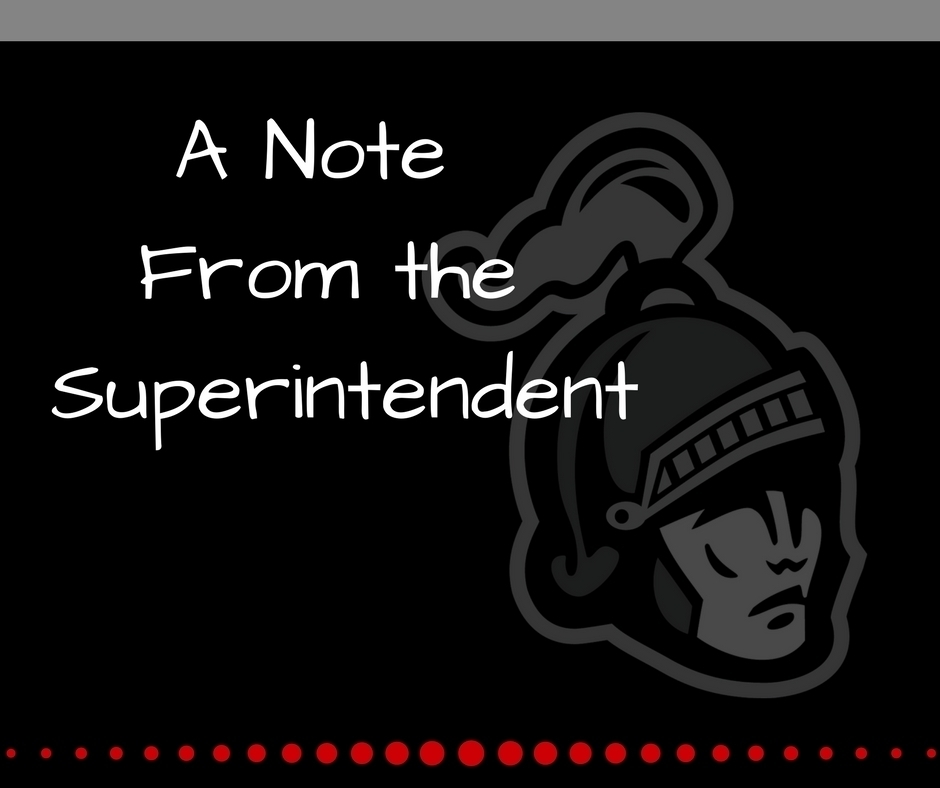 Join our team!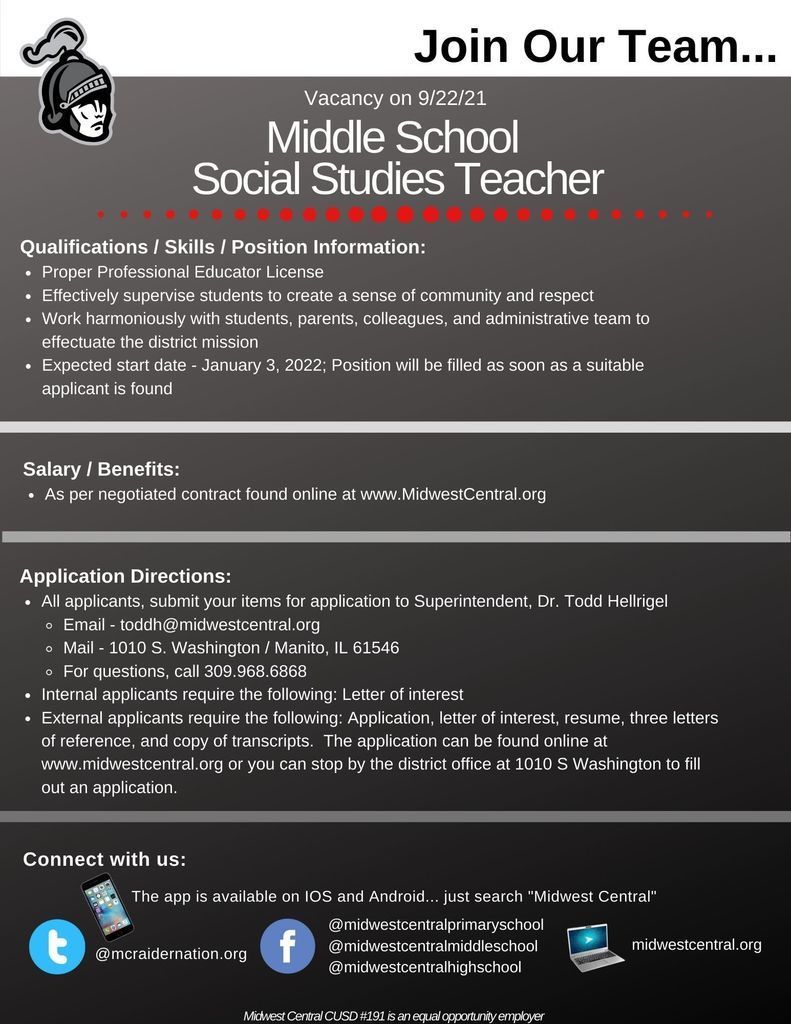 Check it out!