Cheer on our MCMS cross country team as they travel to Delavan for a 9:00 AM meet. The bus leaves Manito at 7:45 AM and the MS at 8:00 AM. Gooooo Raiders!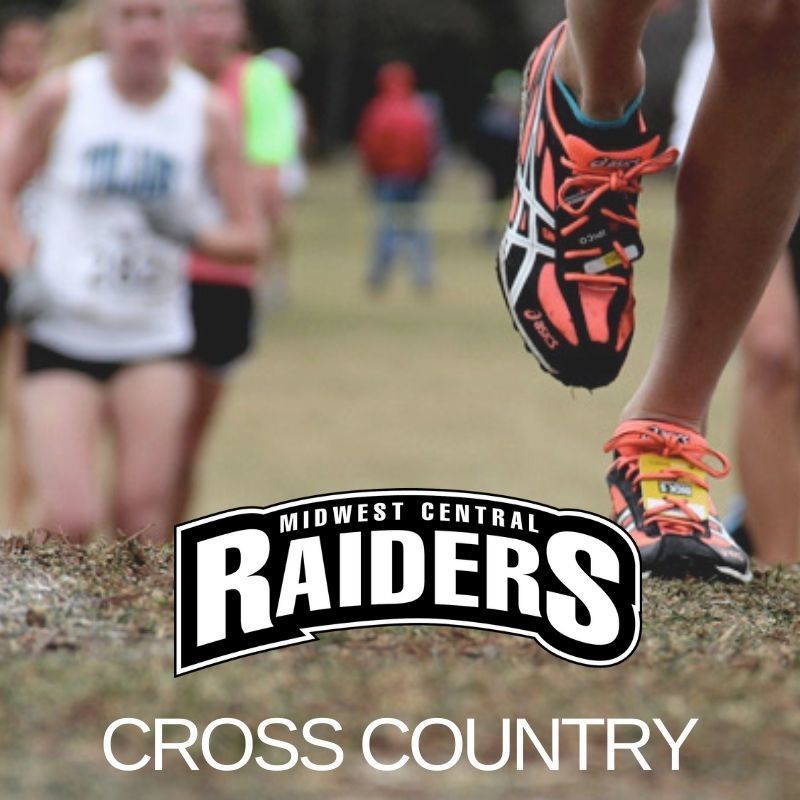 Midwest Central is THANKFUL to have a pretty AMAZING custodial staff! A HUGE THANK YOU goes out to each of you for the hard work you put in daily! You are all rock stars!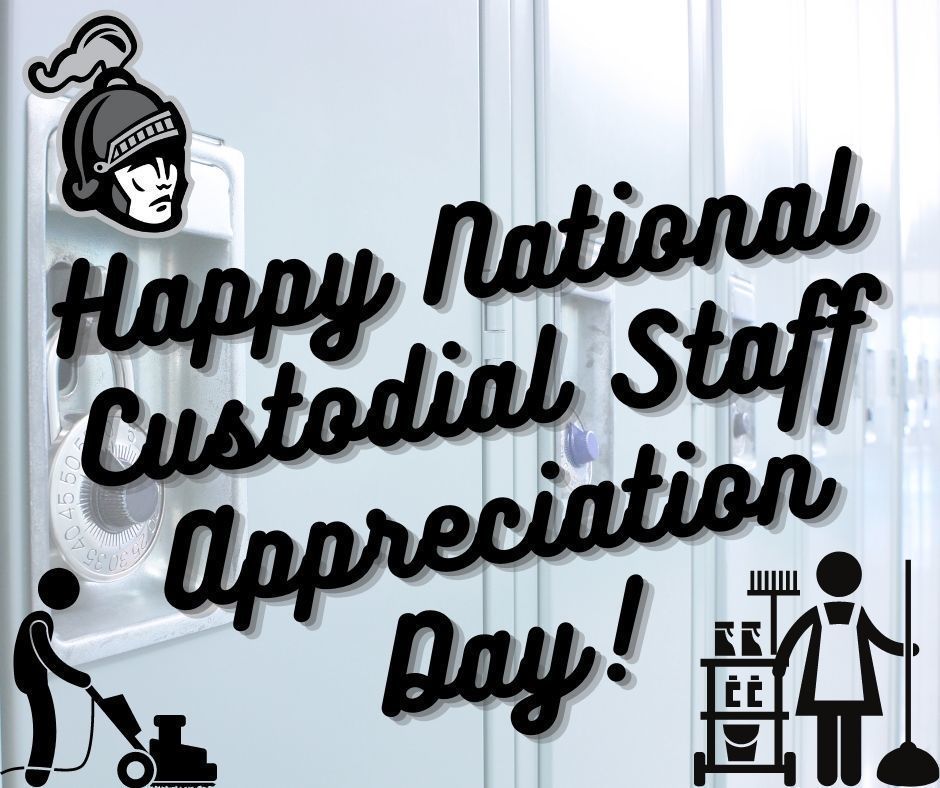 Congratulations to the 21-22 Beta Club officers: President – Kamden Garman Vice President – Sabrina Martin Secretary – Nathan Lapsley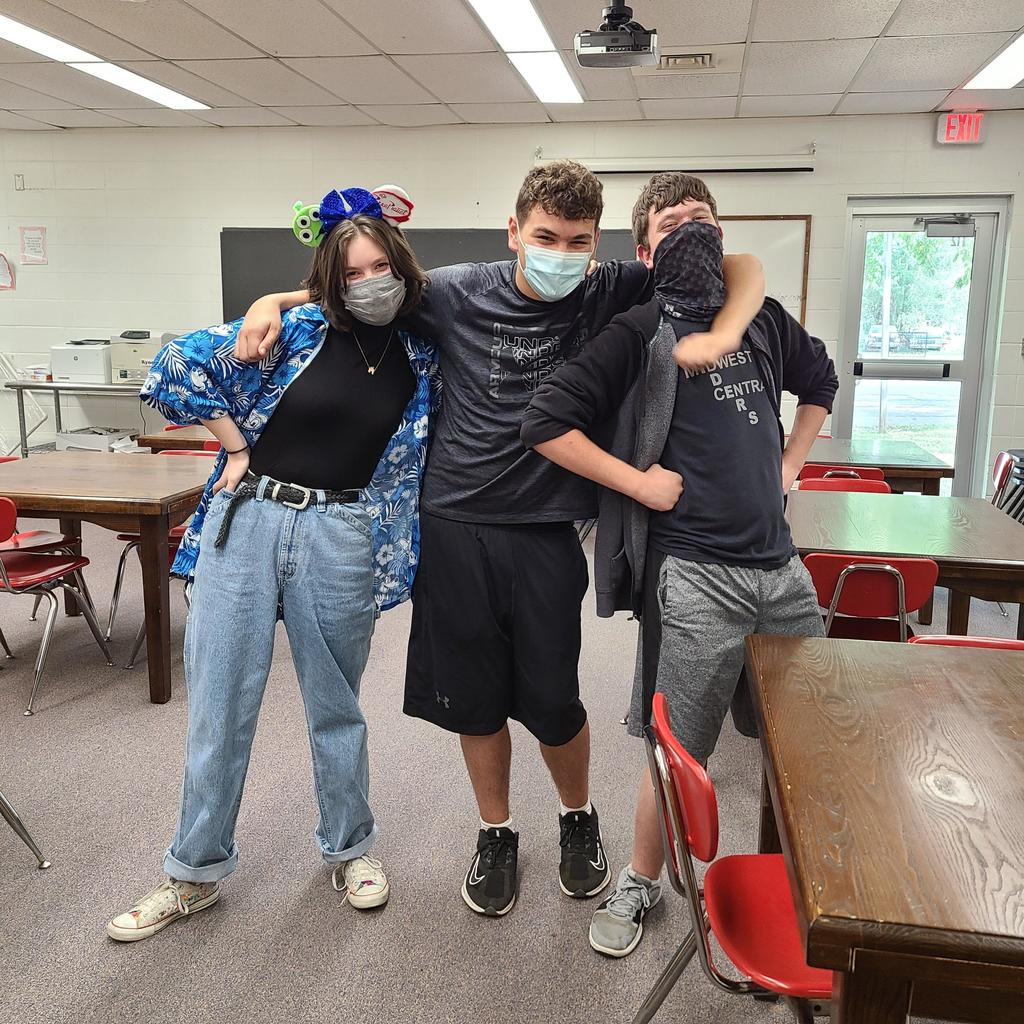 Tomorrow is National Custodian/Maintenance Appreciation Day and the Middle School honored Tim Herrin and Amanda Hunt today to show appreciation for all they do to keep our school clean and running well! Along with the cookies, both were sent home with full homecooked meals to share with their families! THANK YOU, Tim & Amanda! You're truly the BEST!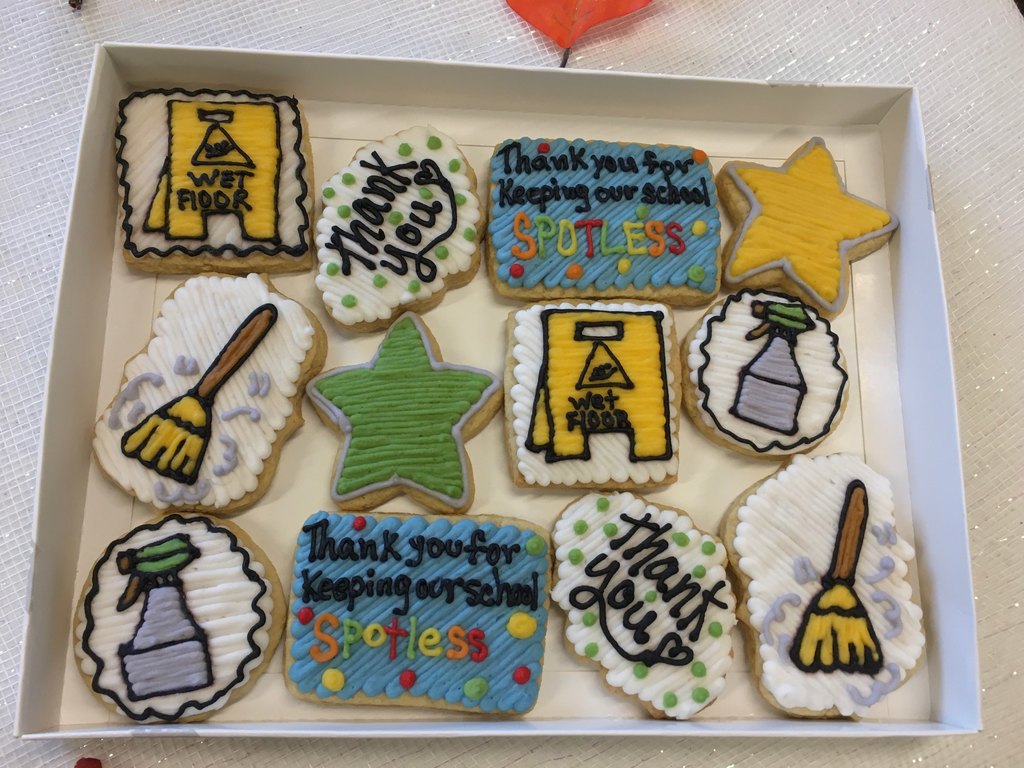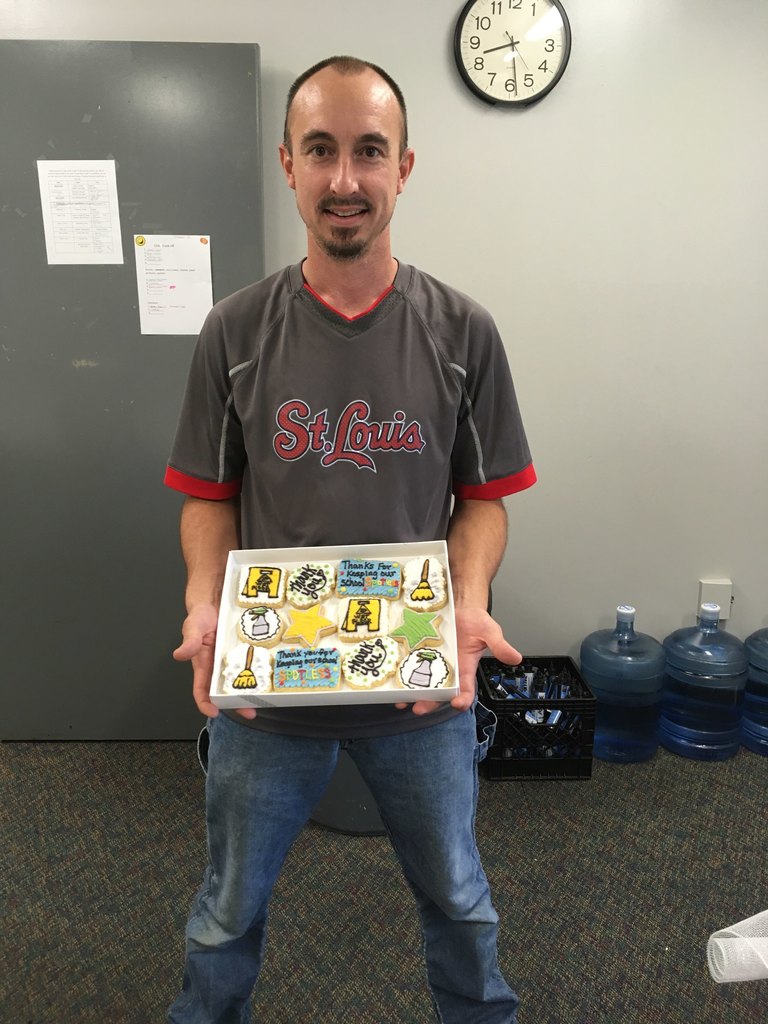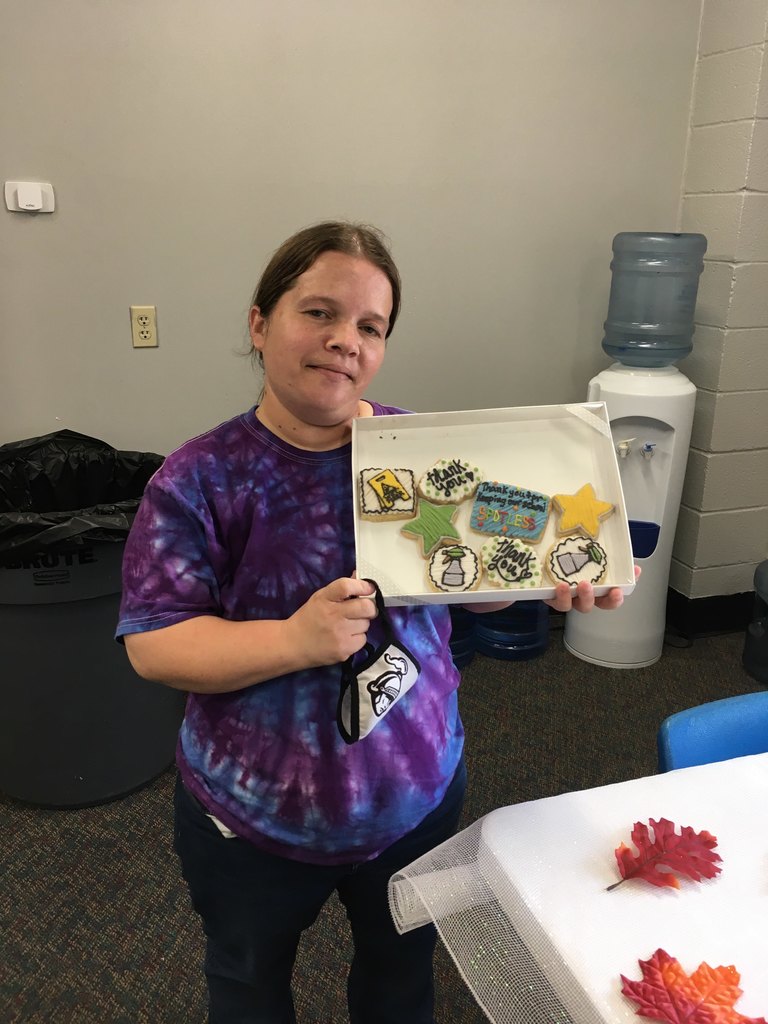 Kally Richardson and Mrs. Dean being Goofy yesterday!

Today our Lady Raiders travel to take on Limestone Walters at 5:00 PM , bus leaves the MS @ 3:45 PM. Goooooo Raiders!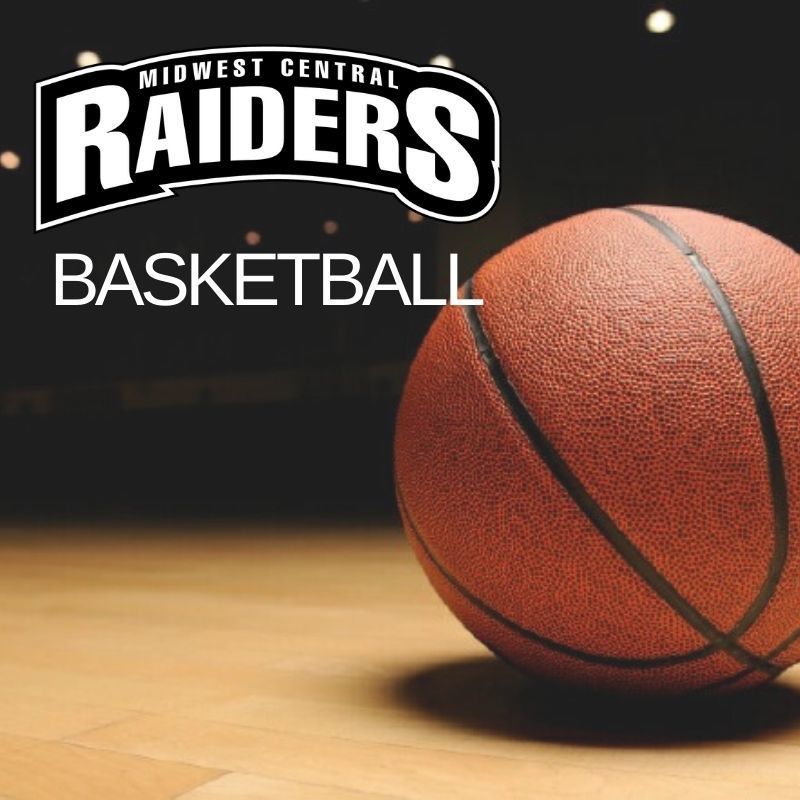 "Everything has a place, and everything in its place." —Unknown. Ms. Whitney asked some students to help her decorate her office this morning! Everyone had a great time!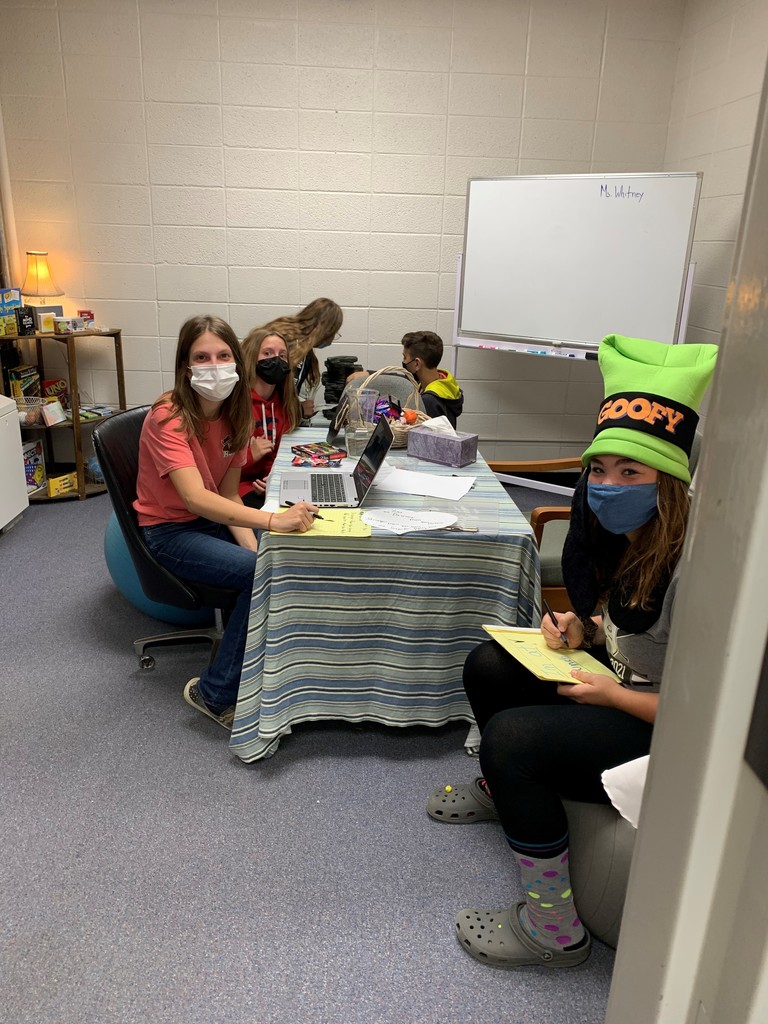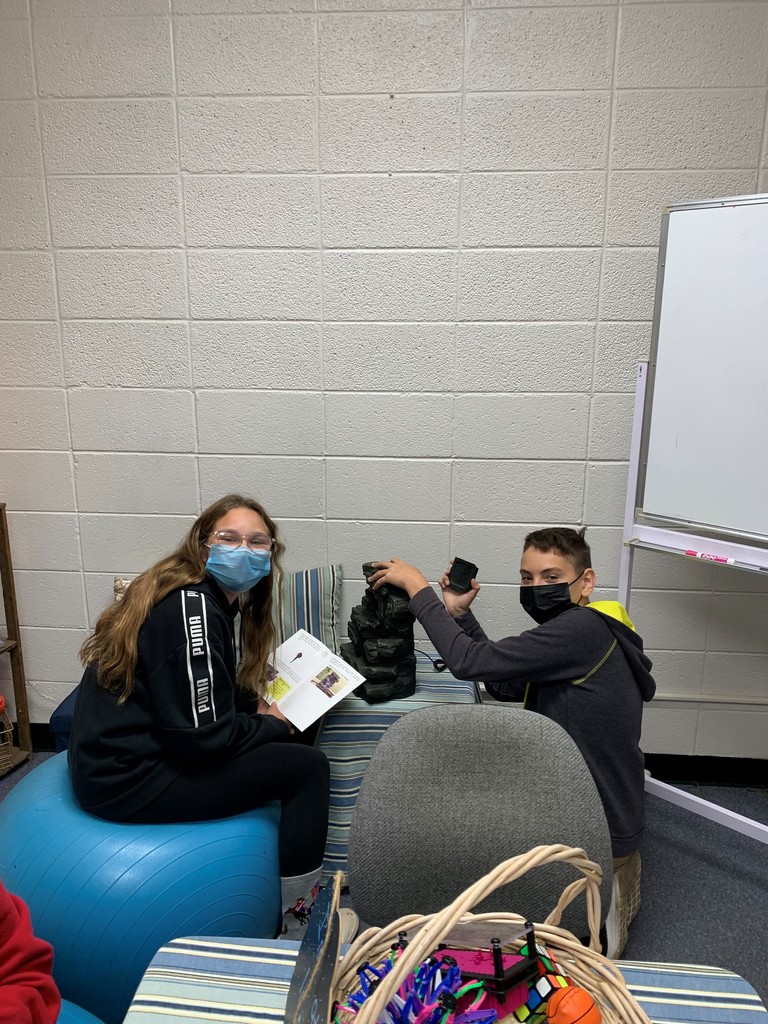 Mrs. Fink's 6th grade science classes are spending Tuesday and Wednesday outside as they get their hands dirty to learn about weathering, erosion, and deposition.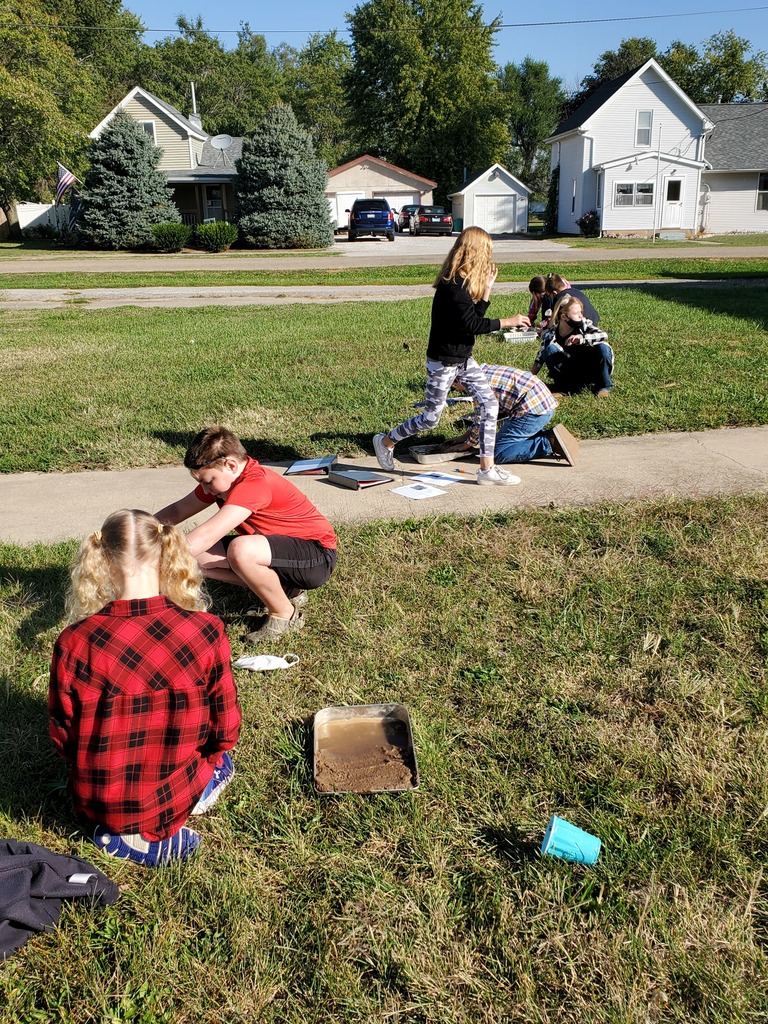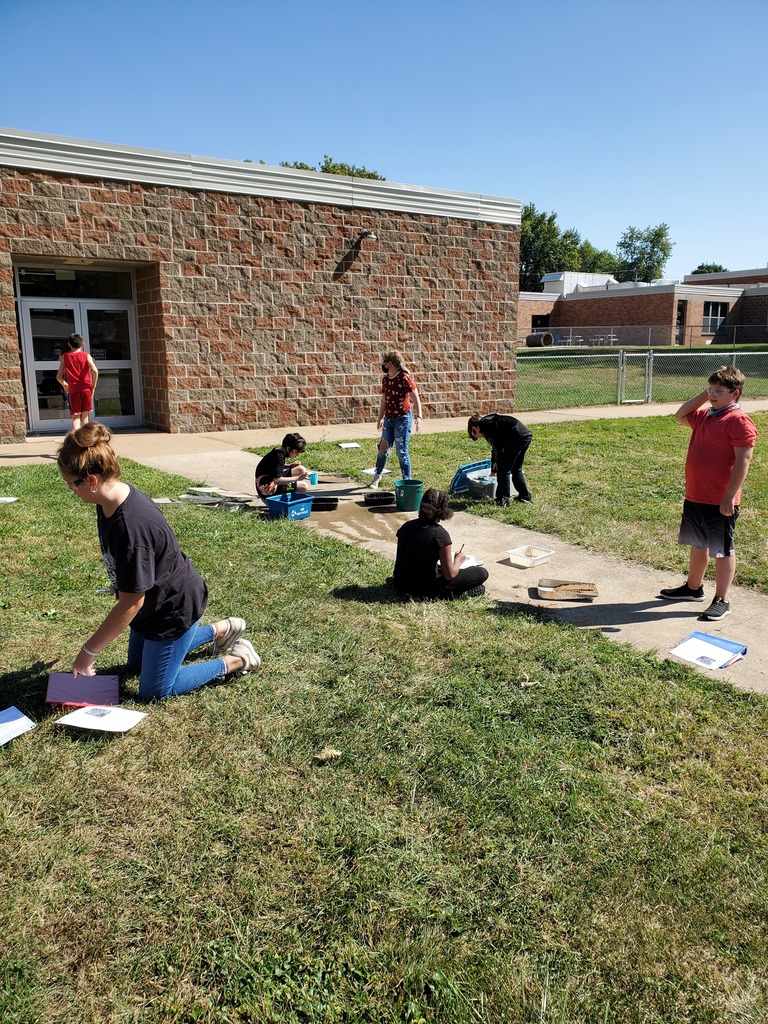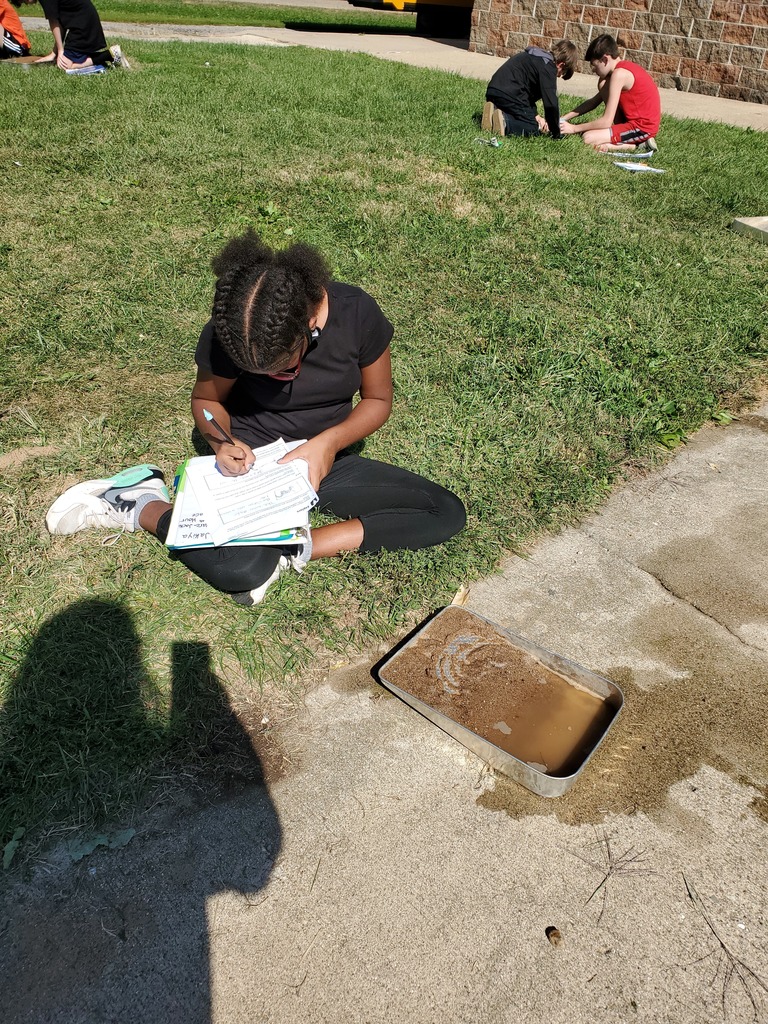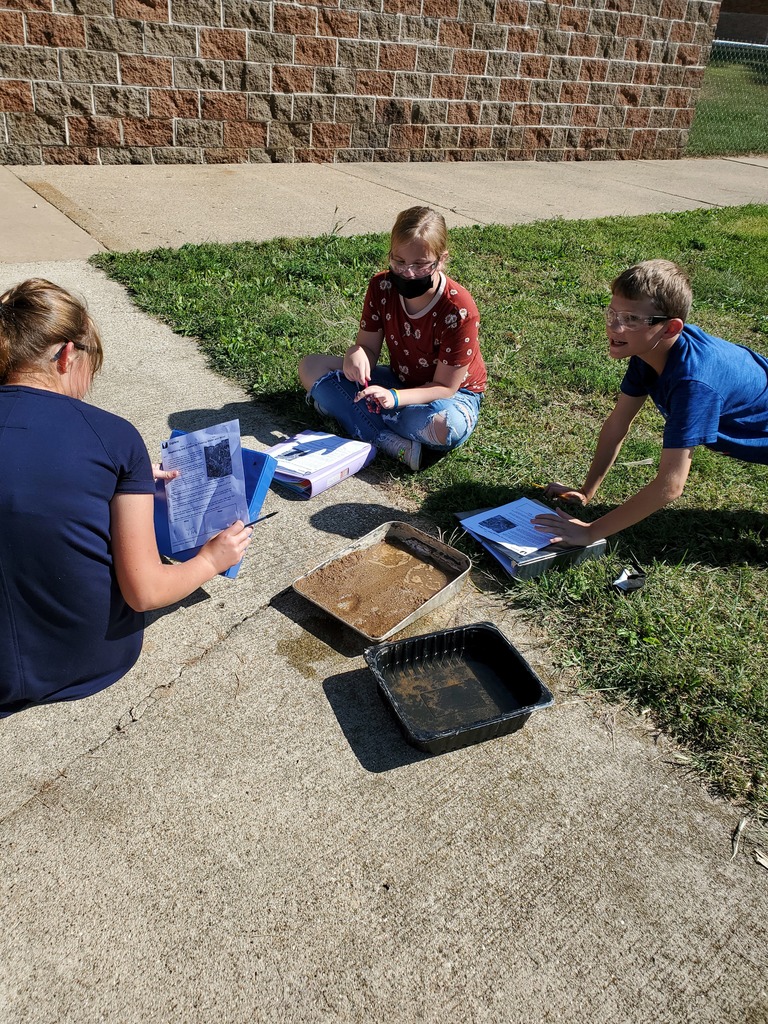 Spirit day tomorrow is pretty easy... All you have to do is LEAF your negativity at home and bring all your positivity. So Raiders wear green, orange, red, or yellow because it's leaf day!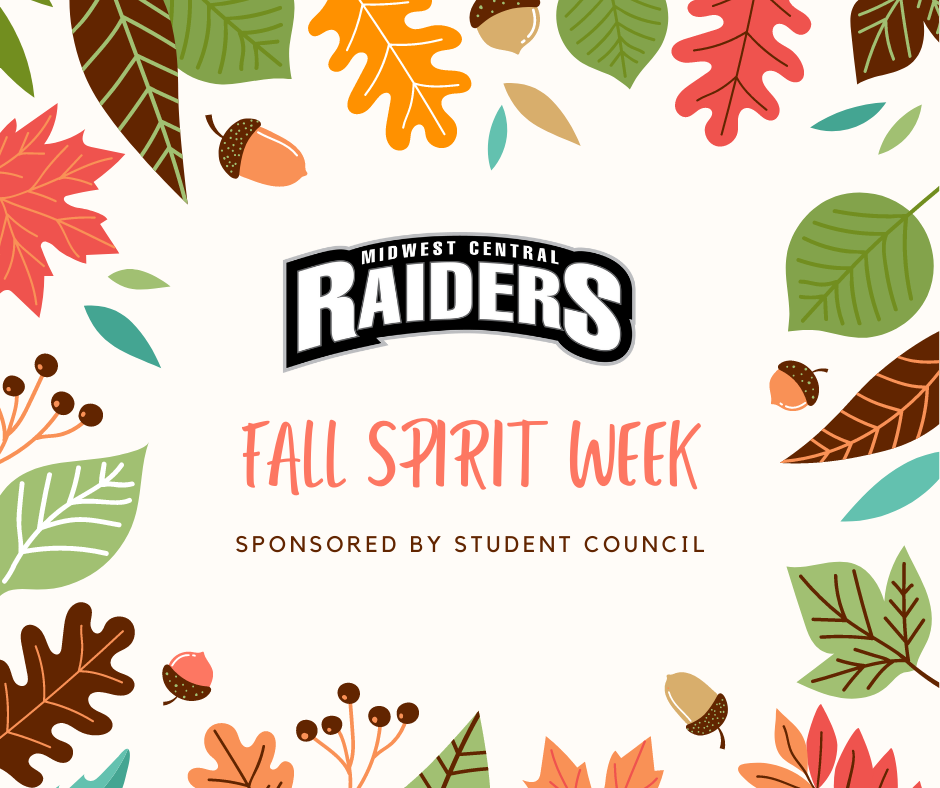 Mrs. Pericak's 6th grade math class had to work through multiplying and dividing fraction clues to figure out who committed the crime. They did an awesome job in solving the mystery!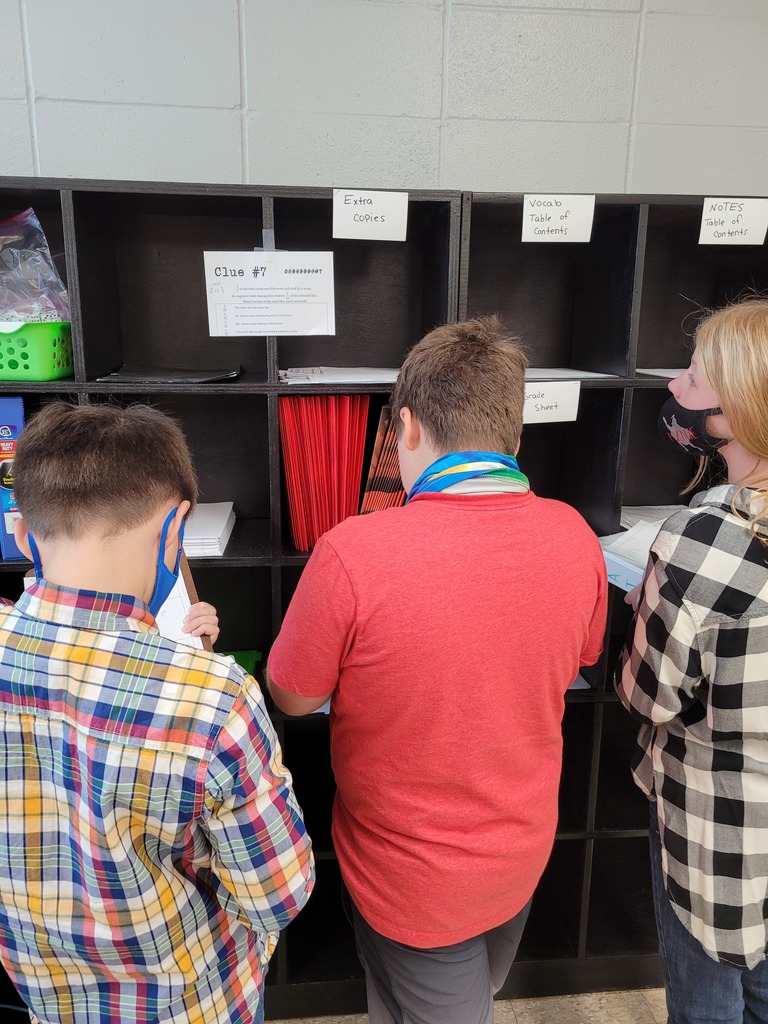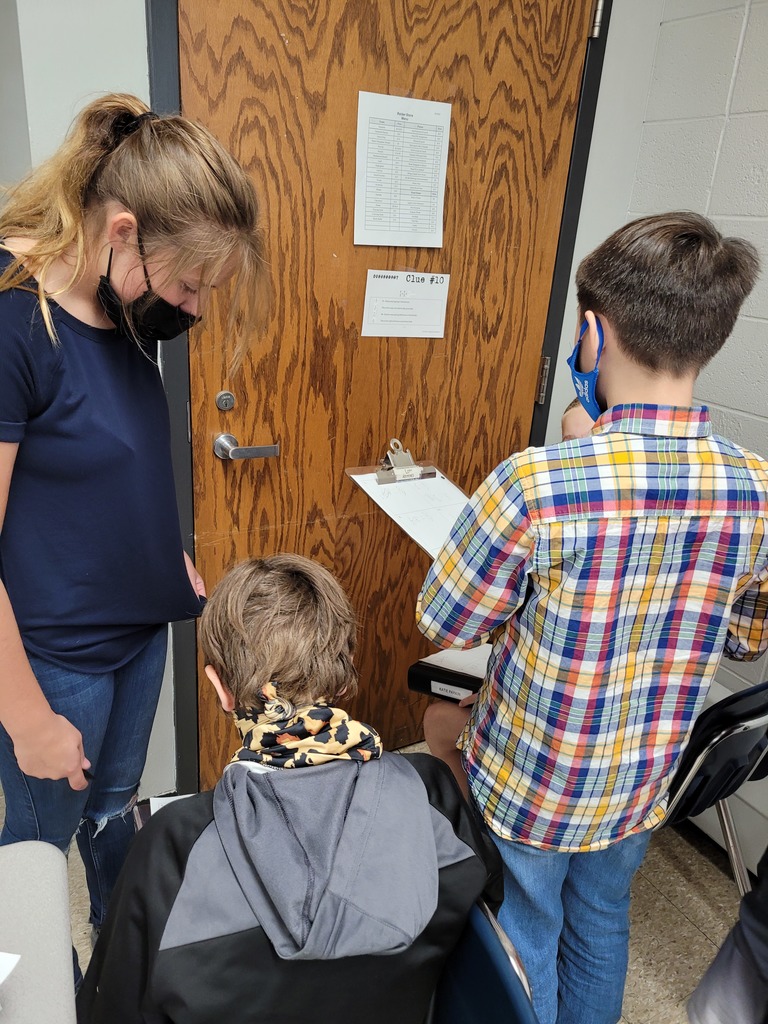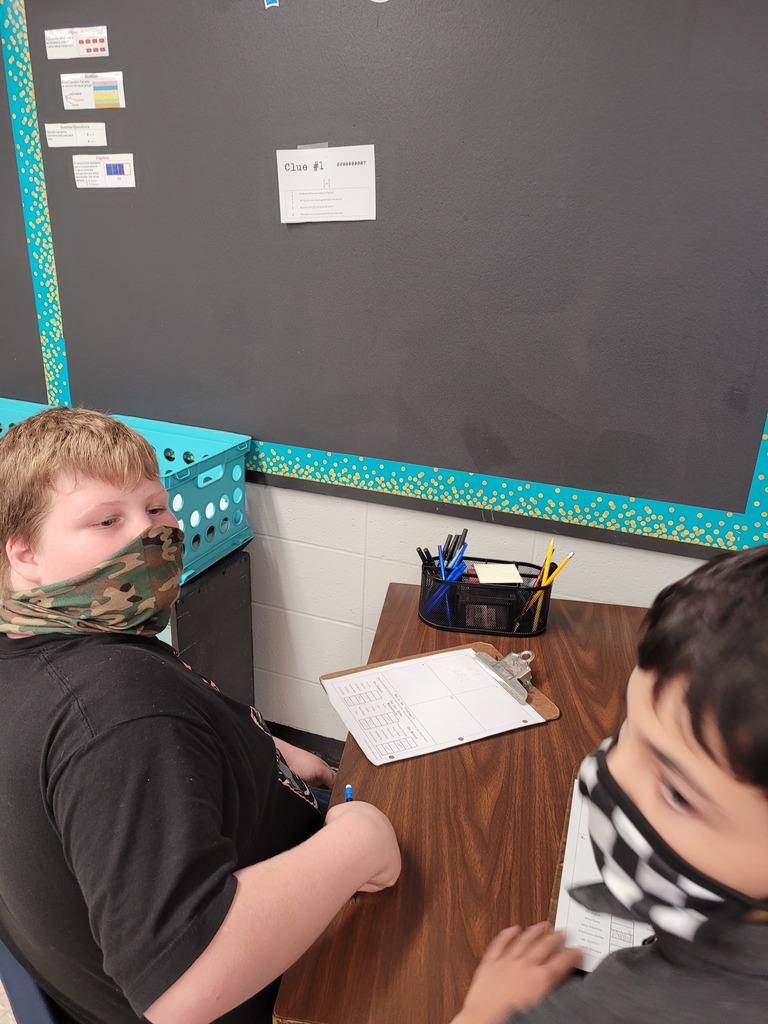 Such a "SCARY" crowd today!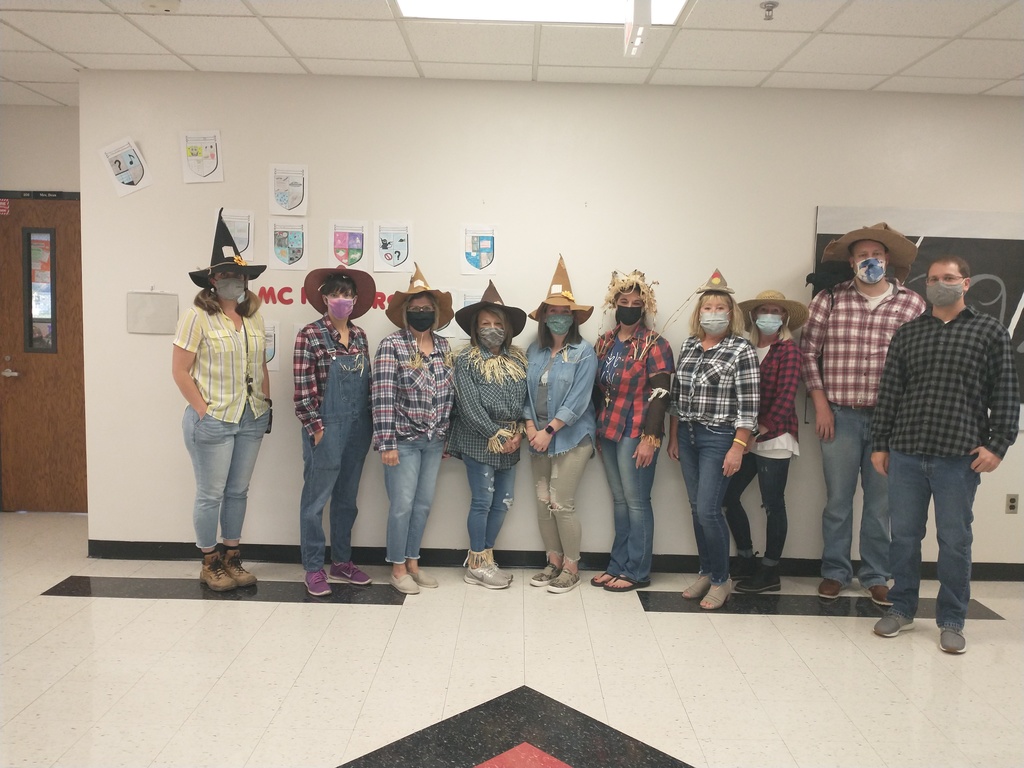 Midwest Central Raiders! I'm feeling goofy. How about you? Maybe because tomorrow is a goofy day so don't FALL in the pattern. Mix up your style and get goofy!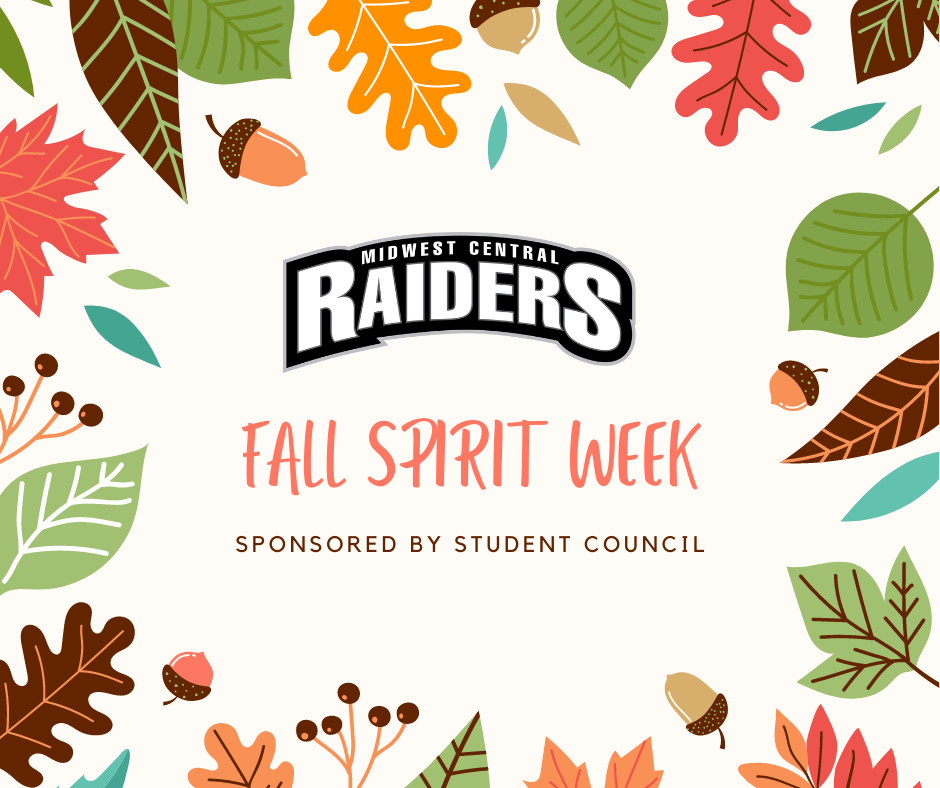 Today is a student attendance 1/2 day! Dismissal times are PS - 11:40, MS - 11:20, and HS - 11:30. Have a great weekend Raiders!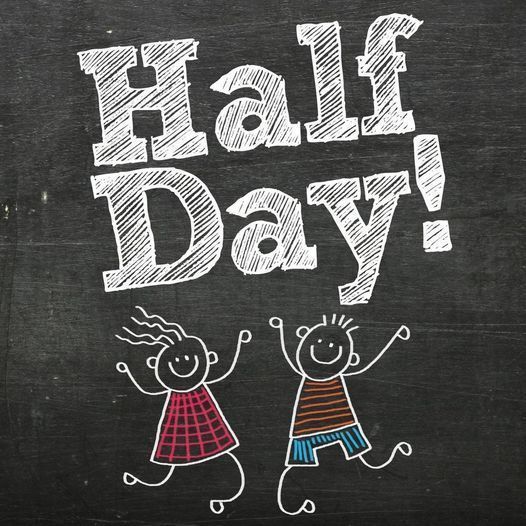 Student Council is happy to be sponsoring a fall spirit week!!! Students should listen to the morning announcements to learn how to participate in all the fun! Monday will be a cozy day so "Cozy up on this FALL day and wear your comfiest clothes."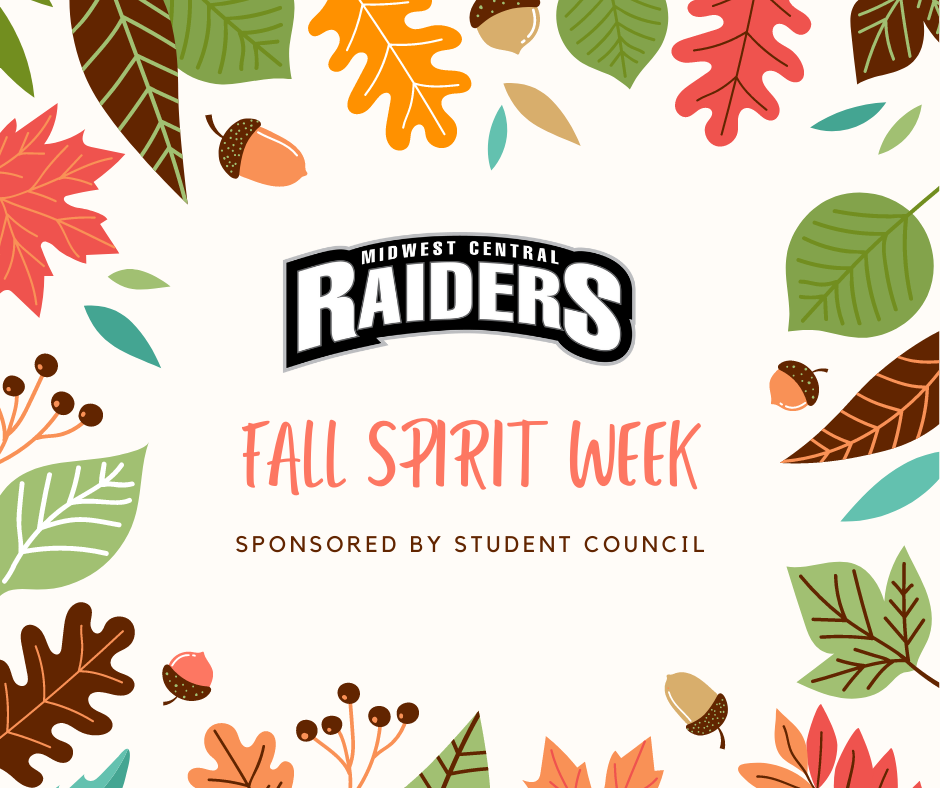 The girls basketball game scheduled for this Saturday, September 25 against Brimfield has been cancelled!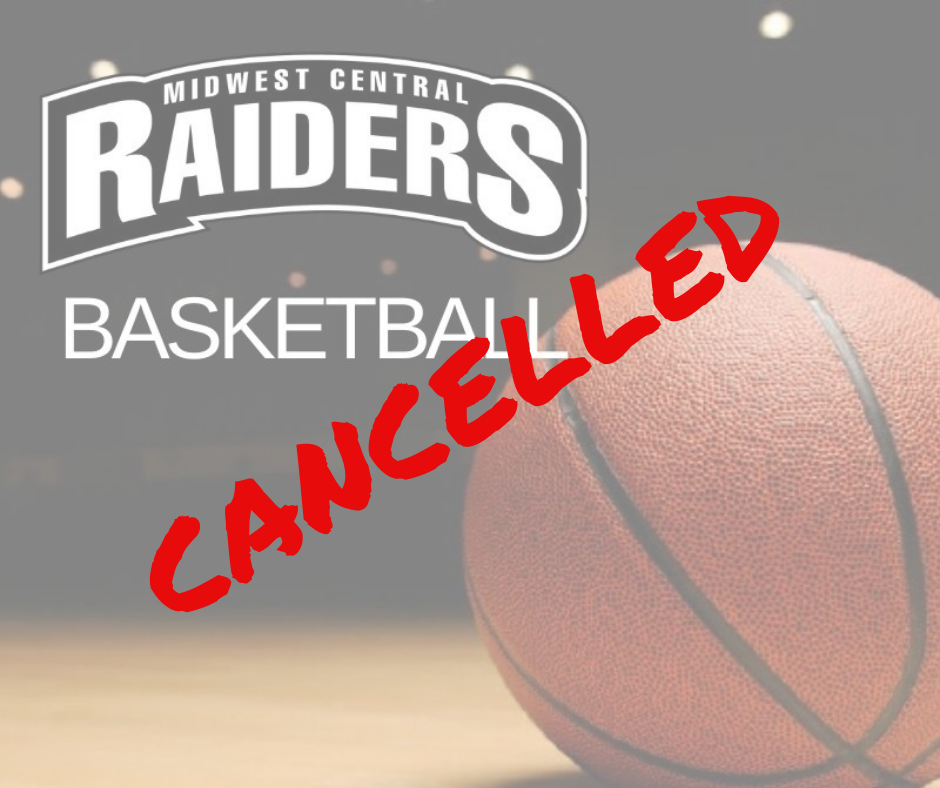 Today the Cross Country team travels to IC for a 4:00 PM meet. The bus leaves the MS at 3:00 PM. Good luck Raiders!

Coach Paige would like the wish all the girls trying out for the MCMS Cheer Squad today good luck!! YOU GOT THIS!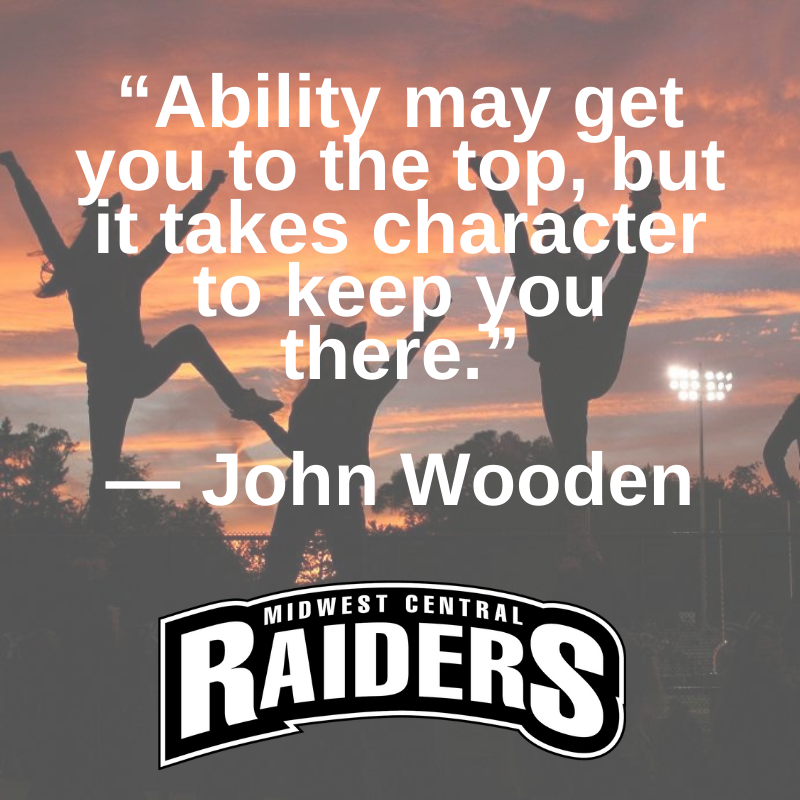 Hello Raiders, I write to you this morning with disturbing news of students finding it "a fun idea" to vandalize bathrooms. I'm attaching a link to an article describing this latest tiktok challenge. Please talk to your students about this topic and help them understand we find no humor in this. Our goal is to raise responsible, caring, hard working citizens that will be successful in life. While I've seen may "school pranks" in my career this one rises to the level of criminal activity. We've already had this happening in our district causing several hundred dollars in damage. When we catch the people responsible please understand that our response will be one of a serious nature. The people responsible for these types of things do not always carry the discriminatory label of a "troubled kid". They have been anybody, including those that staff and parents might consider "good kids" and it is difficult for parents to believe that their children could do such things. Social media encourages kids to do some pretty silly stuff...whether eating tide pods or causing damage. Please have a quick talk with your students about this inappropriate behavior. I'd rather you be proactive and talk to your students than have to deal with a negative disciplinary situation in the future. We have a great district doing great things for kids. I want everyone to feel welcome and safe in our district. This couldn't happen without the extraordinary communities that support our school. Thank you for being partners in your students education.
https://foxillinois.com/newsletter-daily/tiktok-challenge-devious-licks-challenges-students-to-vandalize-school-bathrooms
Regards, Dr. Todd Hellrigel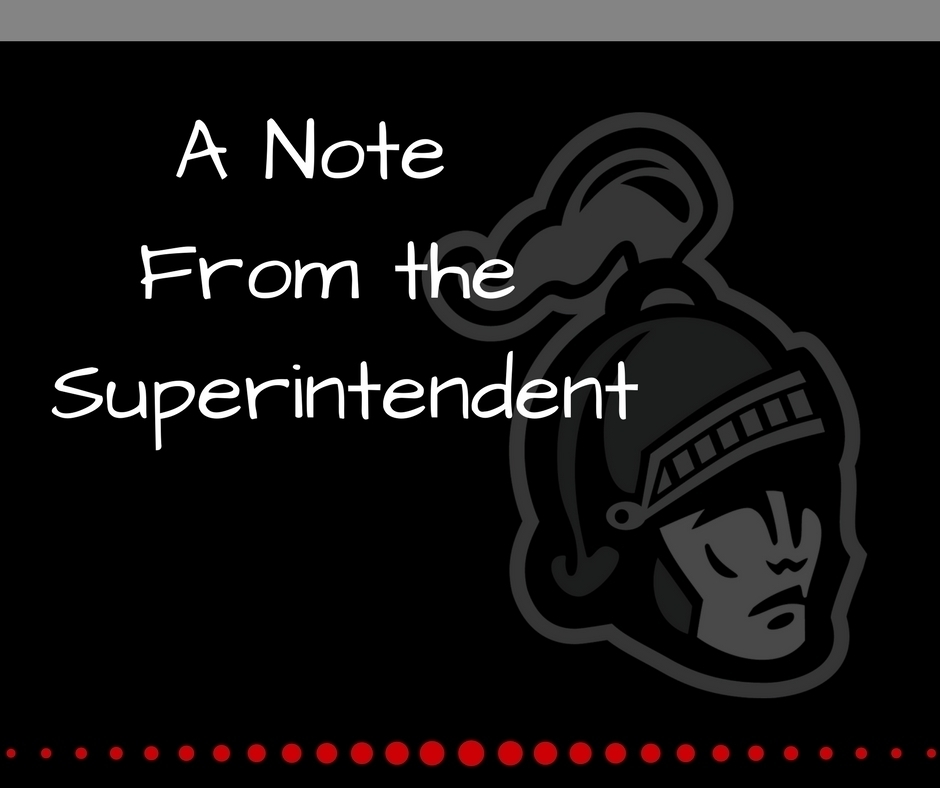 Join our team!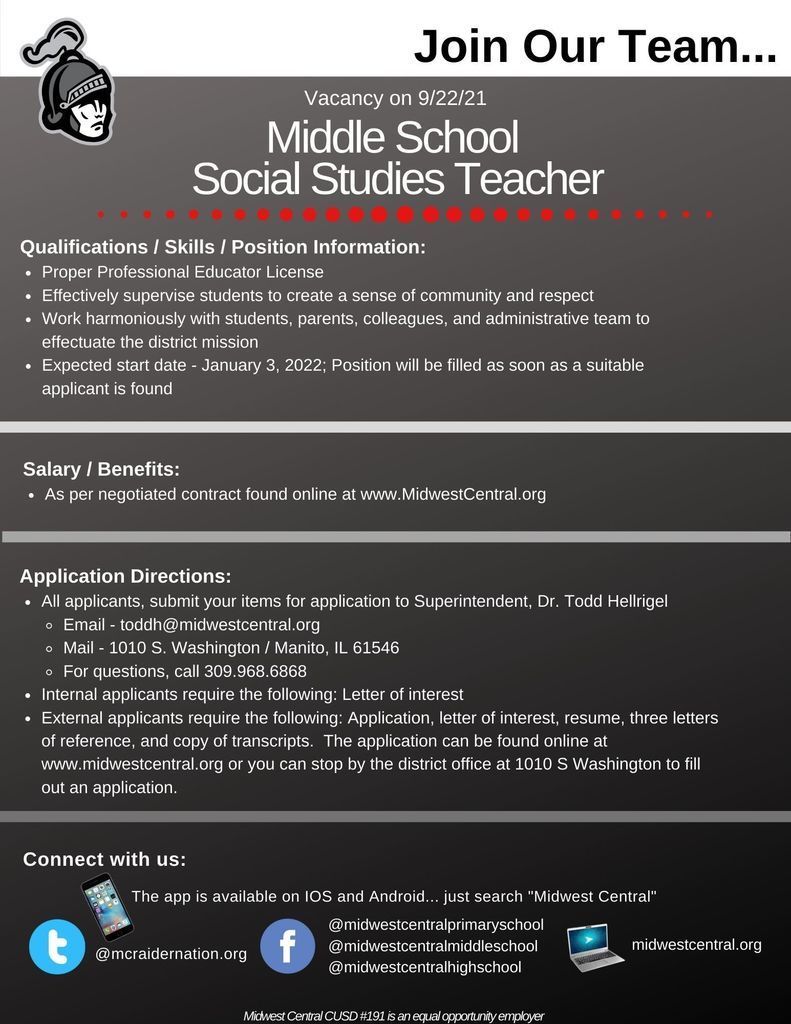 MCMS student council has a tree in the 8th grade hallway with quotes. To make your day better, students can take a sticky note to keep or just simply be inspired by reading one. How cool is that?!?!