The Snow Buddy Program accepted another check from Illinois Masonic Charities Fund for $1,000.00. We can not express how grateful we are to this organization. Thank you!!!!
The MCHS National Honor Society is hosting the annual Holiday Gift Card Raffle fundraiser. Tickets can be purchased from NHS members or by emailing Mrs. Kerley at
kerley@midwestcentral.org
. Tickets will also be for sale at Meet the Raiders on Friday, November 10. The winning tickets will be drawn on Tuesday, November 21, at 12 noon...just in time for Black Friday shopping! Thank you in advance for your support!
Meet the Raiders will be held on 11/10/23 in the HS gym. The pep band will start playing at 5:30. The introduction of the participants in pep band, cheerleading, wrestling, girls basketball, and boys basketball will begin at 6:00.
Join our team!
On November 3rd, Mrs. Harbourn was able to take 10 students to the ICC Health Careers Visit Day. They received a lot of information on different paths in the medical field! They were able to interact with ICC faculty and students and get more insight on the steps to enroll in specific programs! It was a wonderful day! 🖤
Karsyn Skaggs, a senior at Midwest Central High School, has been selected by the faculty and staff as the Student of the Month in Science. Karsyn is the daughter of Sara and Brent Skaggs of Manito. Throughout high school, Karsyn has been involved in Spanish Club, FCCLA, Student Council, History League, National Honor Society, Basketball, and Softball. She is currently the National Honor Society President. After graduating, Karsyn plans to attend Spoon River College to play softball and get her Associates Degree. She will then transfer to a four year to major in Political Science with the hopes of becoming a lawyer. Karsyn would like to personally thank the Midwest Central School District staff for this opportunity.
History League had a great time last Saturday on their first field trip of the year, the Haunted Peoria Bus Tour!
On November 1st, 15 MCHS students had unique access to a virtual open-heart surgery. This opportunity was provided by the Museum of Science and Industry, Chicago They watched the surgical team in action and learn the role each person plays by talking with them while they work. They learned about the patient's risk factors, diagnosis and treatment. The patient in this surgery had three coronaries blocked; the patient had a by-pass surgery. What an experience for our students interested in the medical field!!!
The Manito Community Blood Drive is TODAY at the Forman Center cafeteria from 1:00 – 5:30 p.m. Donate today! YOU will save lives AND receive a $10 gift card! Walk-ins welcome or make an appointment using the QR code. The event is co-sponsored by the MCHS National Honor Society. Thank you for your support!
Are you coming to Meet the Raiders on Friday, Nov. 10? The MCHS winter sports teams are taking preorders for an Avanti's 4" sub, chips, and a bottle of water for $5! Preorders and prepay must be in by Tuesday, November 7th at 3:00. Orders can be picked up the night of Meet the Raiders between 5:00 p.m. and 5:30 p.m. or after the conclusion of Meet the Raiders. Any MCHS boys basketball player, MC/D girls basketball player, MC/IC wrestler, or MCHS cheerleader can take your order, or email
hamblin@midwestcentral.org
. We hope to see you at Meet the Raiders!
Happy Halloween from the Midwest Central HS staff. Today many dressed as our students for the day.
Trunk or Treat will be held Tuesday, October 31st from 5:00 - 7:00pm at Veteran's Park.
November Menus
Raider Nation... THANK YOU to the families and students that showed up last night! We had close to 60 students attend the College and Career Fair! THANK YOU TO the colleges, trades, military, and beauty schools for showing up and connecting with our community!!! In addition, we had a lot of shoppers in the Raider Closet. The mission behind the Raider Closet is to spread kindness and love to all families and students in our community. Lastly, THANK YOU to the parents who were able to attend parent-teacher conferences! We love connecting with our families and students!!!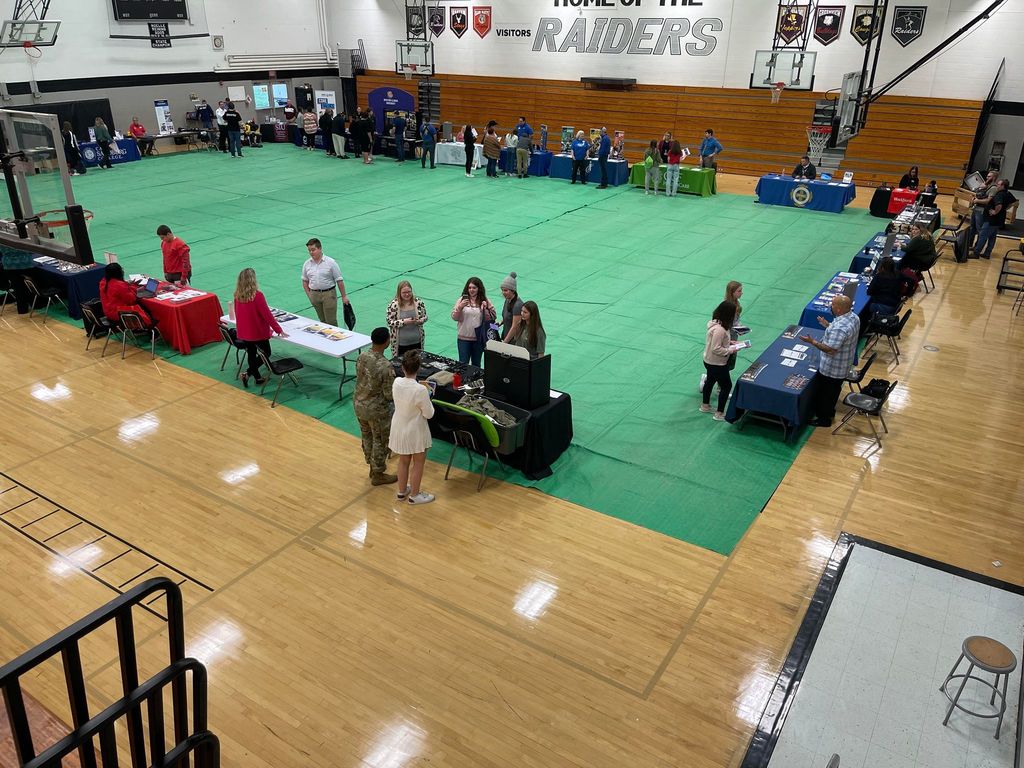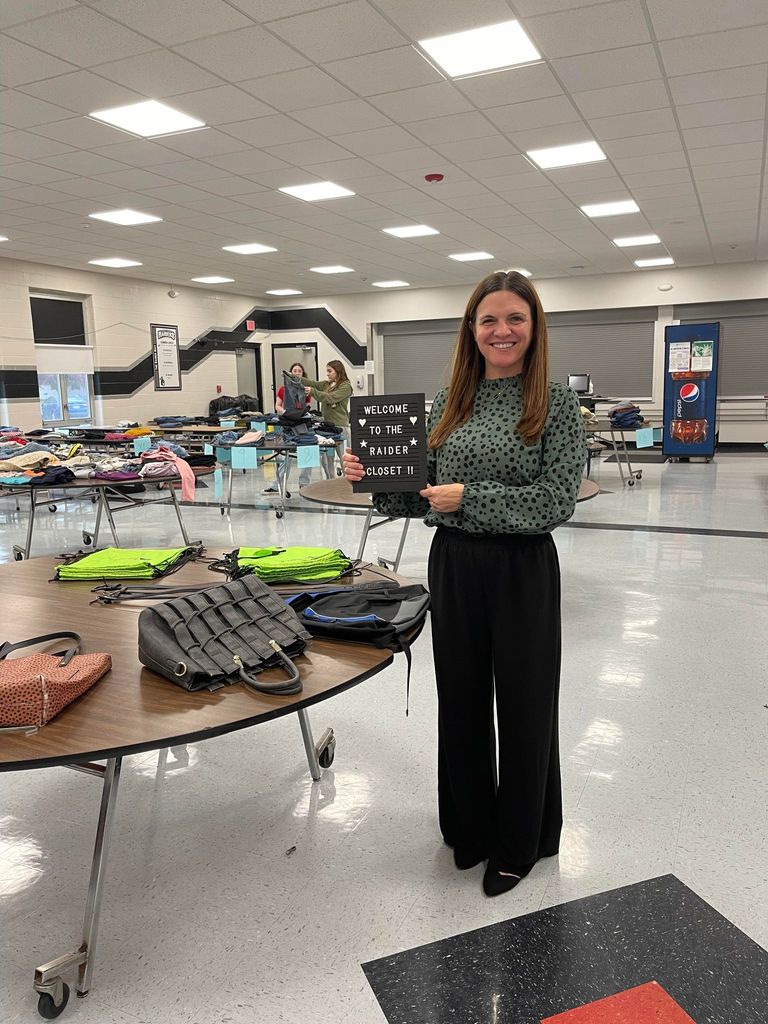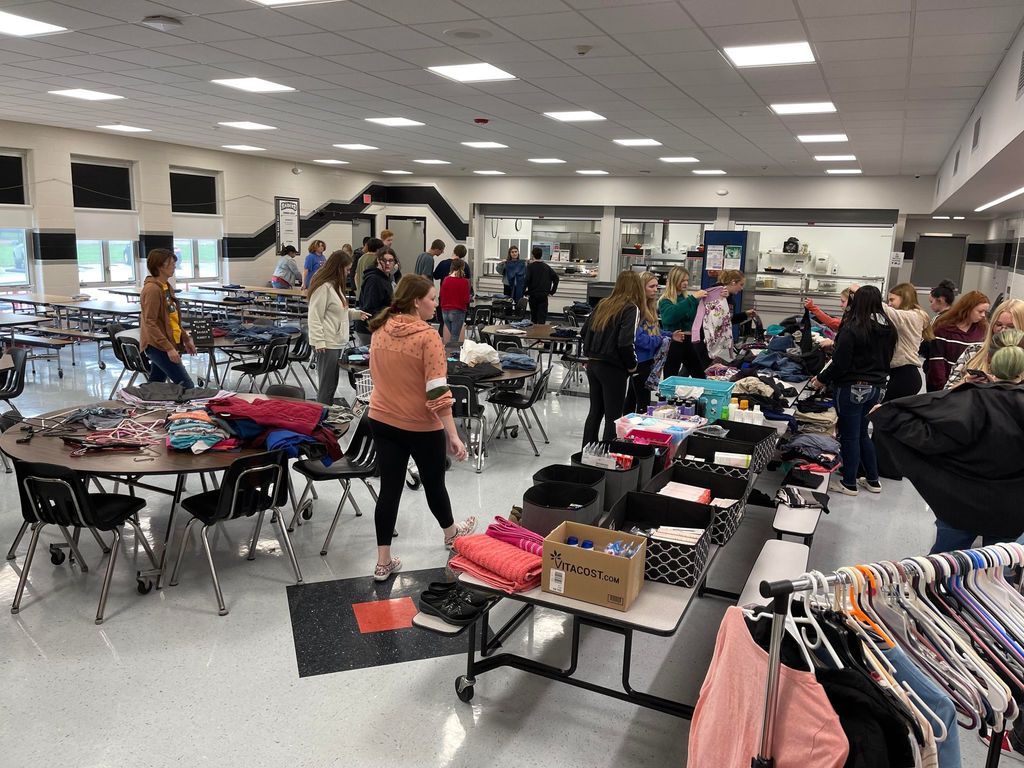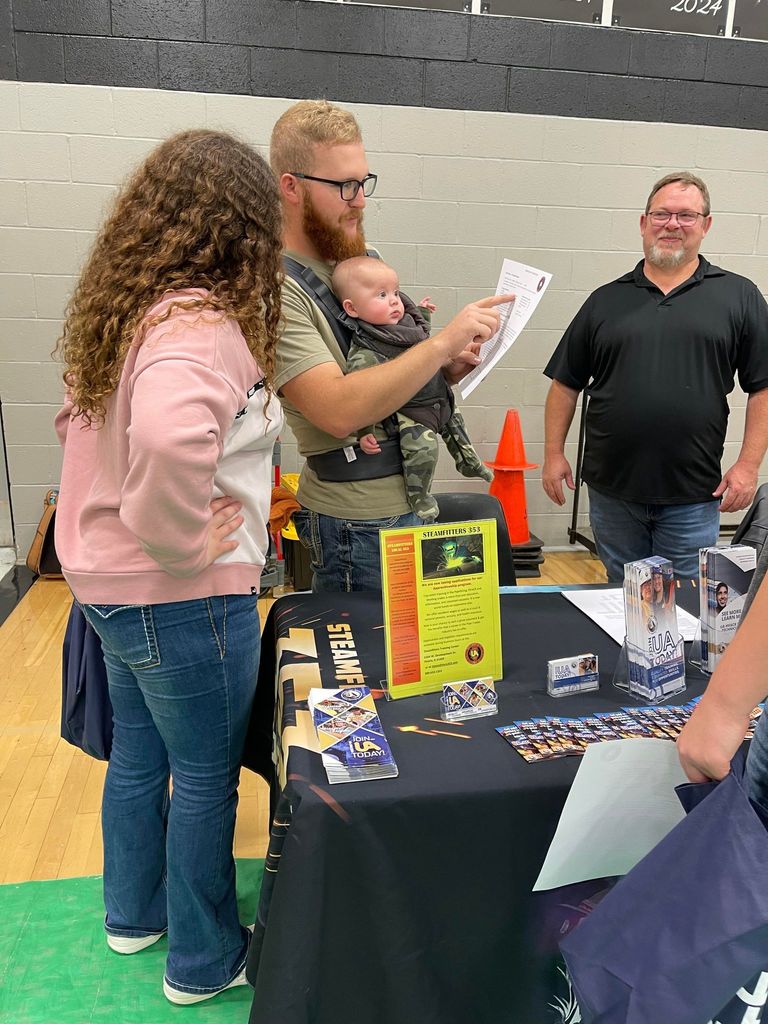 Mrs. DeSutter's Chemistry students are celebrating Mole Day this week by making moles. Mole Day is a celebration of the mole, a scientific unit, used to measure gases (which are so tiny that they fill up small areas so we need a special way to measure them). Students are going outside their comfort zone this week and learning to cut material from a pattern and sew the material by hand and sew on buttons!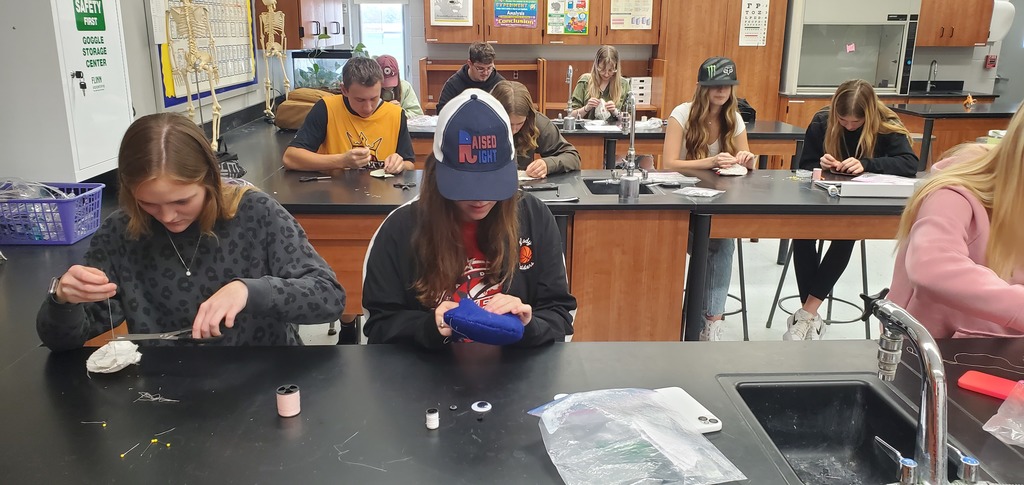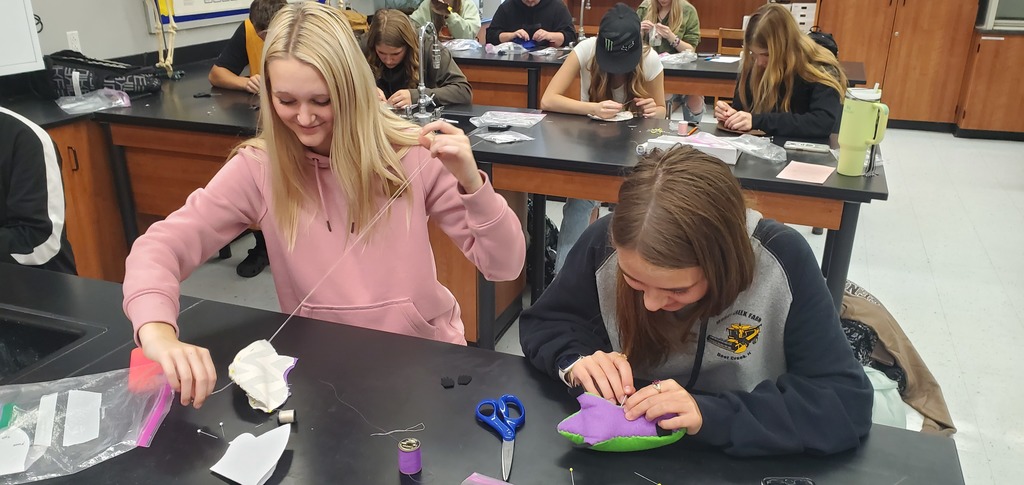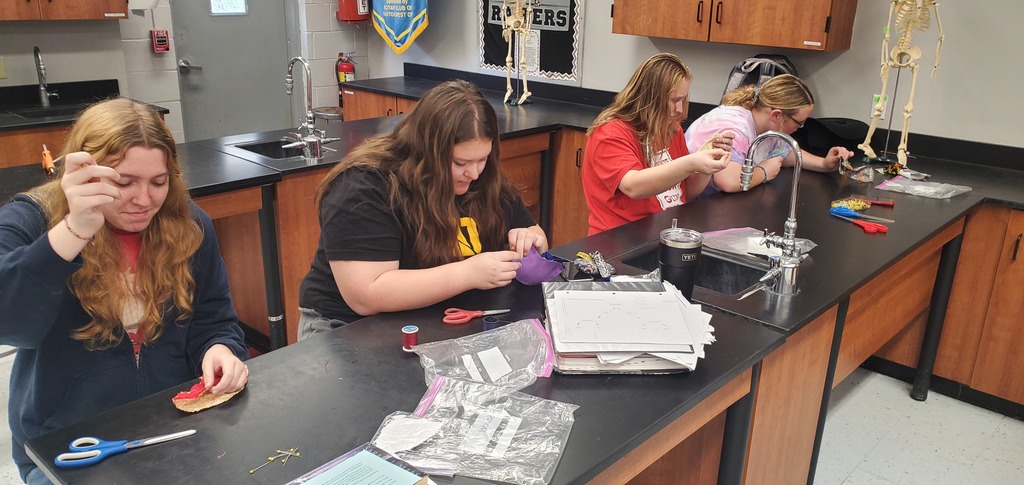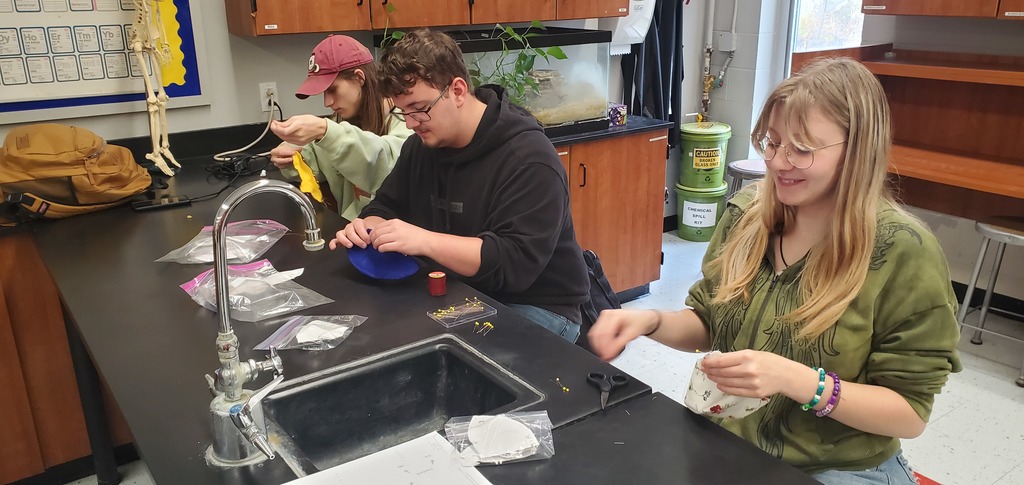 Students - Are you looking for some fun on Friday, November 3rd? Come to the Blacklight Dance! It'll be 6:00-8:00 PM in the gym. There will be face painting, a contest for the best glow-in-the-blacklight shirt, as well as raffle baskets! Snacks and water provided. $1 cover charge.
MCHS would like to congratulate all 45 students who had perfect attendance for the 1st quarter of the school year. Each student was awarded a free slice of Casey's pizza for their accomplishment. Jaxson Bennett, Blake Depper, Reid Fox, Madelynn Goza, Kayleigh Herrman, Emma Junkin, Draven Mangold, Sabrina Martin, Amelia Meeker, Gavin Roach, Amy Seidell, Jeremy Spires, Ashley Watkins, Johnathan Weers, Kamden Garman, Evan Glover, Jordan McCain, Shylo Monroe, Trenity Oertle, James Parker, Kylie Watts, Vera Weers, Jaylynn Begeman, Mahayla Byrd, Carly Desutter, Joshua Flores, Remi Kraft, Alaina Pettijohn, Addy Saunders, Alaina Askins, Taylor Baughman, Drew Canada, Trace Davis, Georgia DeCanter, Jennavieve Land, Liliana Leon, Courtney Maslana, Lilly McKimson, Makayla Morris, Collin Parkin, Izzy Passmore, Karsyn Skaggs, Tyler Stevens, Kailyn Thomas, Hunter Van Orman. Overall, as a whole the Senior class had the best attendance with a 95.9% attendance rate! Way to lead by example!
Raiders - It's time for Parent/Teacher Conferences!
The Lady Raiders open IHSA Regional play tonight at Peoria Heights against Williamsfield. Match starts at 6:00. Good Luck Ladies!
Congratulations to Ayden Forbis for qualifying for the IHSA Cross Country Sectionals being held in Elmwood on 10/28/23. The Raider Nation is proud of you!