Señora Brodbeck's Spanish classes celebrated El día de independencia de México today by taste-testing some Jarritos Mexican soda.

Join our team!

Midwest Central took 2 matches Thursday at North Greens in Atlanta, led by Braden Johnson and Kyle Uselton.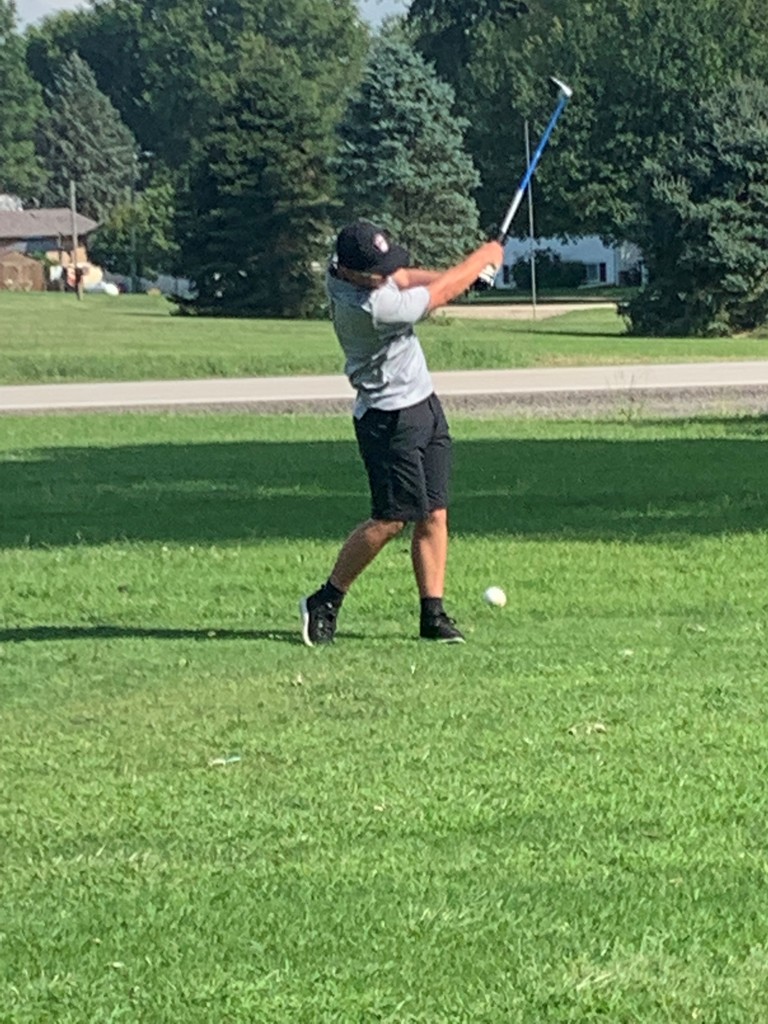 Last night JV Volleyball defeated Greenview 26-24, 25-27,15-12. Setter Jenna Land had 8 assists and Khloee Morris had 7 kills. Great job Raiders!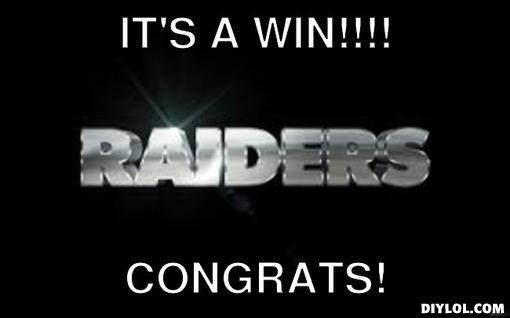 Happy Thursday Raider Nation! Tonight the volleyball teams take on Greenview! Come support your Lady Raiders, along with your senior spotlight, Natalie Severns! And then do what Natalie will likely do.... EAT PIZZA! :D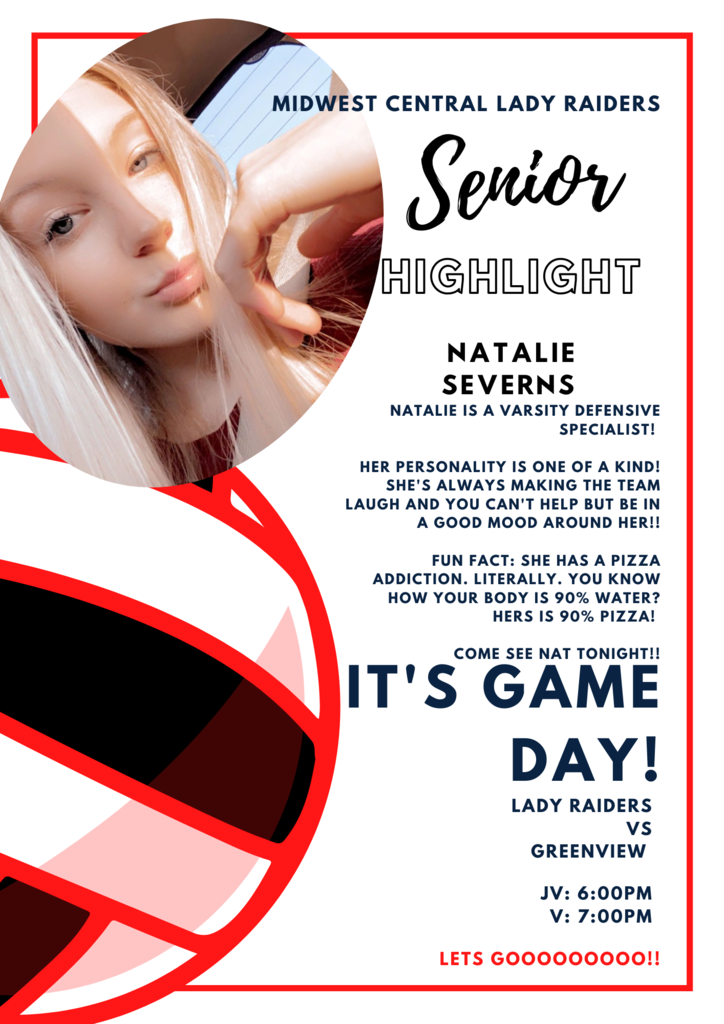 During today's lunch hours, nine cast members from the upcoming musical "Annie Get Your Gun" dressed in costume to recruit new members. It's not too late to sign up to be in the chorus. Show dates are October 21, 22, & 23. There's no business like show business!!!

Today, we had a spcial visitor... Srgt Everley from the Marines! 🙂 Lunch was quite exciting!! Laura even went head-to-head in a pull-up challenge with him!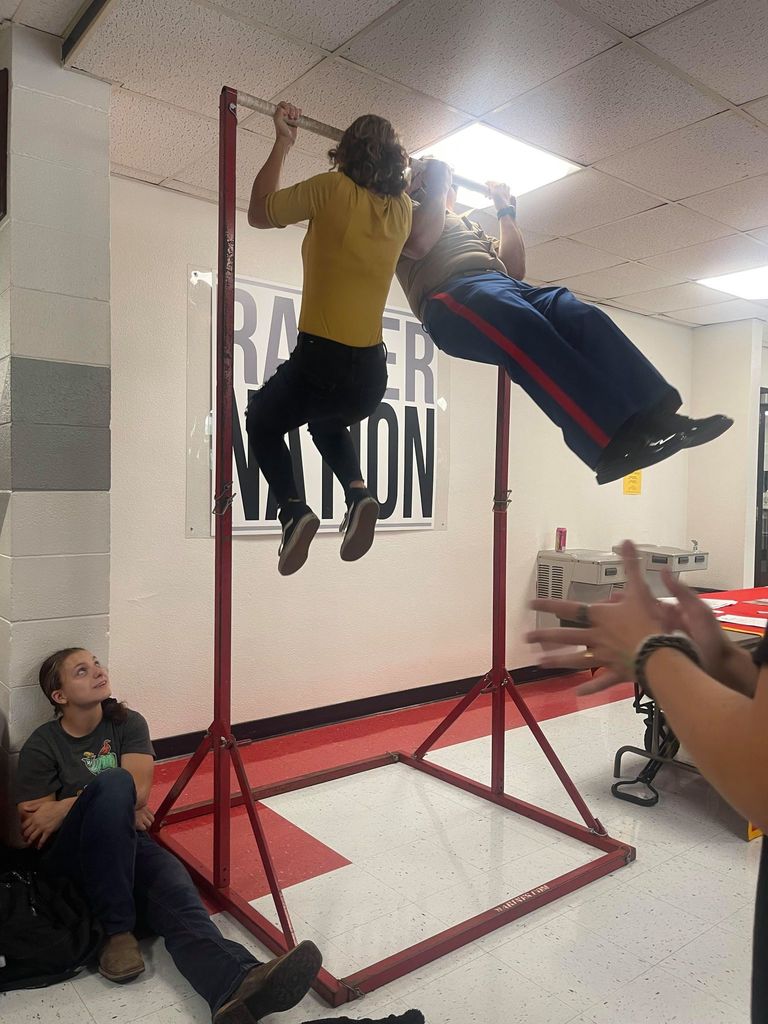 GREAT NEWS - All buildings have working phones and email again! Thank you for your understanding and patience!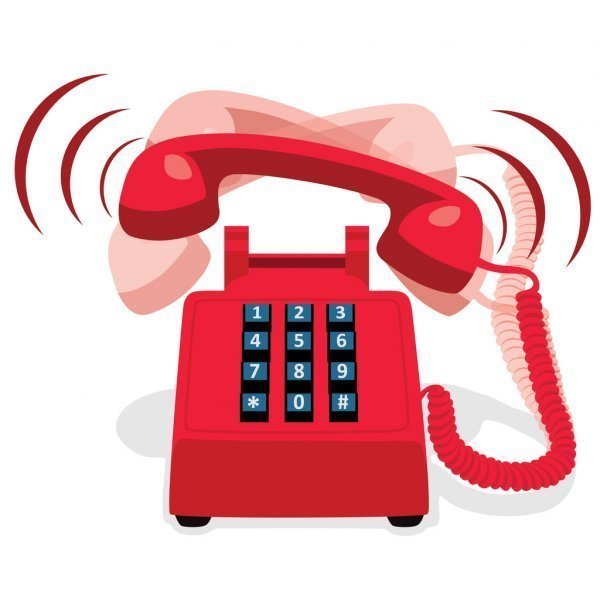 Our MCHS Golf team had a Conference tournament yesterday. The team finished 3rd and Kyle Uselton was all conference placing 3rd overall!!! WTG Raiders!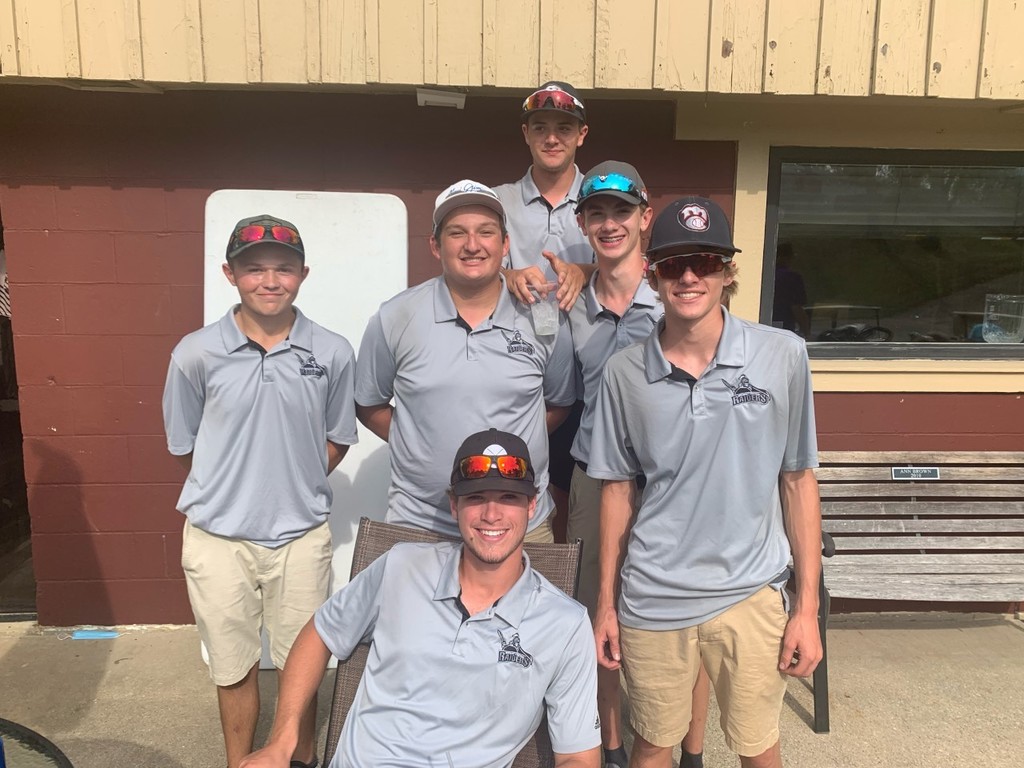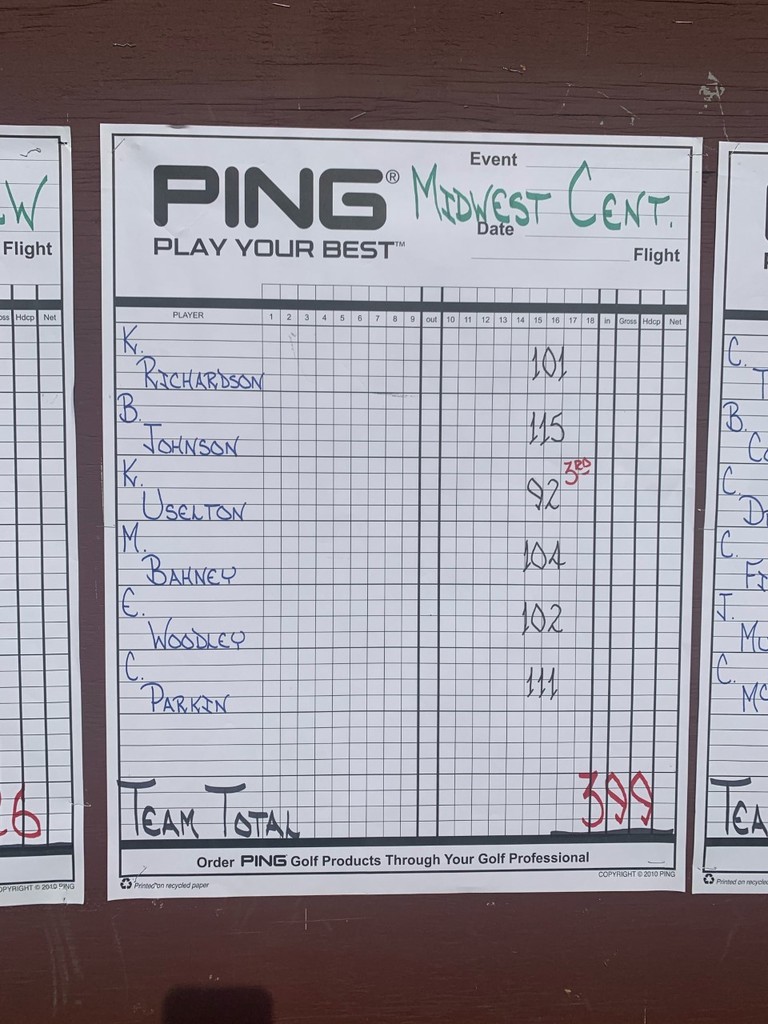 We had a line cut and will likely not have phones until tomorrow around noon. If you need to contact us: You can email the middle or primary school as they are still able to receive emails. You can also call the unit office at 309.968.7916 to reach the superintendent's office, bus barn, or to get a message to any of our school buildings.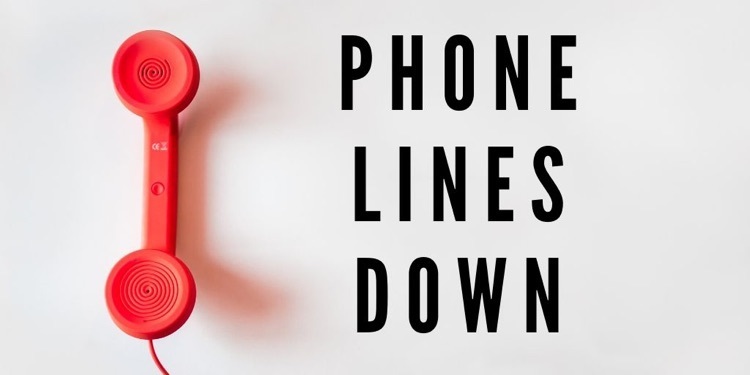 The Lady Raiders host Rushville/Industry on 9/14/21. The JV match starts at 6:00, followed by the V. The theme for the night is crazy wig/hat. Good Luck Ladies!


NOTICE: high school phone and internet service has been interrupted. If you need to contact the school, please use our alternate line: 309-968-6340, we will let you know when regular service is restored. Thanks!

The Raiders play in the Tomahawk Conference matches today at Sunset. Tee of time is 11:00. Good Luck Raiders!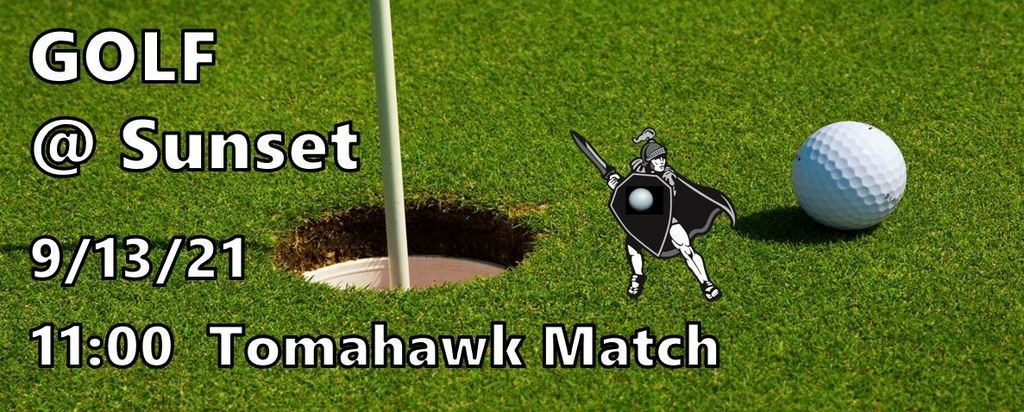 The Lady Raiders play IB tonight at home. JV match starts at 6:00, followed by the V. Theme for the night is Black/White. Good Luck Ladies!

The MCMS Raiders baseball team swept a pair of games over the weekend defeating Lincoln 11-0 on Friday and Illini Bluffs 10-4 on Saturday! In Friday's game against Lincoln, Ryan Terrill fired a one hit, complete game shutout, striking out 9 and walking no batters in 5 innings! Offensively, Dalton Johnson was 2-3 with 2 RBIs. Zayne Arthalony, Grant Rassmussen, Zach Highland and Ryan Terrill also all had RBIs for the men in black. On Saturday, Griffin Meeker scattered 4 hits over 6 2/3 innings, striking out 13 batters while only issuing one walk while picking up the win for the Raiders. Offensively the Raiders smashed out 14 hits, with 7 different Raiders picking up hits. Zayne Arthalony reached base 5 times, going 4-4 with a walk and a RBI. Griffin Meeker was 3-4 with an RBI and a triple, and Zach Highland also picked up 2 hits and 2 RBI for the victors. With these two victories the Raiders finish their regular season and start Regional play with a home matchup against Illini Central on Wednesday at 4:15. Come out and cheer on your Raiders!

Senior Spotlight: Savannah Bryant! She and the rest of the Lady Raiders are ready to take on Illini Bluffs on our turf tonight! Will you be there to cheer them on? LET'S GO LADIES!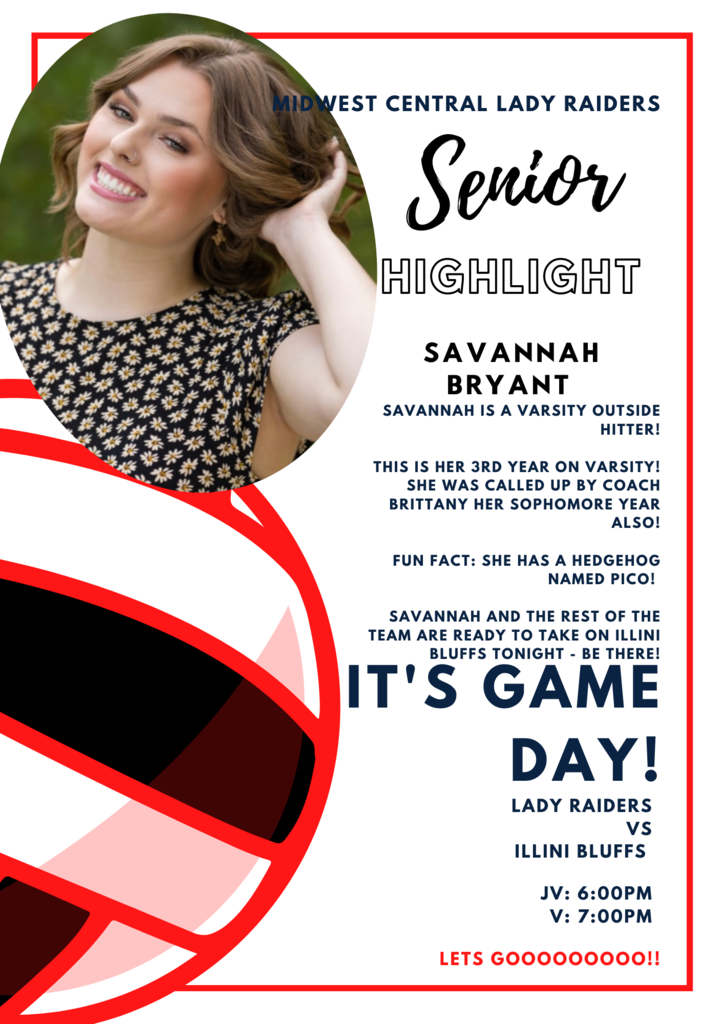 Congratulations to the MCHS Cheerleaders on getting a Superior Blue Ribbon for their Game Day Cheer!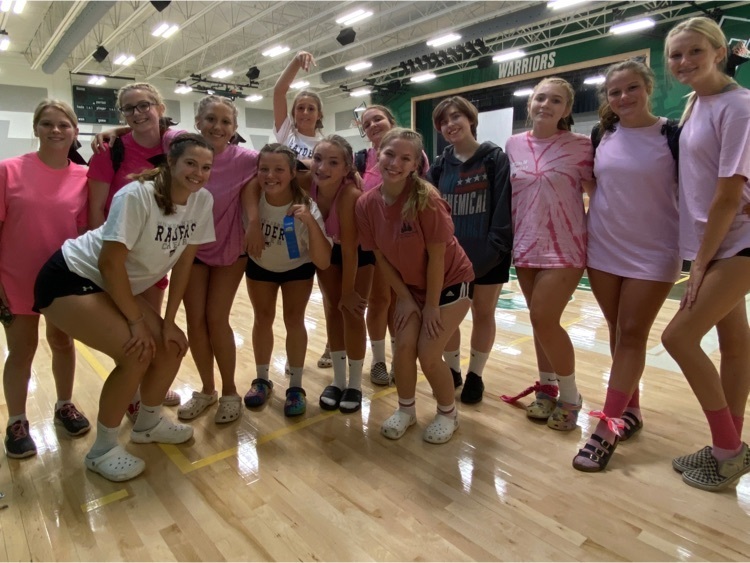 PARENT MEETING! There is a meeting for all parents of cast members of "Annie Get Your Gun" tonight at the high school. We will meet in the music room at 6:00 PM. Please enter through the back doors by the music room and remember your mask. We will discuss the rehearsal calendar, eligibility, COVID restrictions, DVD orders, costuming and set. Musical rehearsal will follow the meeting from 7:00 to 8:30 PM.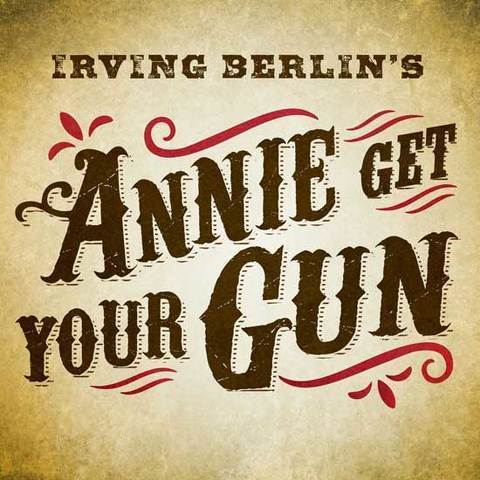 Last night JV volleyball defeated Illini Central 25-16, 21-25, 15-8. Khloee Morris had leading kills with 6. Jenna Land had 4 aces along with several assists.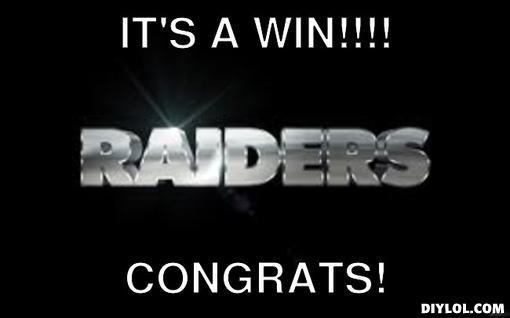 Congratulations to Kindall Shanklin on being selected as a Friend in Me Cheerleader by the UCA Staff. Kindall was 1 of 2 participants chosen out of 66 cheerleaders. The Friend in Me pin is awarded to cheerleaders that show the positive qualities that UCA exemplifies. Way to go, Kindall!!