Yesterday, Mrs. Sarff's health classes had the opportunity to learn about the nutritional value of the MREs that our military uses in the field. Representatives from the Army National Guard brought in supplies and explained how military personnel use MREs to replenish their energy stores. We learned that each MRE is approximately 1700 calories and we were able to analyze the macronutrient content in each meal. It is recommended that personnel consume three MRE meals per day and up to six MRE meals on days that involve sustained physical exertion. The students then got to "cook" the MREs using the pouch that was provided and prizes were awarded for best presentation, most creative, and most appealing meals.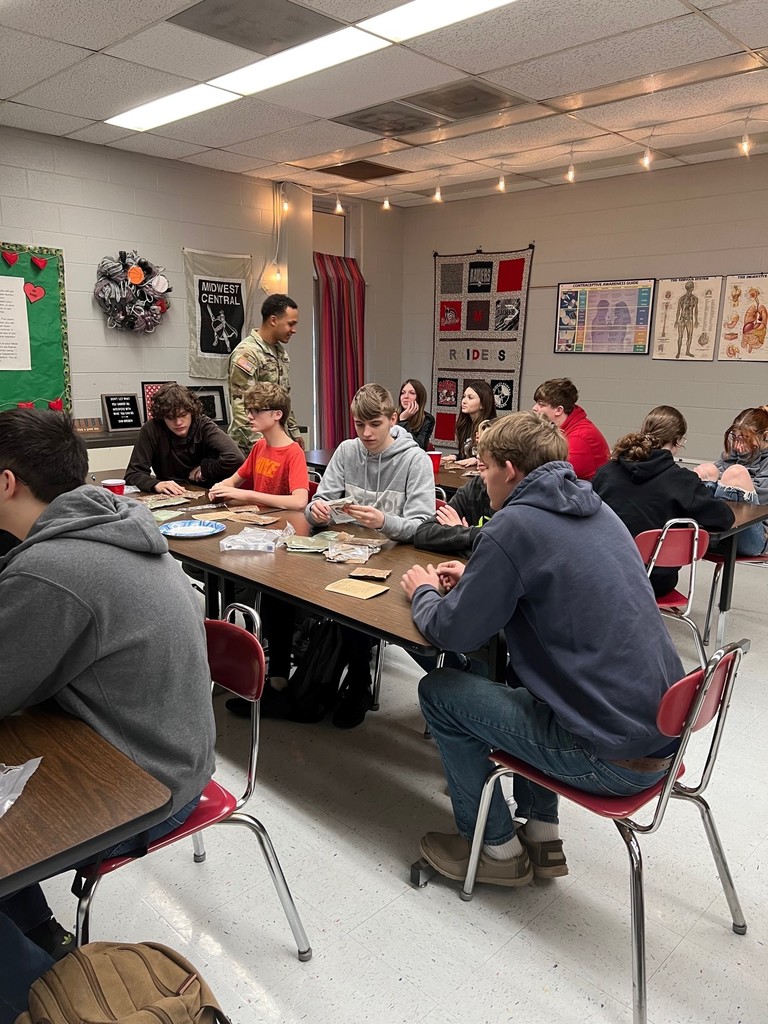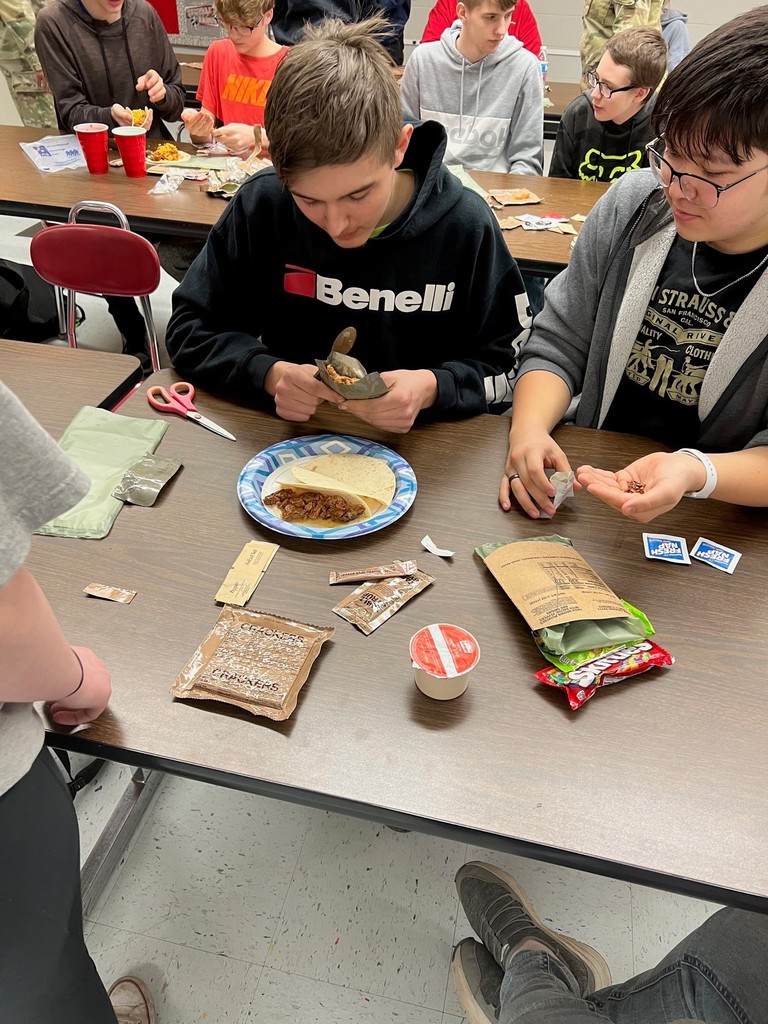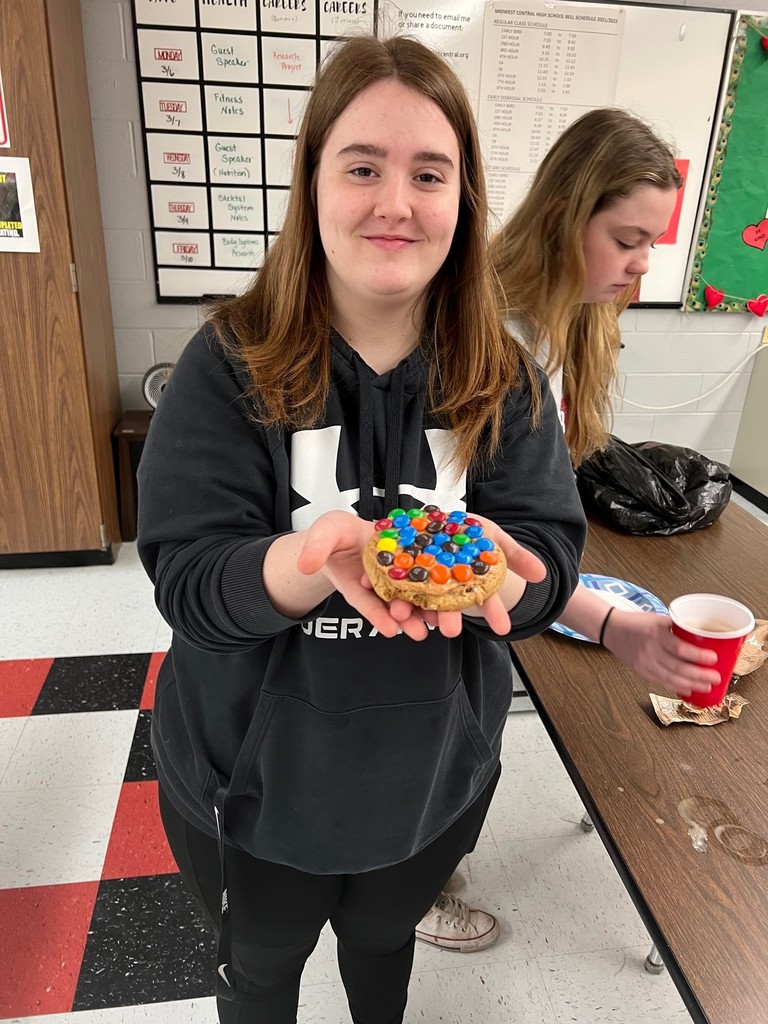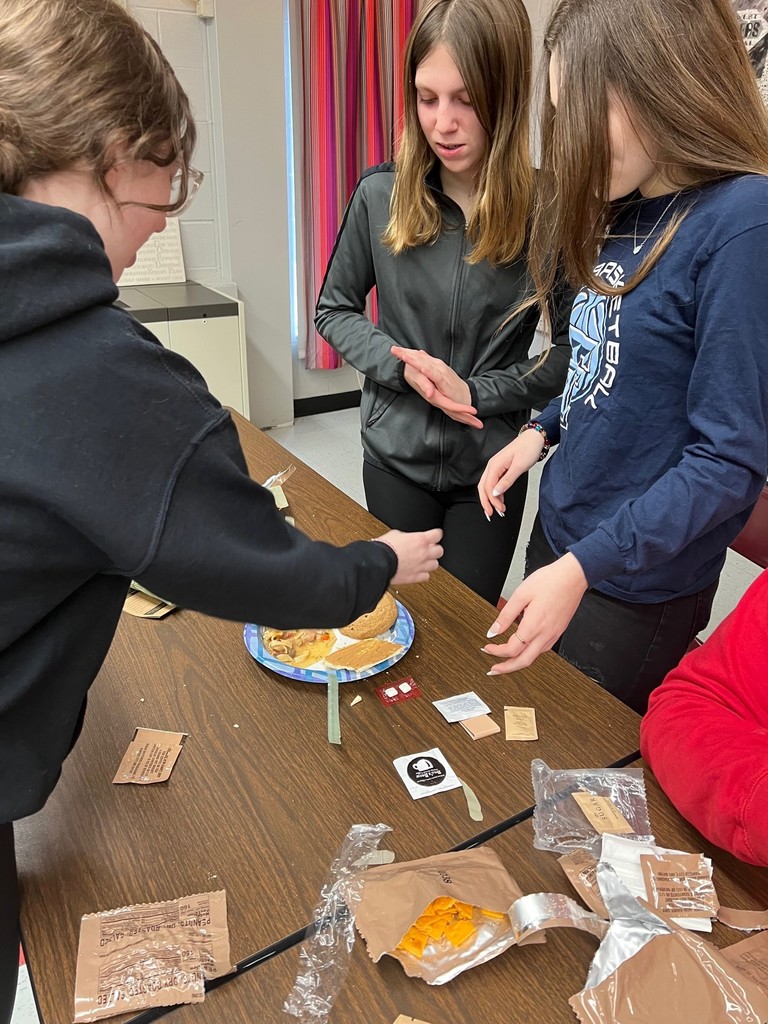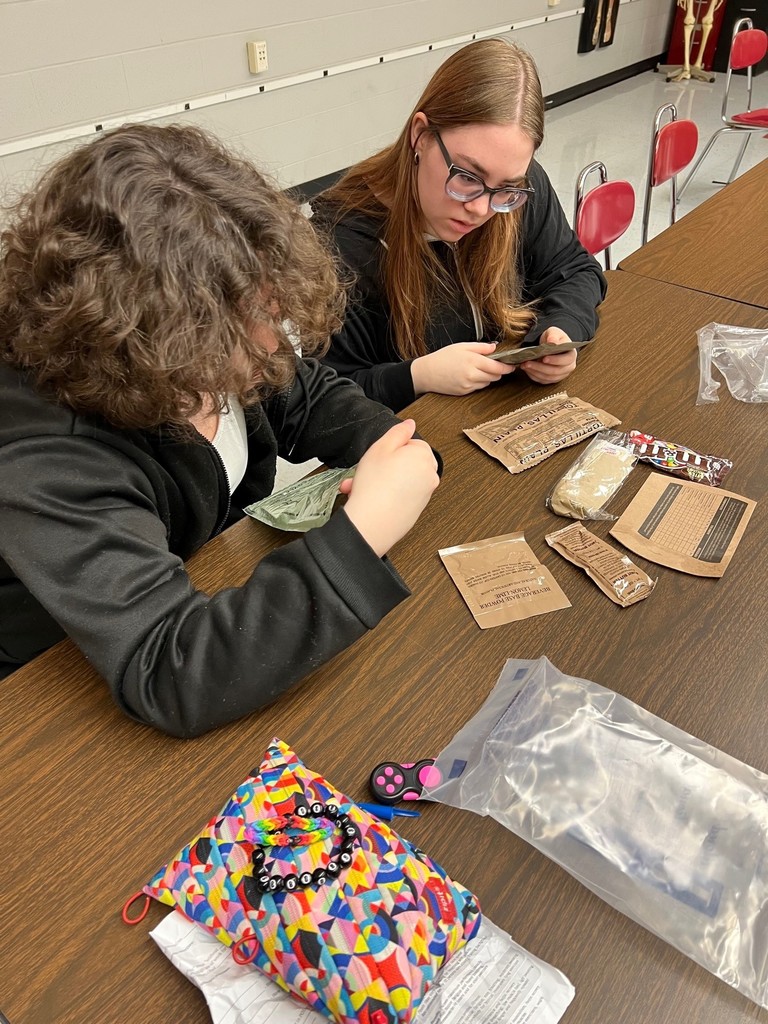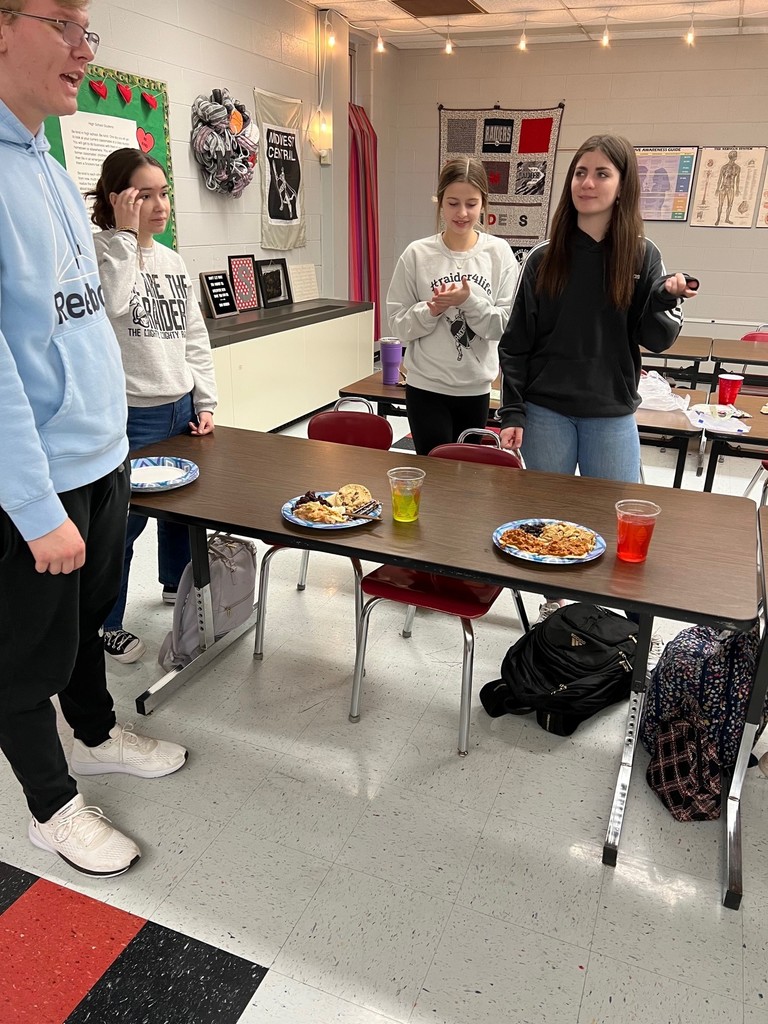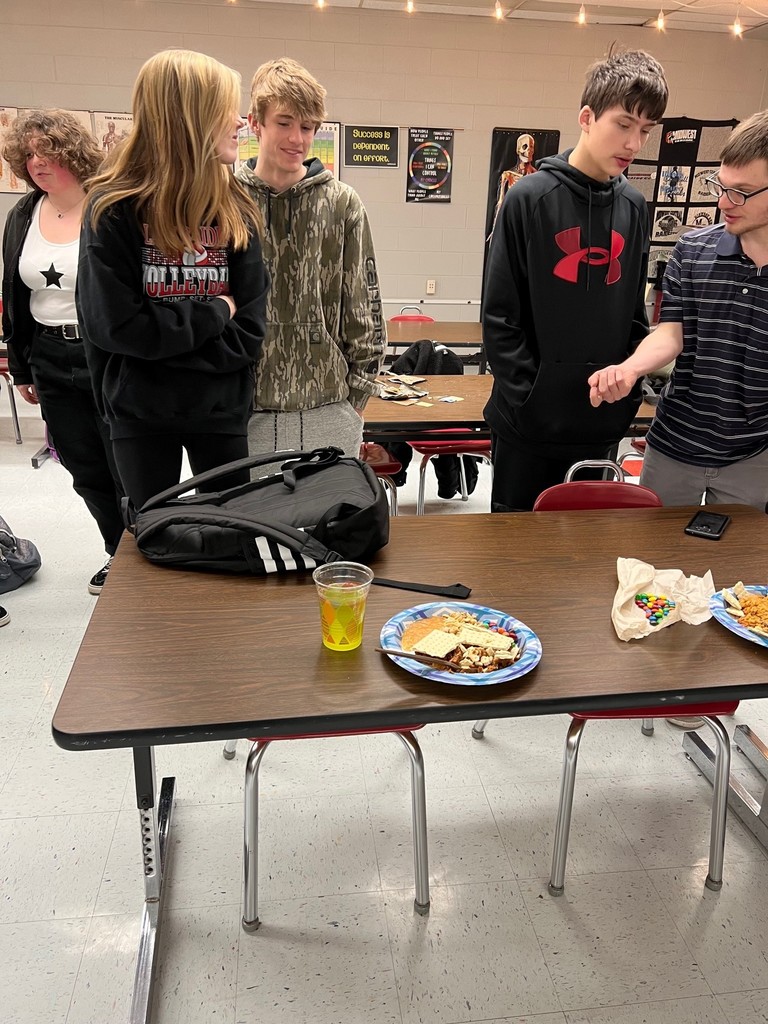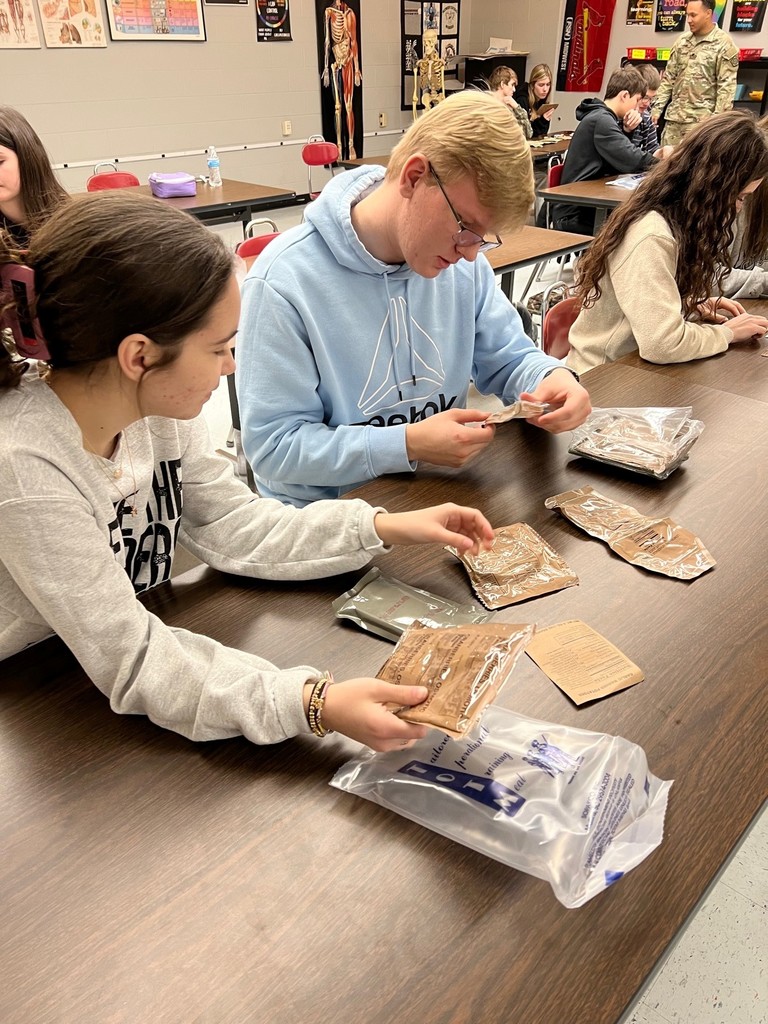 Mrs. DeSutter's Chemistry students are learning about Solution Concentrations with Dinosaur Gummies and Sugar Solutions! We will soon be getting into Stoichiometry!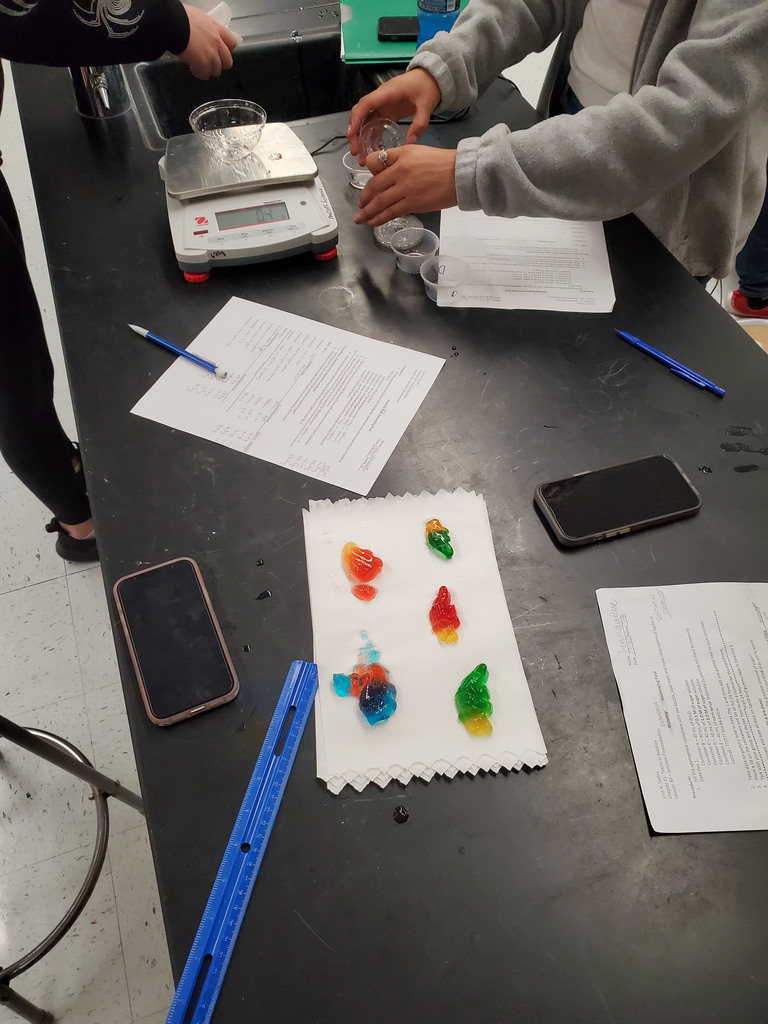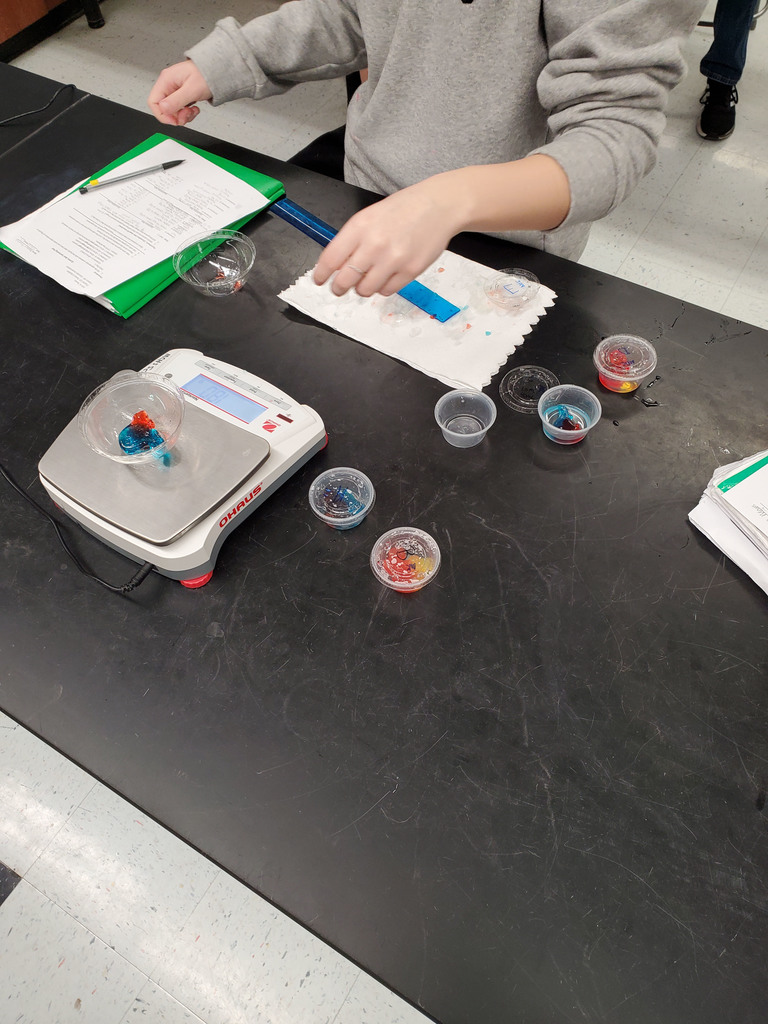 Mrs. DeSutter's Physics students are studying the kinetic and potential energies in a ball toss and the work and power to throw the ball!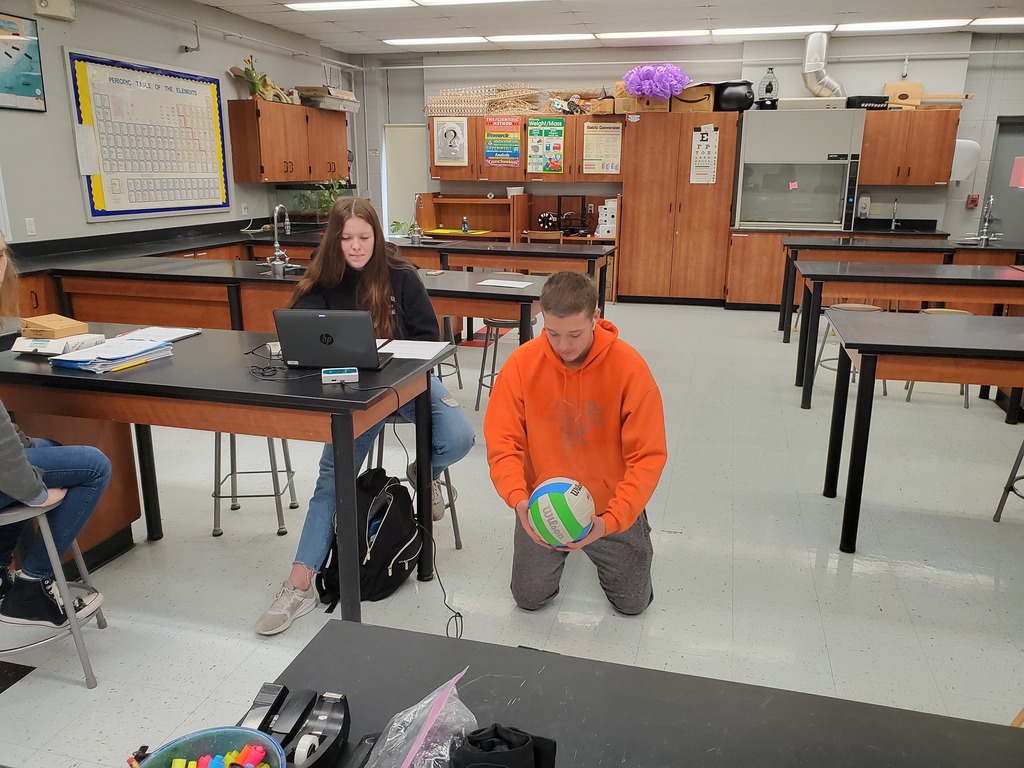 Join our team!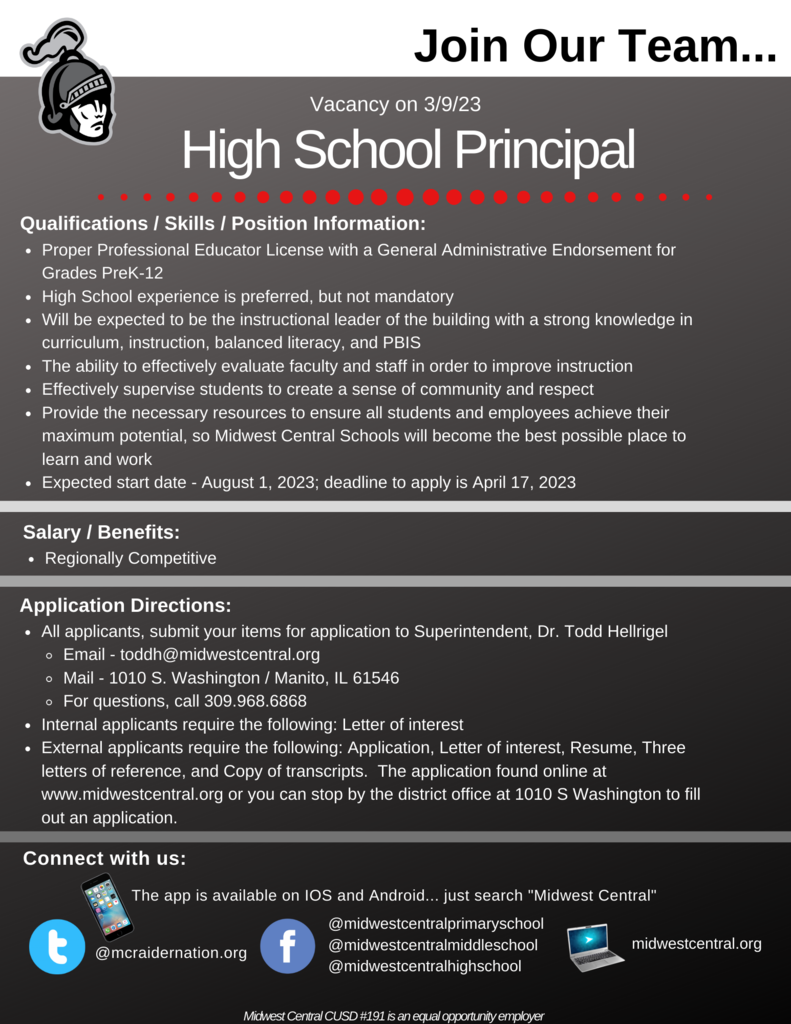 Senior year is such an exciting time for our Raiders. We love hearing future plans and celebrating their personal wins! Our Raider, Kindall, has been accepted into Oehrlein School of Cosmetology. Kindall has been practicing hair and make-up for several years and knew this was her path after attending our cosmetology field trip! Way to go Raider!!!!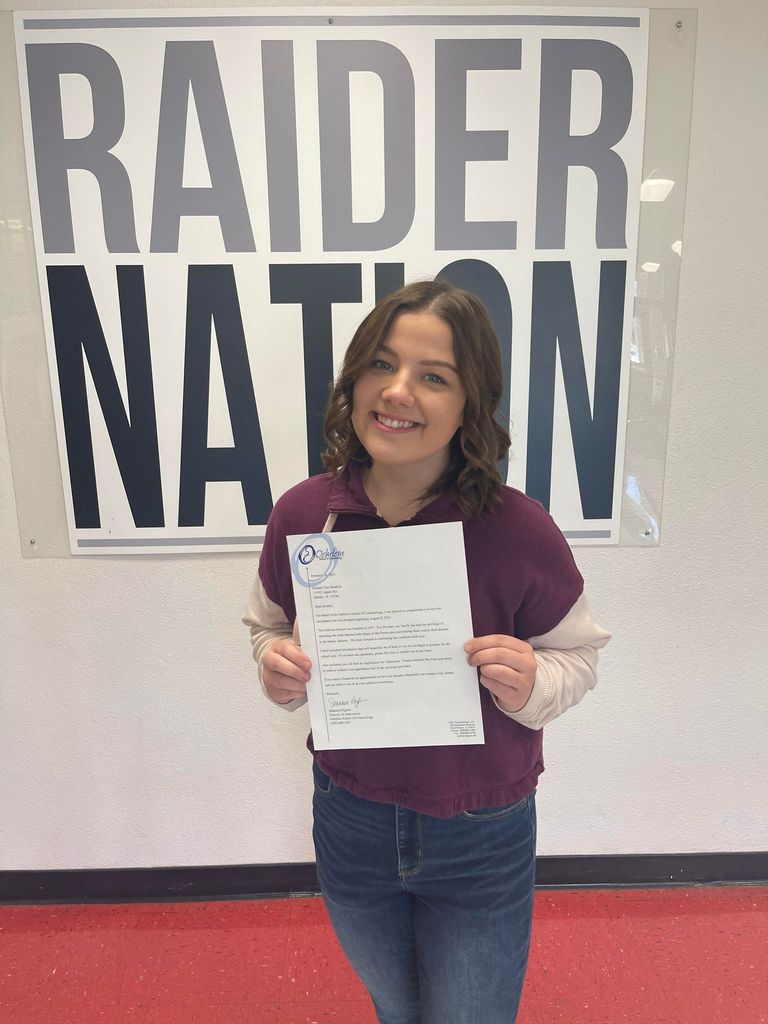 Join our team!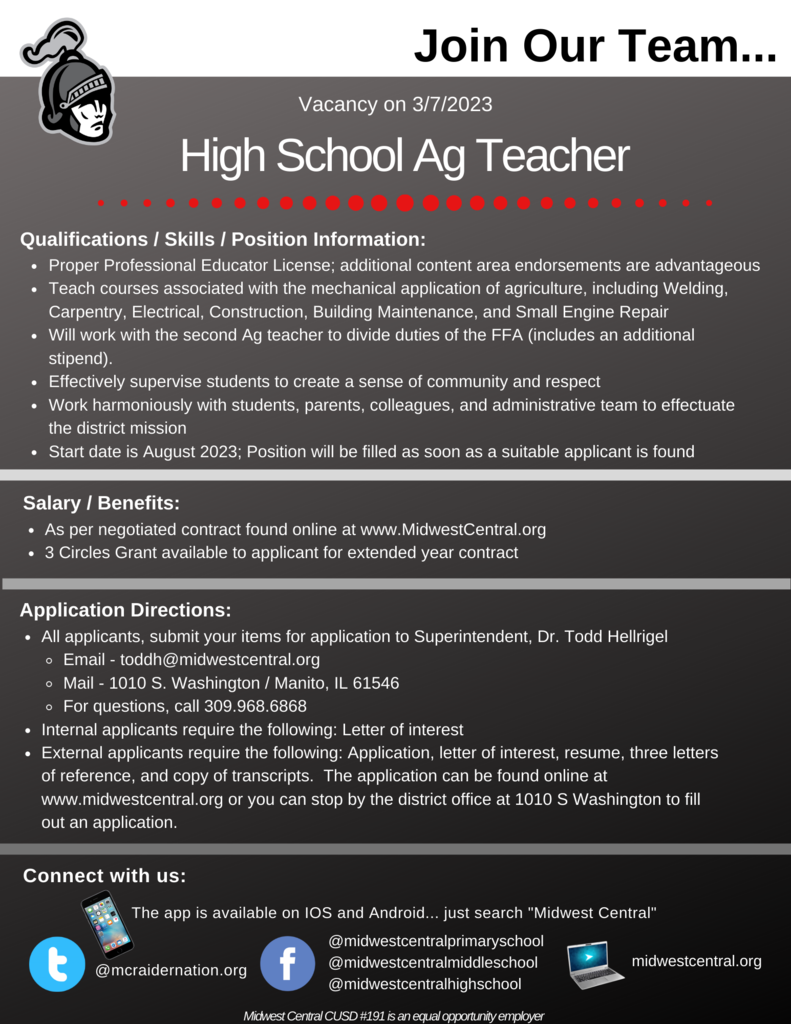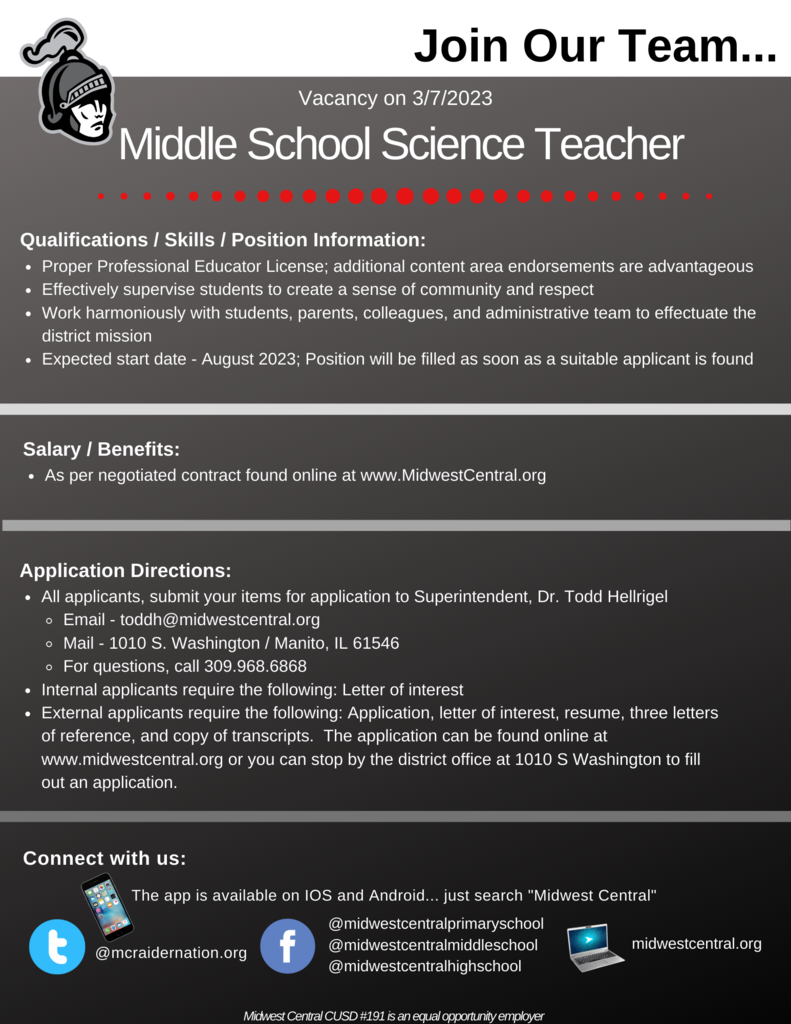 Congratulations to three of our HS boys basketball players in making the Tomahawk All Conference Team. Logan Justus was selected to the 2nd team, while Eli Woodley and Drew Canada were selected as Honorable Mention. Raider Nation is proud of each of you!! #MCRaiderNation

Cora was selected by the Illinois Basketball Coaches Association as Second Team All-State!!!! WTG!!!! #MCRaiderNation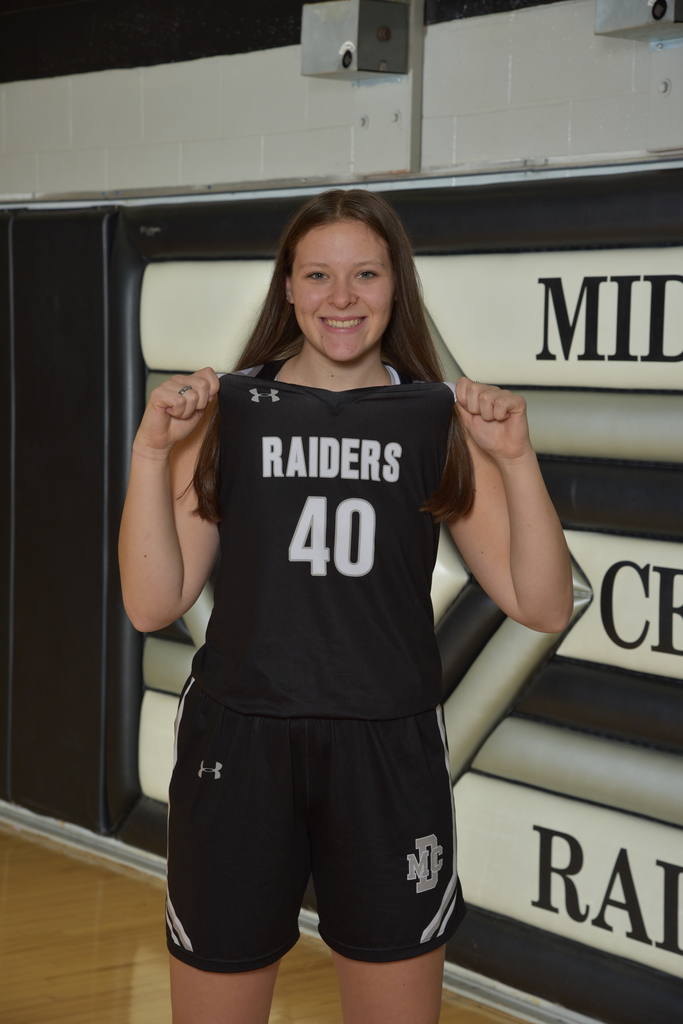 HS Scholastic Bowl @ IHSA Regionals @ Rushville/Industry – 4:30 PM. Good luck Raiders!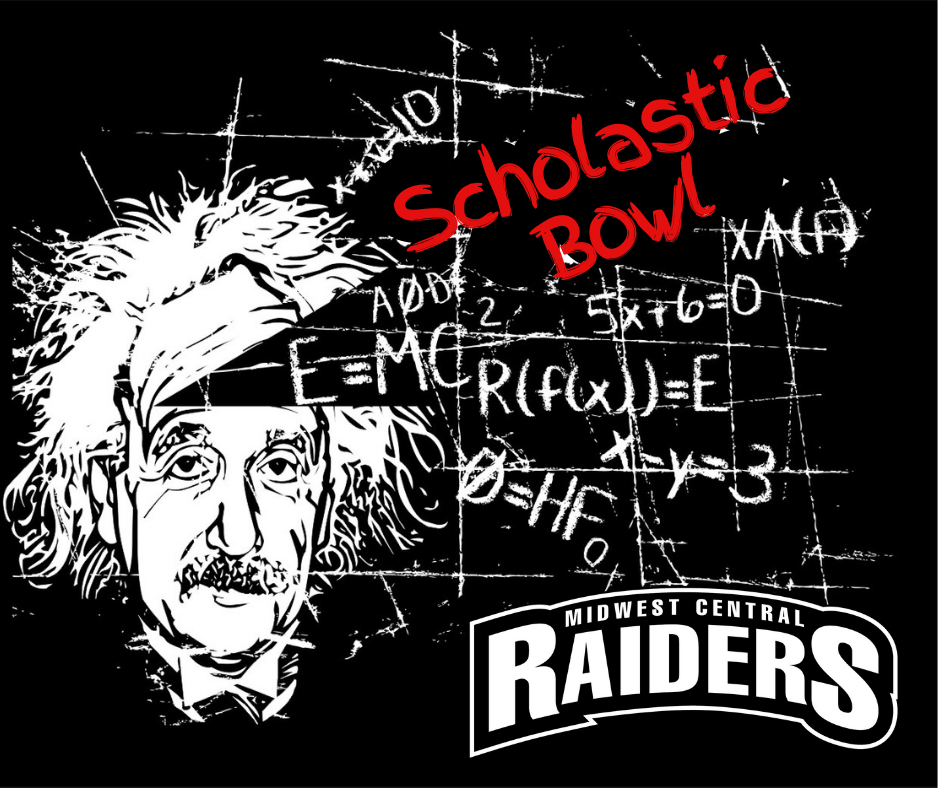 Join our team!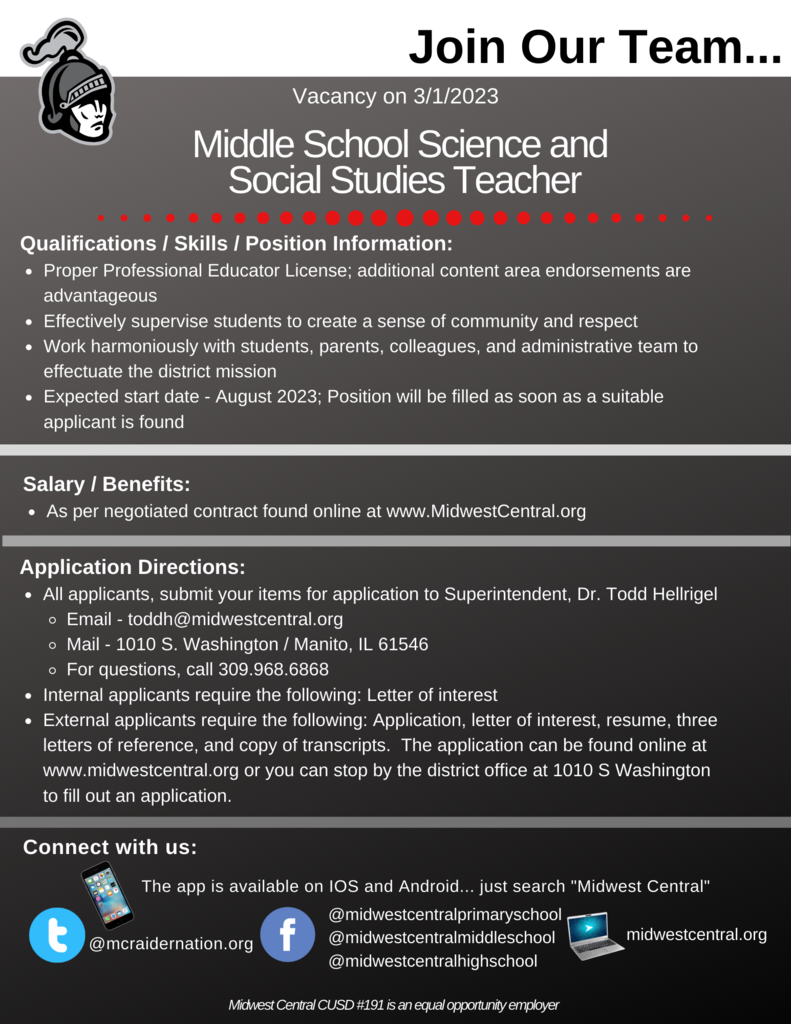 Mrs Harbourn took 12 Raiders to ICC Health Career Experience. The students participated in hands on medical activities in different medical fields. The students visited the Medical Office Assistant, Radiography, Occupational Therapy Assistant, Lab Science, Physical Therapy assistant, EMT, and the Registered Nursing departments!! What a fun and interactive day for our Raiders who are interested in the medical field!!!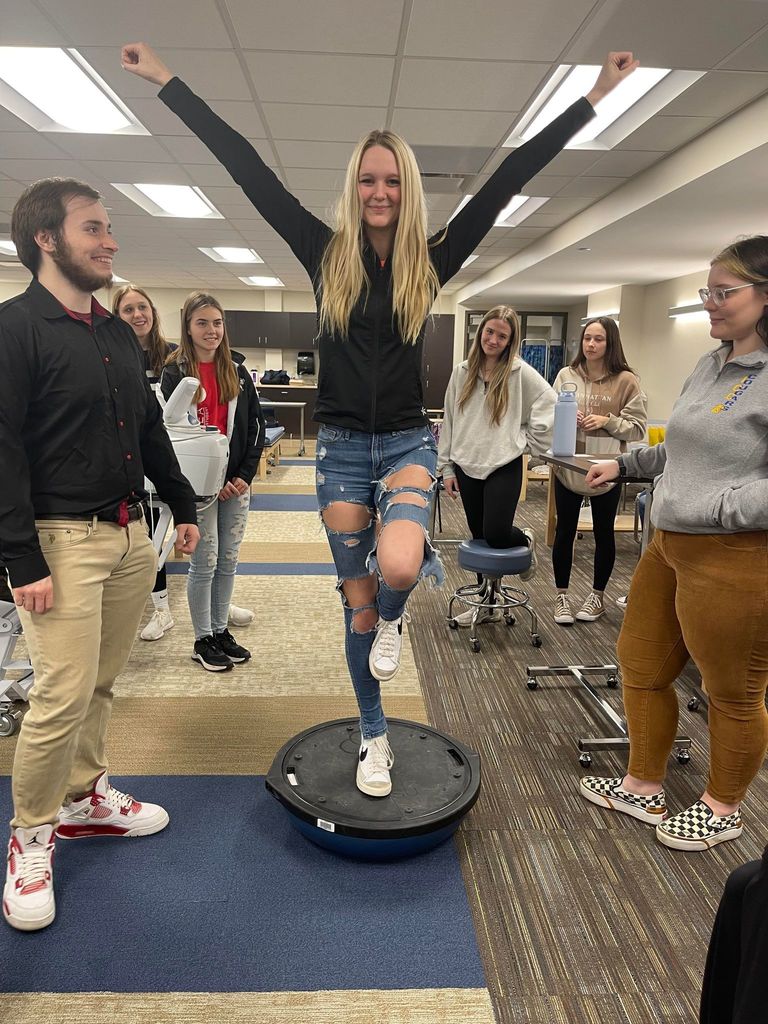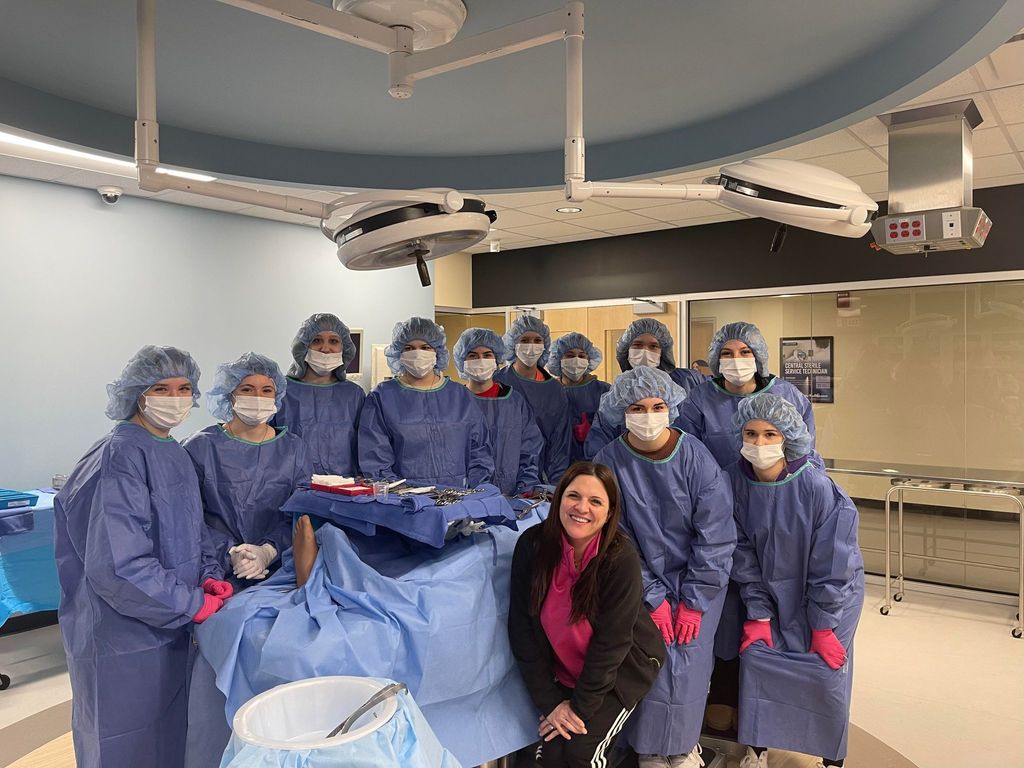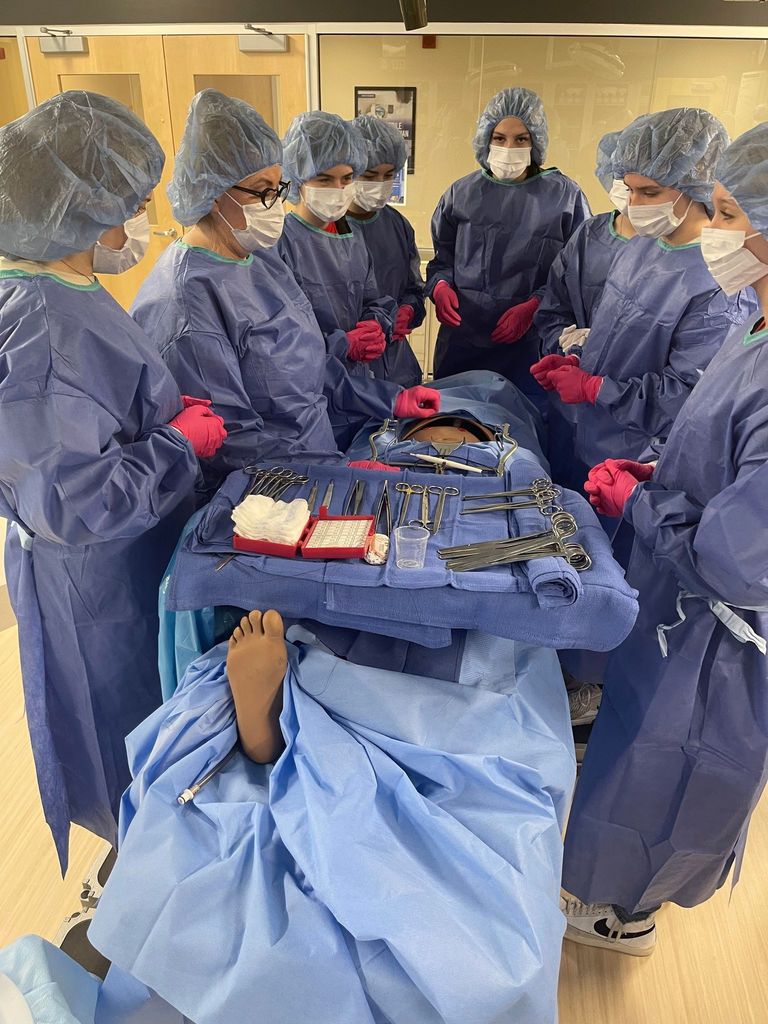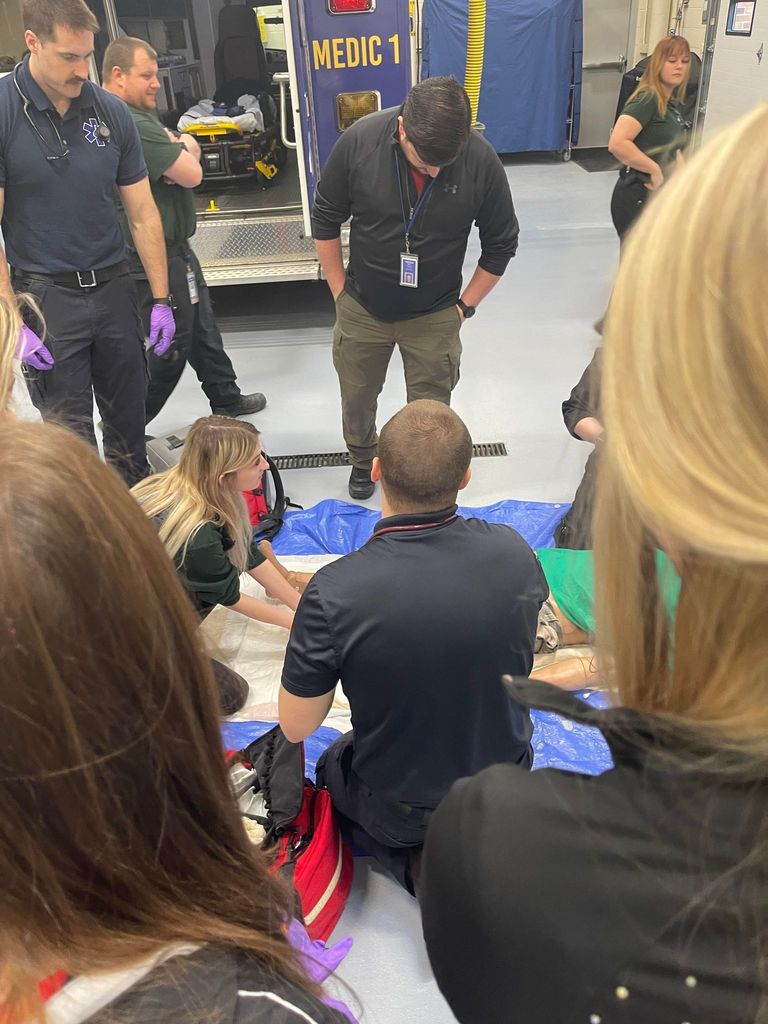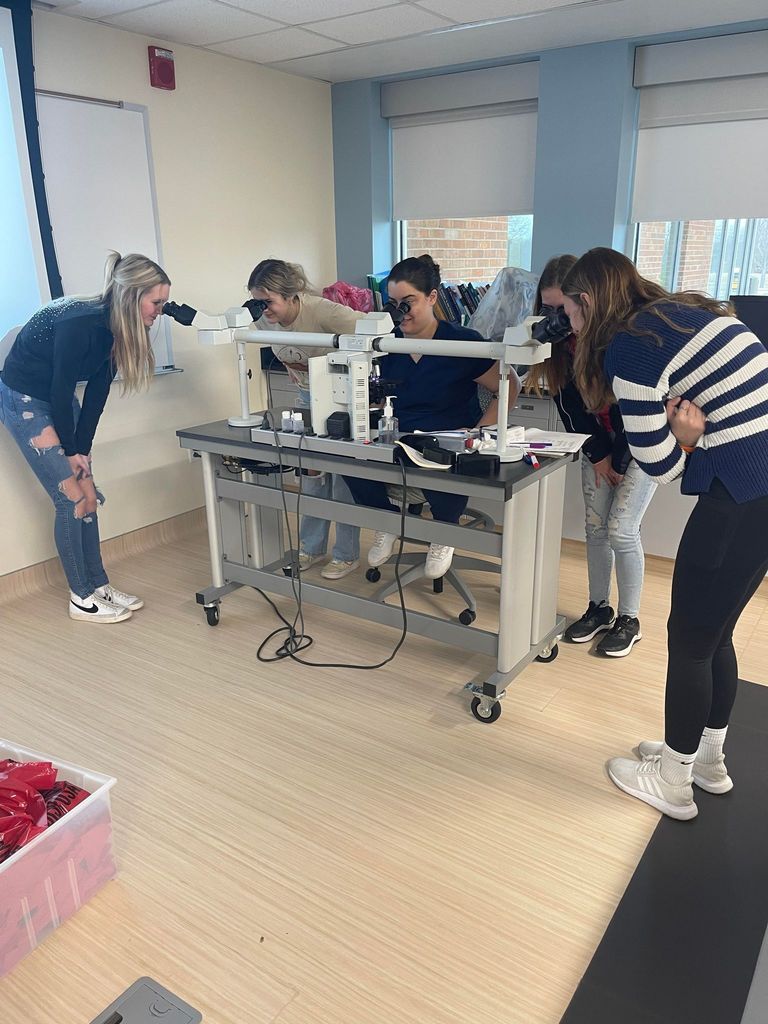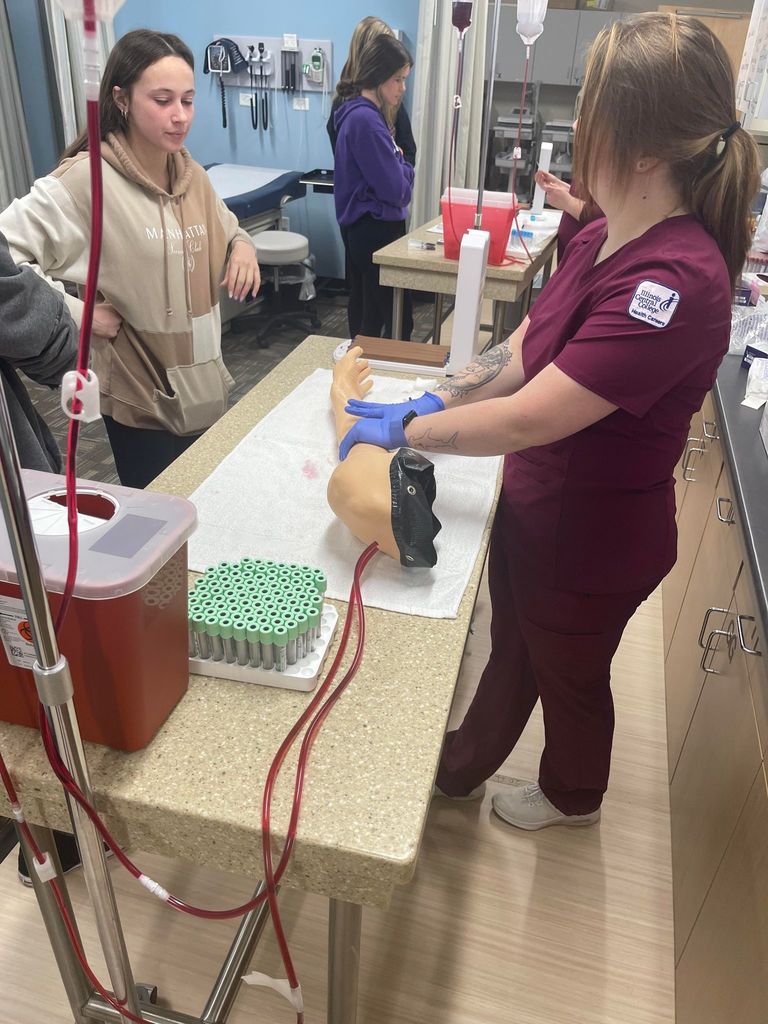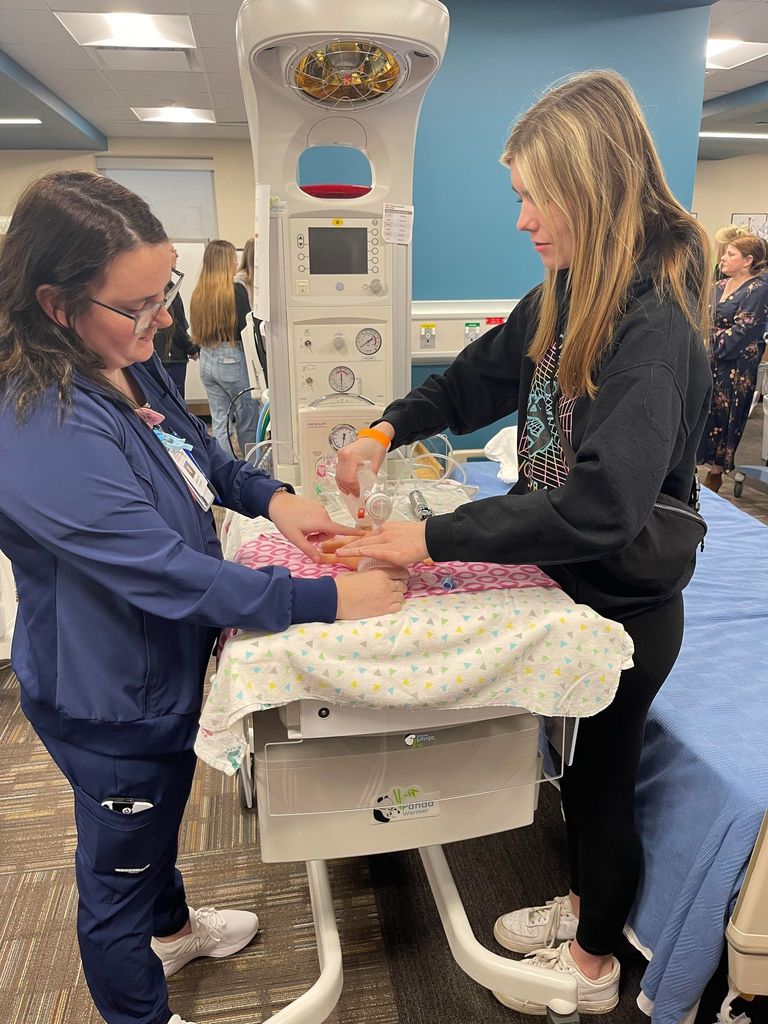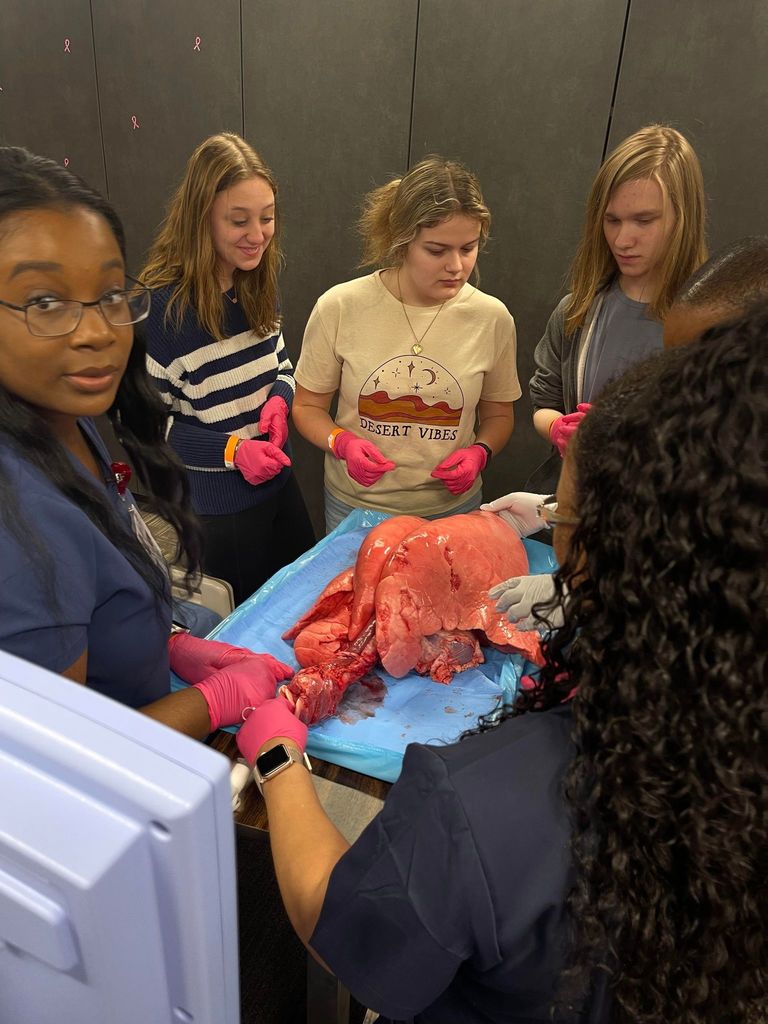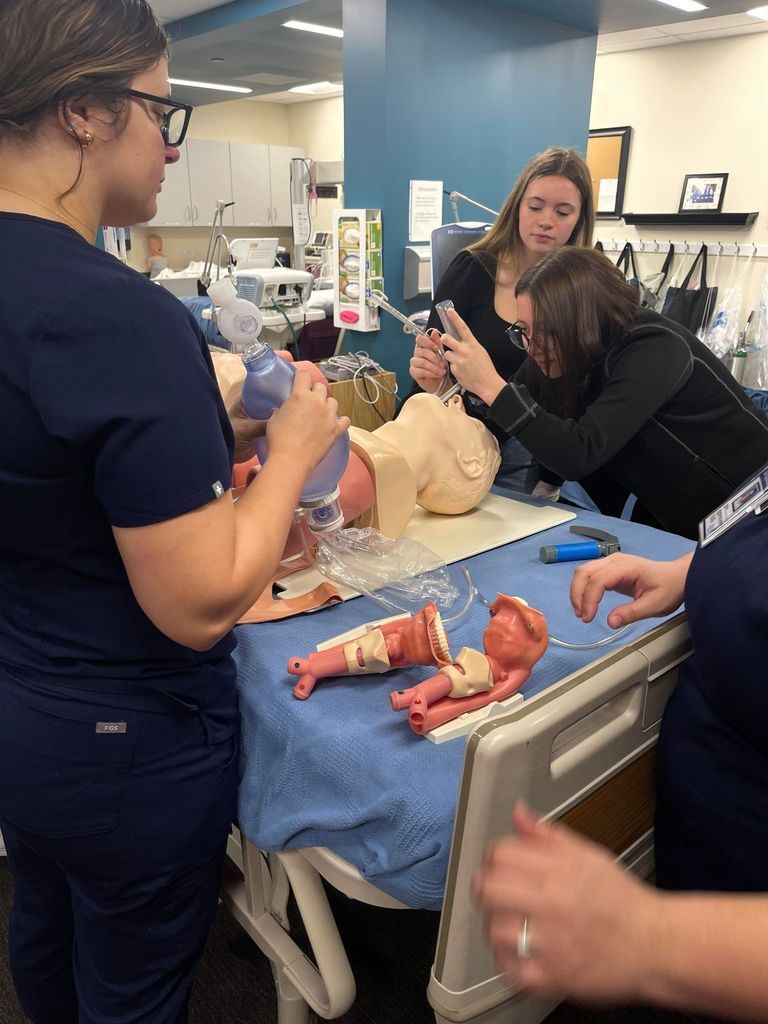 Any student interested in attending Western Illinois University AG Open on March 24th, please see Mrs. Harbourn or one of the AG teachers to sign up. This is a great opportunity to see what the AG department looks like at Western!!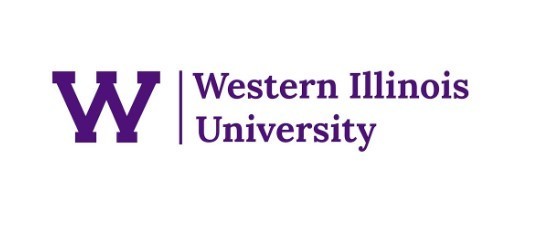 Kiera Butler, a senior at Midwest Central High School, has been selected by faculty and staff as Student of the Month in Business & Technology. After high school, Kiera plans on majoring in radiologic sciences to become a MRI Technician. Kiera personally thanks the Midwest Central School District for selecting her for this program.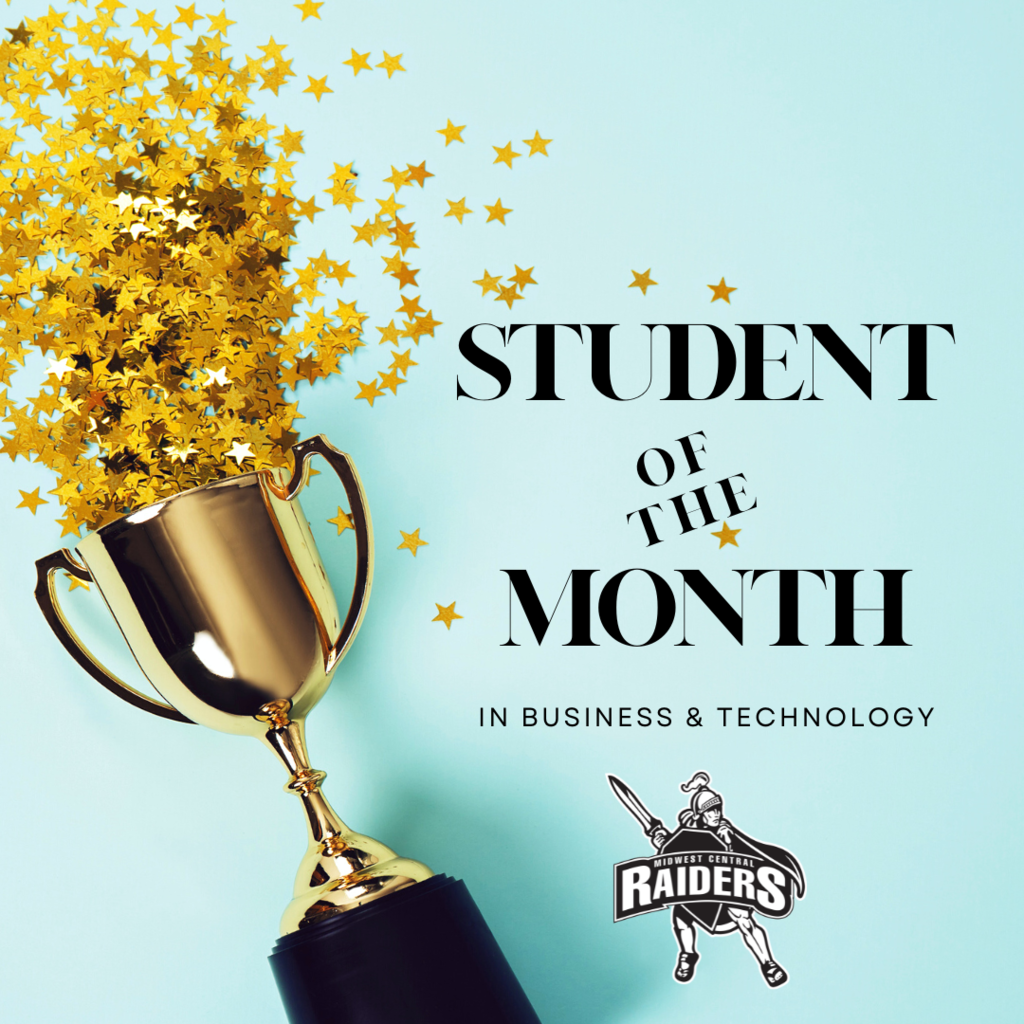 Midwest Central had 3 talented ladies selected for basketball to receive a prestigious honor!!!!! Cora DeSutter was selected as ICAC 1st team all-conference. Faith Harper was selected as ICACA 1st team all-conference. Carly DeSutter was selected as ICAC 2nd team all-conference.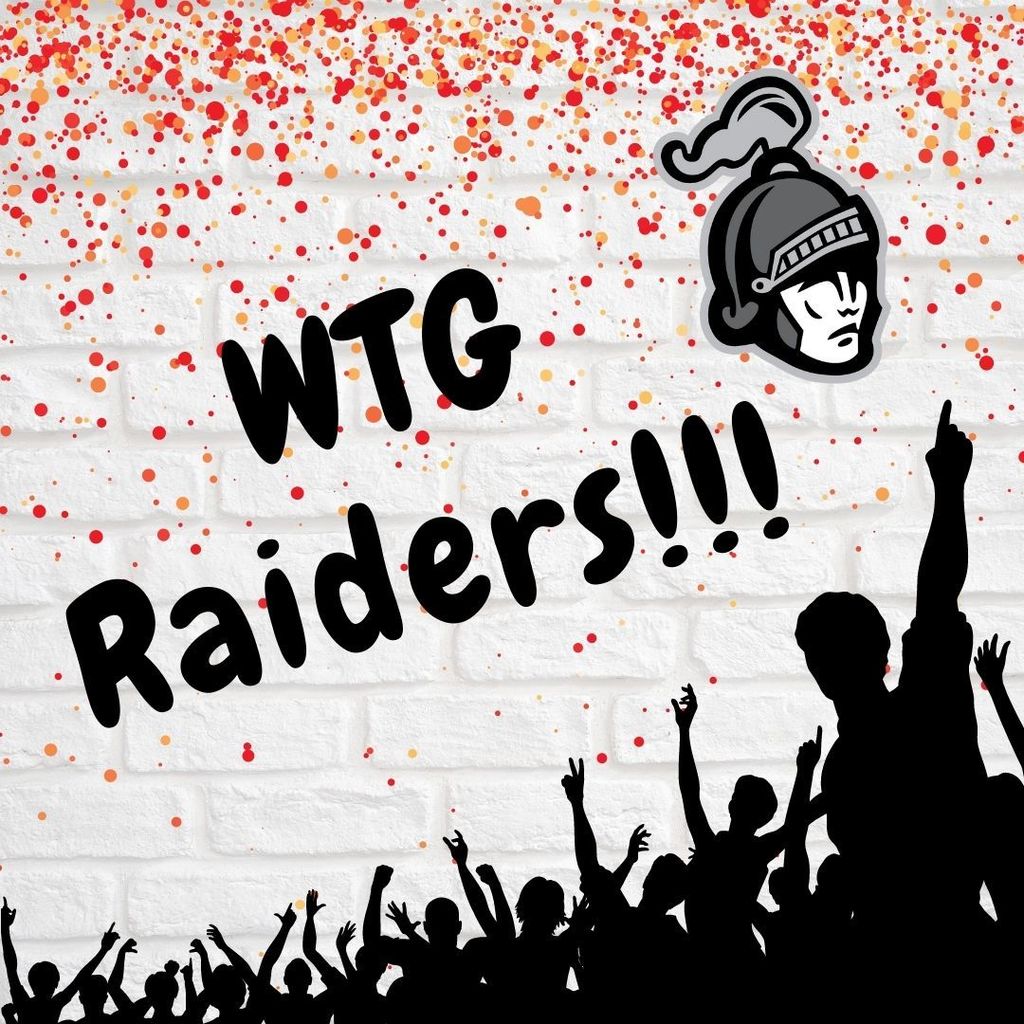 The JV Raiders take on Cornerstone tonight at the Hartem Tournament. Tipoff is scheduled for 7:15. Good Luck Raiders!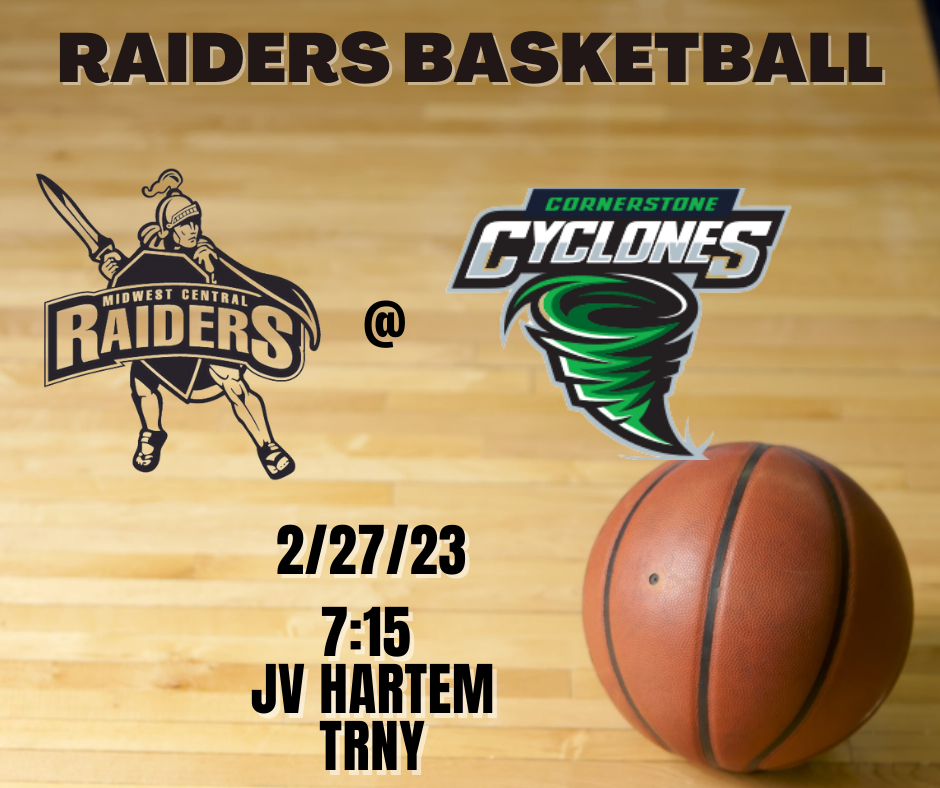 Here it is... the 2023-24 School Calendar!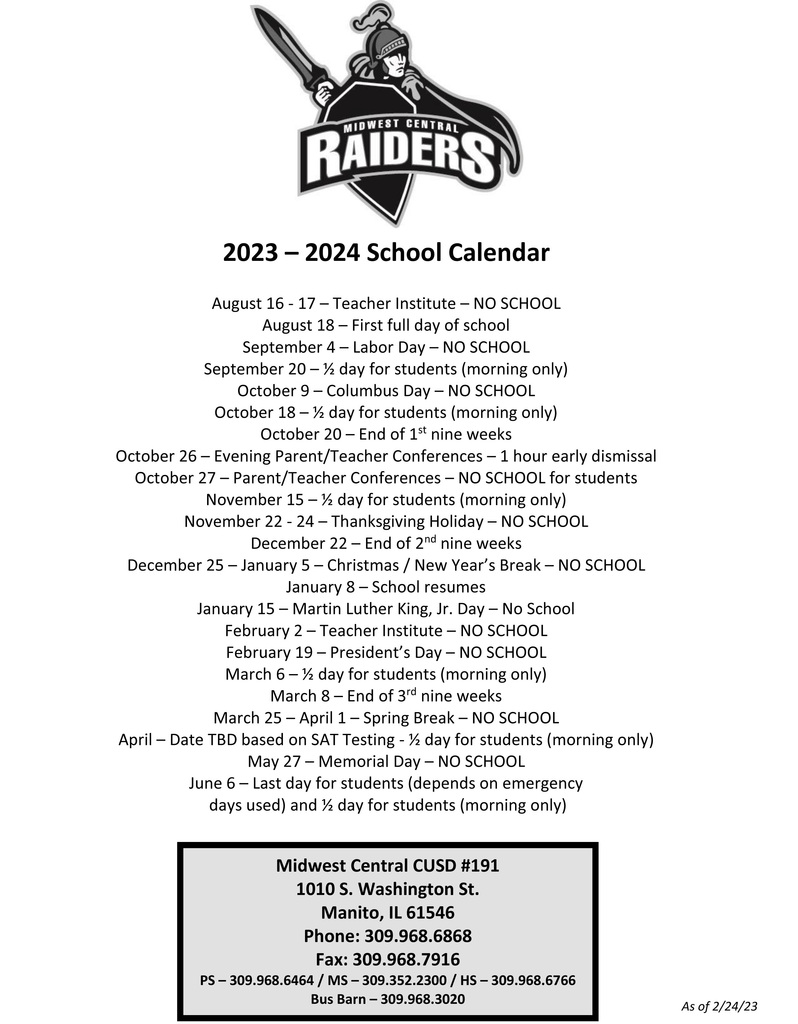 A Big Congratulations goes to the Midwest Central GreenHand Quizbowl Team as they placed second in Section 12 last night and Kamden Garman for getting first in the JV Division of Creed Speaking!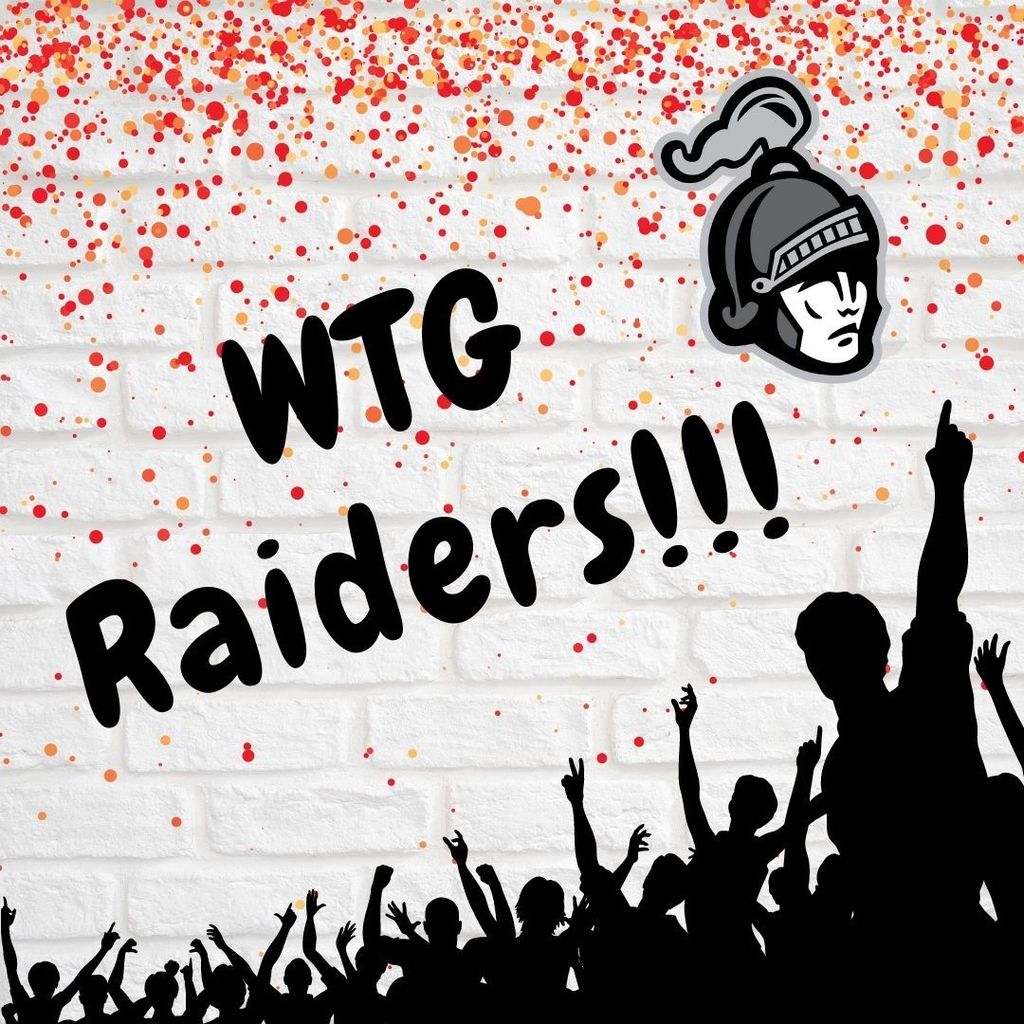 Last night, The Midwest Central Scholastic bowl team placed fourth at the final tomahawk conference meet at Athens. Additionally, Noah Enderby was recognized as the number one player in the conference for answering more questions than any other player all season long. Congrats Noah!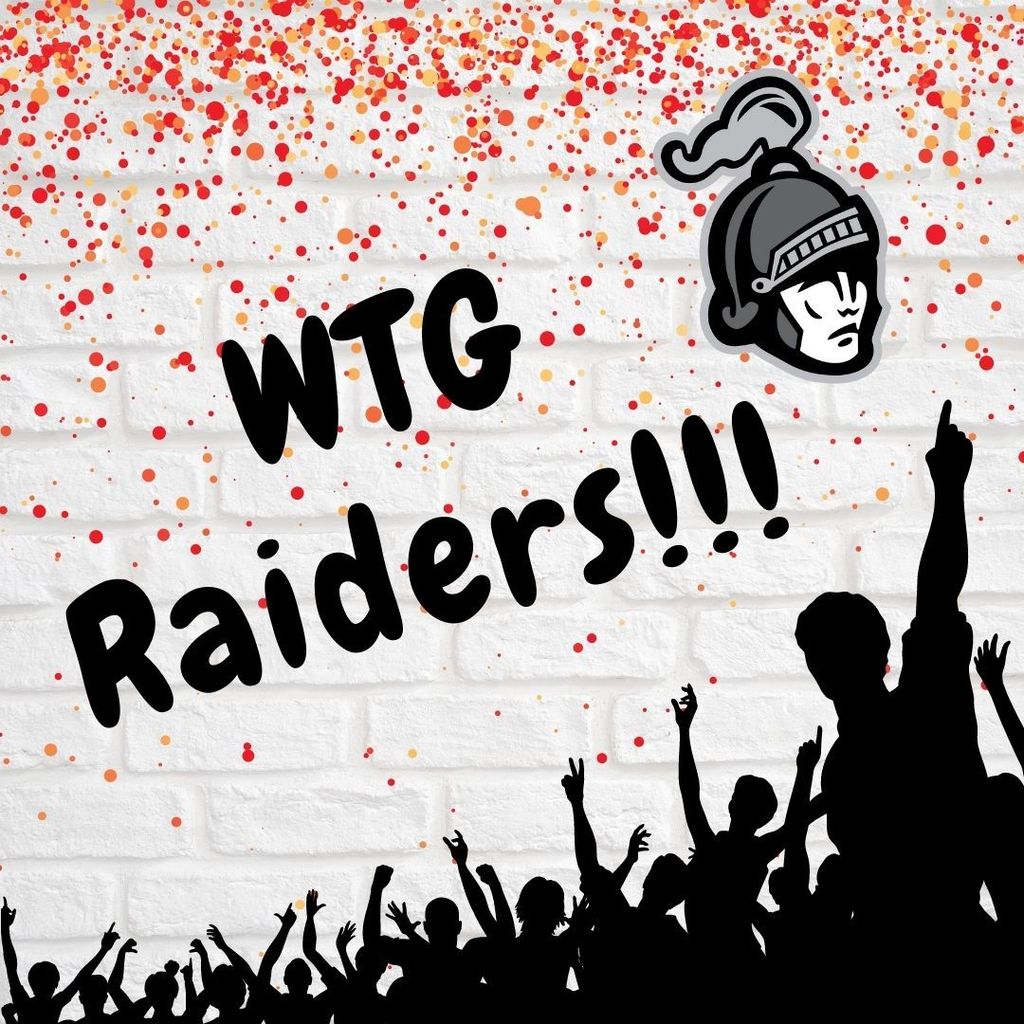 Spring sports pictures are March 15th. Order forms are available on the office ledge.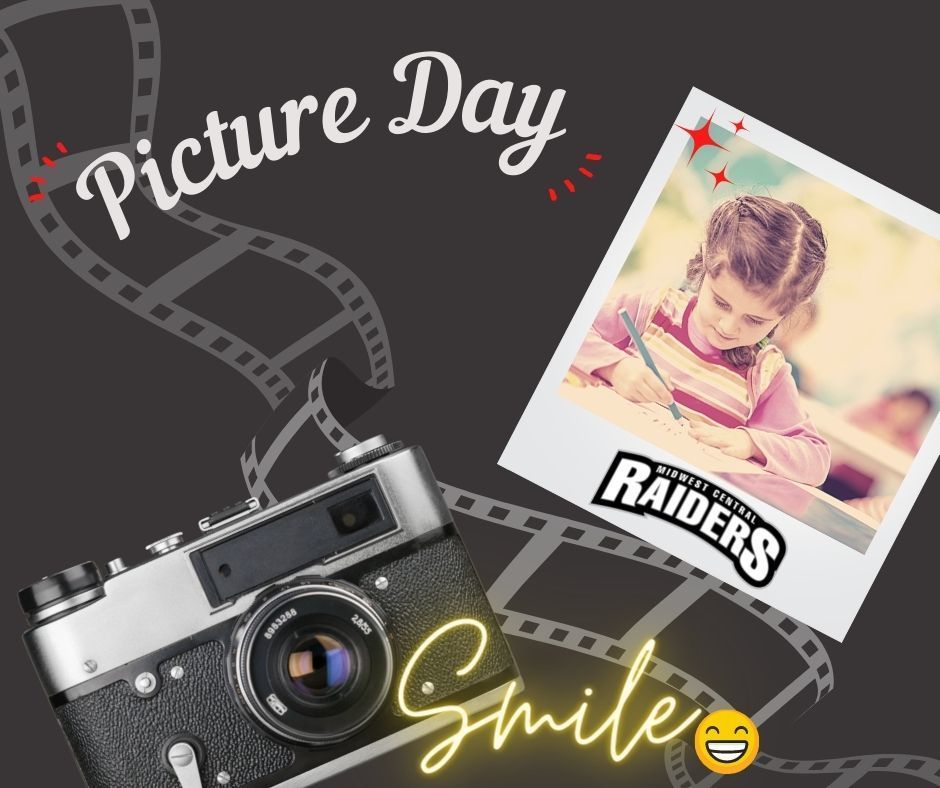 The Scholastic Bowl team travels to Athens tonight for Tomahawk Conference action. Matches start at 5:00. Good Luck Raiders!